Summer is not off-season for Cajun gumbo made outside on the grill. Who says you can't have summer and eat gumbo too?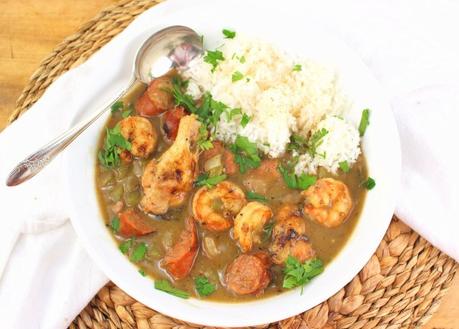 Grilled Cajun Style Gumbo
By Sue Lau | Palatable Pastime
My recipe of the day is with the Fish Friday Foodies group. This month, Stacy at Food Lust People Love is hosting and suggested the topic of grilled seafood.
It was not too long ago she was mentioning gumbo and the season being too warm- except: is it really too warm for gumbo? Well, maybe if you are sweating over a hot stove.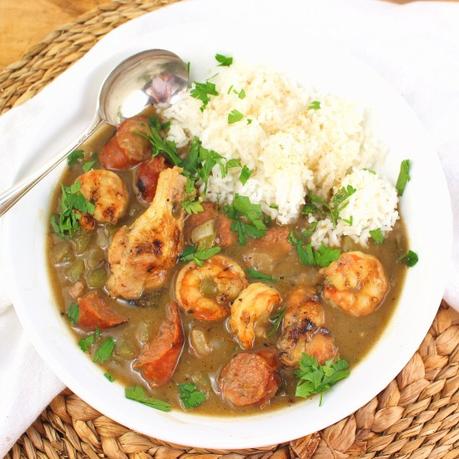 What is Gumbo Season, Anyway?
But I can think of occasions that a grilled gumbo might be nice, provided it is not near 100 degrees out, as it will be today. But a few weeks ago (in the odd occasions of our weird weather) it was particularly cool outside. Too cool in fact for shorts.
"It Was Windy" Dorothy Explained to Aunt EM
So while on a stable grill I *might* have done the roux on the grill, I used prepared, which you can make yourself (or buy in the jar if you are so inclined). But roux is essentially equal parts of flour and oil cooked and stirred over low heat until it is the color of peanut butter.After that, you have your own jar.
How Does One "Grill" a Stew?
Does it have grill marks? Only my chafed rear end if this didn't come out right, but lucky me...
And you might wonder how *exactly* one grills a stew. Ahem.
Hahahahahaaaaa! #ICanGrillAnything (or so I kid myself). Did I ever tell you about the time I was outside grilling and it was twenty below? Not sure how I kept the fire going, but I had that chicken mesquite marinated and ready to cook and would NOT be daunted.
Let Me Explain
Okay, okay, so the *components* of the gumbo are grilled and then cooked grill top in a cast iron Dutch oven. Or if you don't have that, grill up the parts and then haul it back indoors and finish on the stove. And maybe I should have, the way the winds was stripping the heat from the grill, but you know how I am. A bull has no bigger head for getting things done as I sometimes do. #BullHeaded #Stubborn
I think I just like the challenge. 😉 But the best part is the added smoky flavor. You won't find that indoors, any time of year.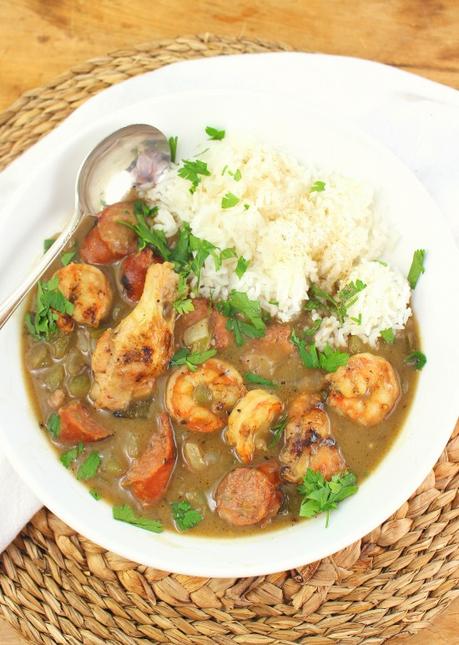 Fish Friday Foodies - July 2019 - Grilled Seafood
Would you like to join Fish Friday Foodies? We post and share new seafood/fish recipes on the third Friday of the month. To join our group please email Wendy at wendyklik1517 (at) gmail.com. Visit our Facebook page and Pinterest page for more wonderful fish and seafood recipe ideas
You Might Also Like: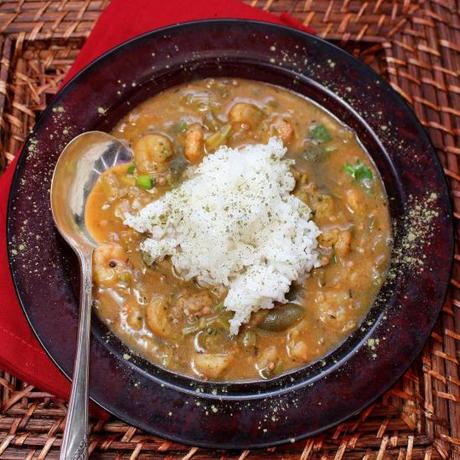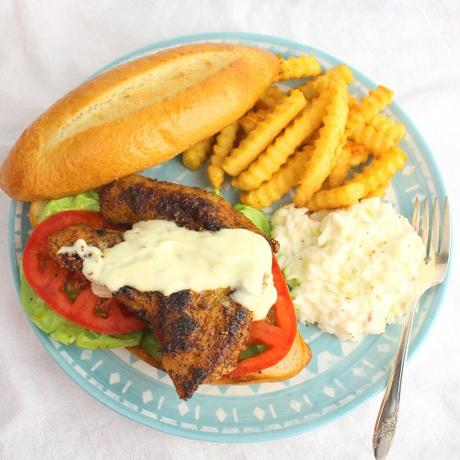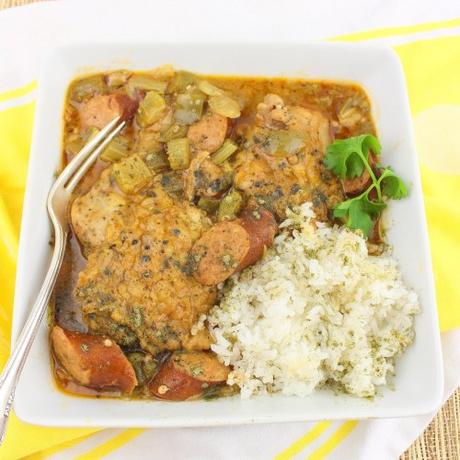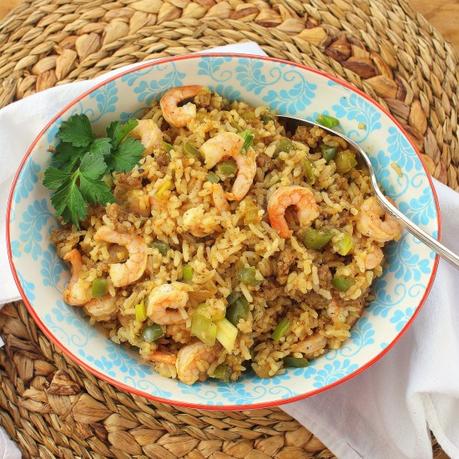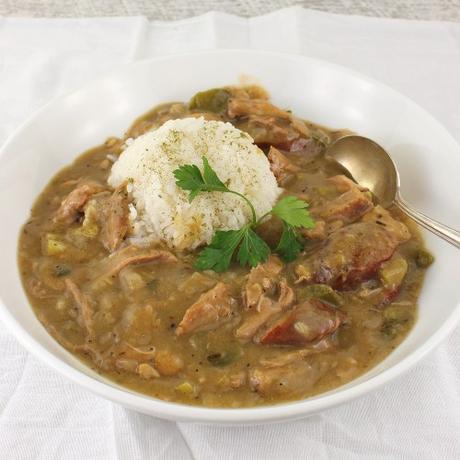 Grilled Cajun Style Gumbo