I live in South Florida, so we are able to grill outside year-round, but most people in the United States don't have that luxury. The solution? A PowerXL Grill! These grills are amazing -- they make everything so easy!
Thanks to the nonstick coating, food just slides right off the grill. And all the parts are removable, so it's a snap to clean up afterward. You can even put the parts in the dishwasher! It's very easy to set and adjust the temperature on the grill, and everything cooks up evenly. No hot or cold spots on this grill! There's also a built-in fan for taking away the smoke and a tempered glass lid (which I took off to take these pictures but used when cooking).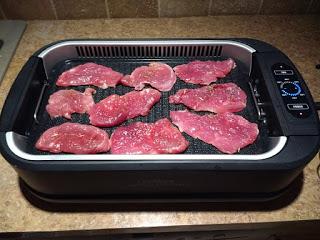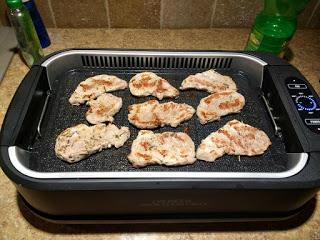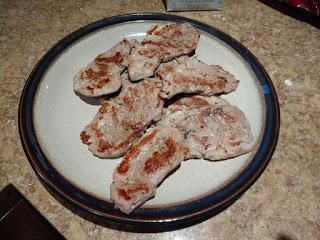 We recently made some delicious pork on the PowerXL Grill. It cooked up beautifully in a very short period of time, and it was extremely tender and juicy. We quickly made enough food for our family of four. However, if you frequently entertain or have a large family, there's a larger family-sized grill available, too! The regular-sized grill cooks up to four large steaks, six burgers, or eight pieces of chicken, while the family-sized grill cooks up to six large steaks, eight burgers, or ten pieces of chicken.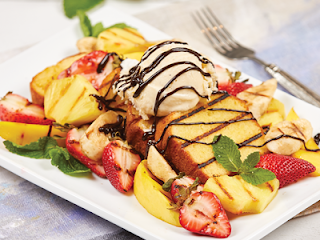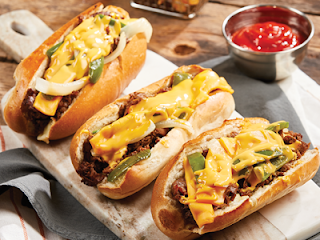 The grill also comes with recipe books, and there are more recipes online. We followed the recipe in the cookbook for Pork Medallions to season our pork, which was delicious. I can't wait to make many of the other recipes in the cookbooks and on the website. The options are as varied as pancakes, quesadillas, Philly cheesesteaks (shown above), and even Grilled Pound Cake with Grilled Fruit (also shown above)! And, of course, the traditional classics like burgers, chicken, and kebobs are a breeze.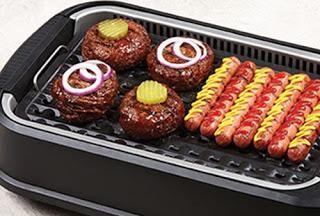 I have always been intimidated by my husband's monster-sized outdoor grill, so the PowerXL Grill is perfect for me. These grills make fantastic gifts as they're very affordable and will be used for years to come. They're perfect for tail-gating, too! Visit www.powerxlproducts.com to learn more about PowerXL grills and other small home appliances.

Disclosure: I received a complimentary product sample to facilitate my honest review.