Green Tomato Enchilada Sauce combines end of season tomatoes and green chillies to make the perfect chile verde enchilada sauce.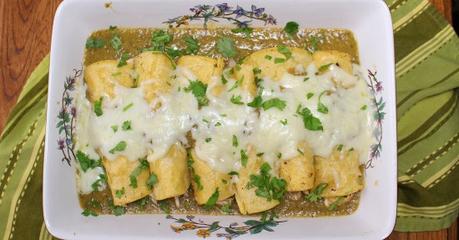 Green Tomato Enchilada Sauce
By Sue Lau | Palatable Pastime
Green Tomato Enchilada Sauce is my recipe of the day. It is the end of season and pulling the tomatoes off the vine that didn't make it to ripe juicy red we find ourselves overrun.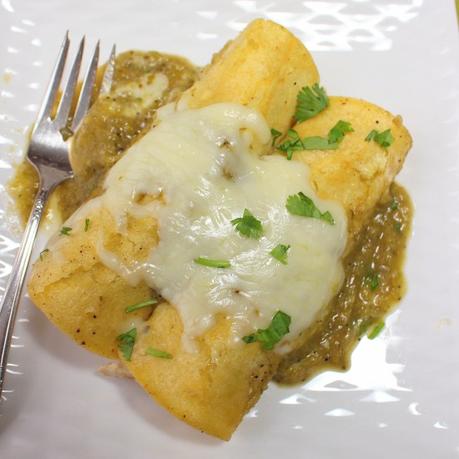 I actually didn't have as many left for the last of the garden this year as they have been declining for a bit. Otherwise I might have made a huge platter of fried green tomatoes and enjoyed myself.
But nothing wrong with throwing what I had into a pan and cooking those down with some green chiles into an enchilada sauce. I have been craving Mexican.
Making easy work of it, after the puree, I used a rotisserie chicken for my enchilada filling and some cheese on top. Everyone enjoyed.
I did have some chicken left and used that in some chicken flautas the next day for lunch. We have still not bottomed out on Mexican cravings even though my chicken is used up. I still have a quart of sauce.
I am thinking of using it on some pork shoulder. Yum. I'll freeze the sauce up in a ziploc until I can get to the store and snag a pork roast.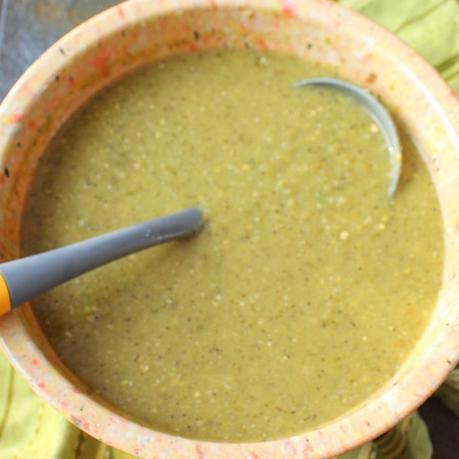 Green Tomato Enchilada Sauce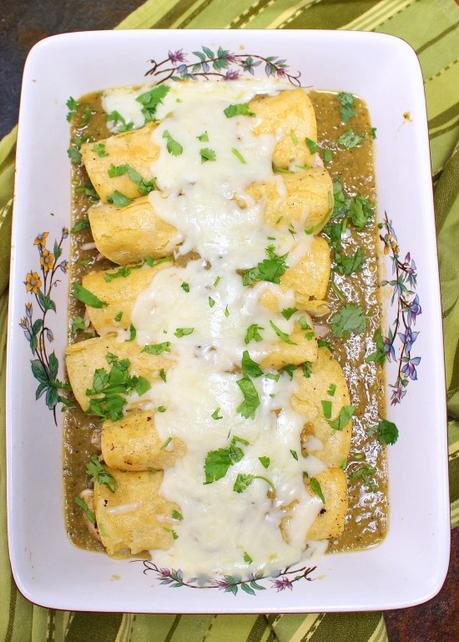 You Might Also Like:
Fried Green Tomato BLT is a different twist on the traditional sandwich with a crispy Southern fried tomato on fresh ciabatta bread.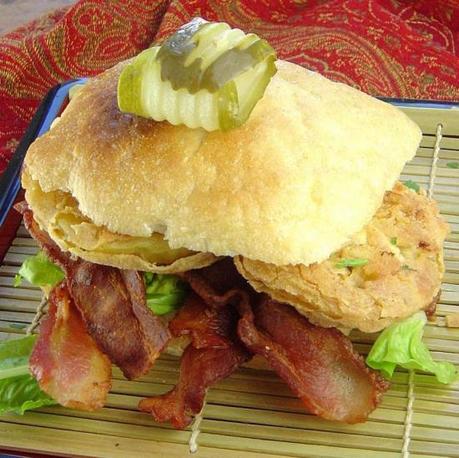 Freezer guacamole lets you take charge of your avocados and make your favorite Mexican dip on your own terms and eat it in your own good time.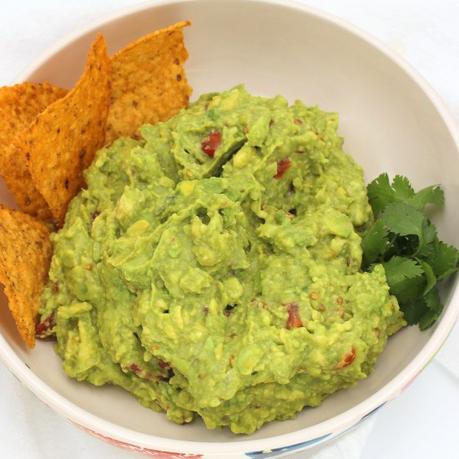 Fried Green Tomato BLT Salad combines the tasty Southern classic and your fave bacon sandwich with a fresh ranch dressing made from scratch.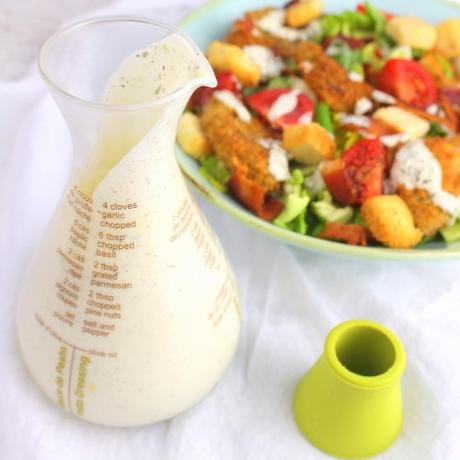 Turkey Chile Verde (Instant Pot) combines ground turkey with Hatch green chillies with tomatillos and white beans into white chili.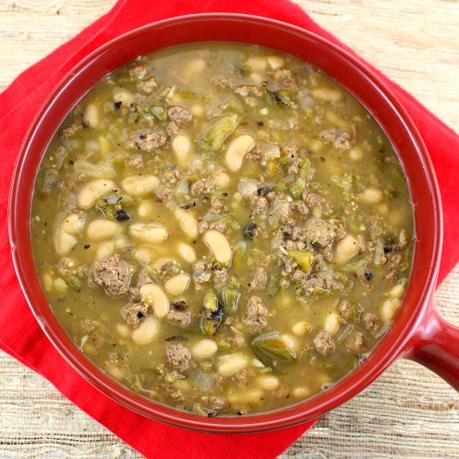 Chicken Flautas are a crispy Mexican classic, made extra easy using precooked chicken so you can have dinner on the table on short notice!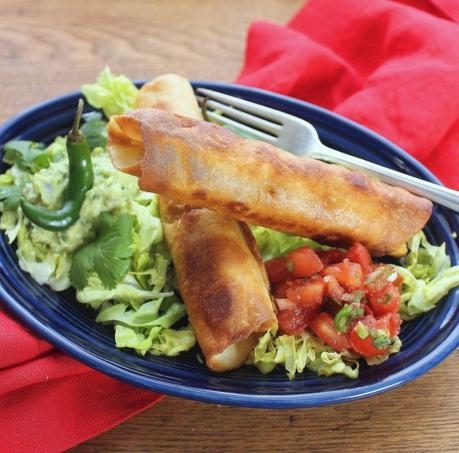 The best of summer is crisp slices of green tomatoes have a wonderful, slightly tart flavor when breaded and fried.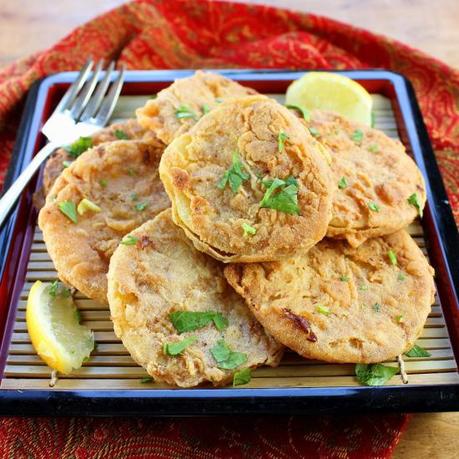 Green Tomato Enchilada Sauce
Freezer Guacamole
Flautas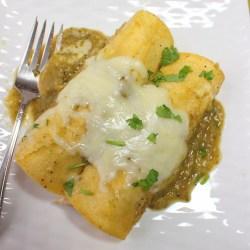 Green Tomato Enchilada Sauce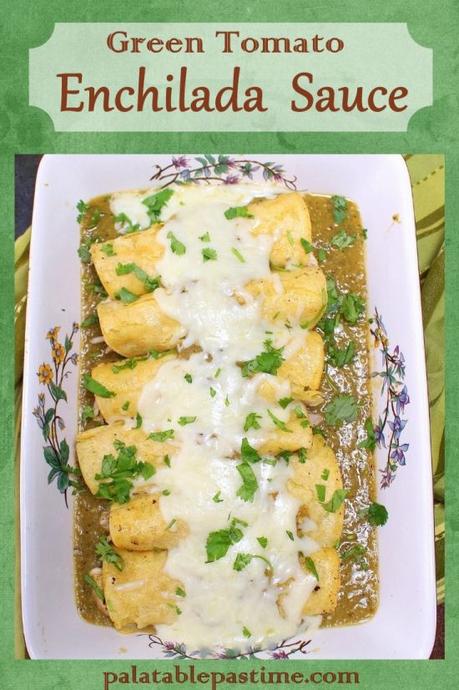 Join my recipe group on Facebook for more recipes from blogger friends around the world!