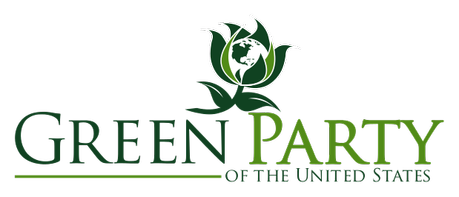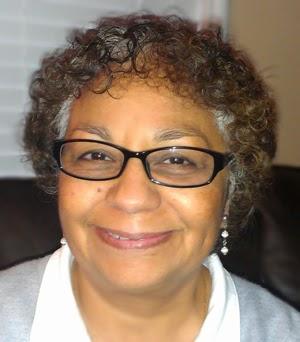 I believe anyone who is honest about the undocumented immigrant issue will admit that those immigrants give a lot more to this country than they take from it. They serve in our armed forces, do the dirty and dangerous jobs no one else wants to do, start businesses that help the economy, and pay billions in taxes to help support all levels of government. And it's time we helped them by reforming our immigration laws, and providing a path to citizenship for those who want it.
Unfortunately, the right-wingers in this country  prefer bigotry and hatred over helping their fellow human beings. And recently they have directed their vitriol at children trying to enter this country to be safe, find opportunity to better themselves, or to be with their families. And the right-wing's picking on these unfortunate children is an embarrassment to all decent Americans.
As usual, the Green Party provides the voice of reason on this issue. The following post was written by Green Party Shadow Cabinet member Gloria Meneses Sandoval (pictured). I thought it was excellent.


Recent news headlines report that unaccompanied children, toddlers to 17 year olds, are crossing the U.S.-Mexico Border in the thousands. President Obama has called it an "an urgent humanitarian situation." Blogs are exploding ranging from humanitarian concern to xenophobic hateful comments. Militia groups have made a call to action (once again) to guard the U.S.-Mexico border, while others are calling for the U.S. military to be sent.

On July 1st, in Murrieta, CA, a group blocked three busloads of children and women being transferred for processing from the overwhelmed Texas section. The buses had to be redirected to another facility in the San Diego area. Counter-protesters showed up that were more sympathetic toward the uninvited immigrants and being more supportive. One issue being raised by the anti-immigrant protesters was "we cannot be spending money on them when we need services for us." Government officials and politicians need to answer to this.

Detention of undocumented children by immigration officials is not new, it has been happening all along but recently has seen a surge, with extreme poverty as well as dangerous drug cartel activities reducing opportunities to live in safety. This has been accompanied with reports of 'widespread and systematic' abuse of unaccompanied migrant children in border agency control.

To understand this increase of illegal children and adult crossings, one must review the history of the countries that these families are coming from: El Salvador, Honduras, Guatemala. According to U.S. laws, undocumented minors from these nations requires different treatment than those from Mexico or Canada that can be immediately deported. Absolute poverty, survival and violence associated with gangs and the drugs that are being marketed are to blame for this exodus. Not so surprising, the United States is one of the largest consumers of these drugs. Others are saying that misinformation about deferred action is causing some to this in-migration.

Furthermore, this migration and displacement is happening all over the world not just at the U.S.-Mexico border crossings. The U.S. Border Patrol's regular duties are being changed to caring for the children that are the survivors of a violent journey. Agents are now triaging the processing of these thousands of undocumented people with meals, clothing, vaccinations, medical attention and separating the children by age to ensure their care and transfer. What a change in their law enforcement roles! After 72 hours, minors are supposedly being transferred to Health and Human Services officials since they are trained to better deal with these children's needs. A U.S. Senate committee recently doubled funding to $1.9 billion for these extra cost efforts.

Many are wanting to reunite with their loved ones in the U.S., and yet, have little knowledge of the marathon legal battles that they are about to encounter along with the not so humane conditions in detention centers. An estimate provided by Maria Hinojosa on Latino U.S.A mentioned 90,000 children are expected by the end of the year. Texas facilities that are being overwhelmed are transferring children to other border towns like Nogales, Arizona. The local communities have responded with food, medical help, bags of clothing, shoes, and even toys.

The children await yet another transfer to another location while the attorneys and the Department of Homeland Security decide what steps to take. Child immigrants who are not from Mexico are put in the custody of the Office of Refugee Resettlement, part of the Department of Health and Human Services. HHS will either find a relative to whom the child can be released or will be putting the child in long-term foster care. Those with relatives in the U.S. are being provided a sort of parole with a date to appear in Immigration Court. Others will be interviewed to see if they would qualify for asylum. In addition, Central American countries will be receiving millions to help the Central American governments to control this out-migration from their own borders by improving their security, as well as crime and violence prevention programs.

So, how is this affecting the immigration reform efforts? Be assured that this issue is not frozen, it is still brewing. There is insufficient political will to even introduce reforms in Congress. The solution has now become more complicated. The June 2013 Senate immigration reform version (SB 744) was not supported by enough by the House Republicans; it was not reflective of what they wanted to support (mainly, a secure U.S.- Mexico border and no path to citizenship).

Civil disobedience and pro-immigrant rights advocates calling for a moratorium on deportations. With two million deportations since Obama took office, every day that means 1,100 people are torn apart from their families.

The pressure is on President Obama to use his executive powers to allow an expanded deferred action from deportation. U.S. officials are now facing interior and increased undocumented crossings at the U.S.-Mexico border who, by the way, are not fleeing but surrendering to U.S. Border Patrol officials. These relief efforts will not necessarily apply to recent arrivals.

Electoral politics are also being affected by the issue of undocumented immigrants. Republicans in a few primaries are being distinguished with "regular" or "tea party" labels mentioning immigration issue as a difference in their stance. November elections will surely bring more of the same from both Democrats and Republicans.

People who believe themselves to be prepared for politics and truly representative of the people, must study and be aware of how the policies of the U.S. government have had harmful consequences in other parts of the world. David Bacon (photojournalist) contributes an approach that he calls "a right not to migrate" as part of his analysis involving the impacts of NAFTA (and CAFTA) and that is responsible for all this movement of desperate Central American unaccompanied children looking for a place to have a future. They are seeking to transform their choice of death from violence and hunger to the choice of life. How can we oppose that? The Central American and U.S. governments must negotiate and develop a "human treaty" to find solutions that are morally, not necessarily economically, correct. To be continued, this is not over.