If the last post got you all inspired and geared up to run down the health and fitness track, this post will propel your plans further.
If you have spent some time on this blog, you know I love my desserts, but whenever I indulge in them that little calorie counter sitting in my head keeps on and on with its scornful tick tock tick tock..so I decided to squash the annoying thing with this yummy and healthy greek yogurt (hung curd) dessert recipe..
It is simple, delicious, healthy, skinny and clean...all the food adjectives I love, put together in one
"healthy greek yogurt recipe".
.
Ingredients:
It has a rich and creamy mouth feel thanks to the
hung curd or greek yogurt.
A tangy punch from the citrus of the
orange and orange zest.
Healthy kind of sweet from
honey or agave nectar
..
And the
pistachios
make it crunchy and yummy..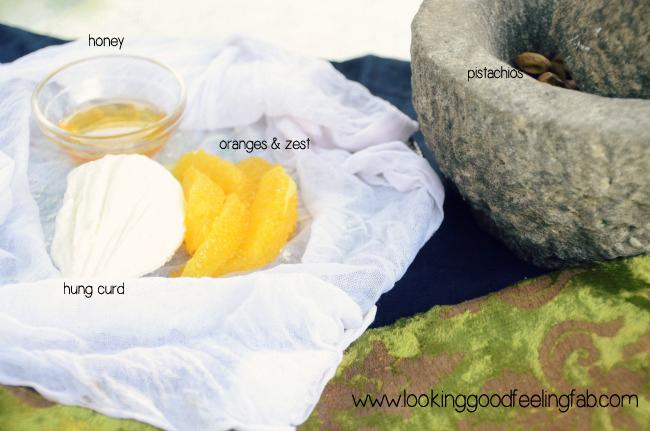 Method:
1. Take some low fat yogurt, put it in a muslin cloth and hang it overnight so the water is drained  out and rich creamy goodness is left for us to use
2. Mix the hung curd, crushed pistas, chopped oranges and orange zest together.
3. Scoop it on to a platter, garnish with orange slices, pistas and drizzle honey over it..
yumm...yumm...
4. Refrigerate for a little while and indulge..
Your yummy
"healthy greek yogurt dessert recipe"
is all done and good to eat.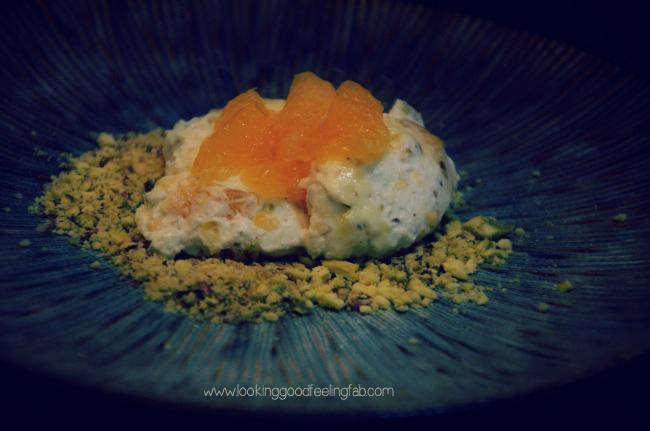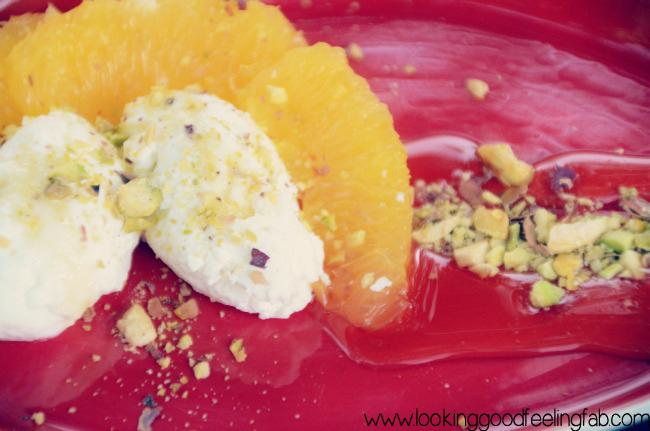 I have made it on two occasions, and it has been a big hit, it satisfies my sweet tooth and the calorie counter has no idea what hit it...so are you ready to try the
"Healthy Greek Yogurt Recipe"
want to look good and feel fab always?? Join us lookingoodfeelingfab.blogspot.in