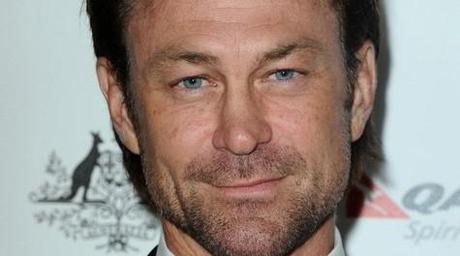 Grant Bowler who played the role of Cooter in Season 3 of True Blood has just landed a very significant part after a stint on the ABC show GCB. Deadline reported late yesterday afternoon that the New Zealand actor has been cast as Richard Burton in the Lifetime bio picture Liz & Dick. The film has been circulating in entertainment news recently because the film named Lindsay Lohan as its choice to play the late great actress Elizabeth Taylor.
The film's executive producer Larry A. Thompson told Deadline that he had interviewed many actors for the role of Burton and hoped to find a Welch actor to play the legendary actor, who was also Welch. But Bowler's audition tape impressed him:
"Grant will add gravitas to our couple and bring to life one of the greatest actors who has ever lived. Burton was a Welsh poet, a rascal, and a man's man, who swept Elizabeth Taylor off her feet and flew her so close to the sun that they both exploded into stardust that still lights up Hollywood."
Liz & Dick is scheduled to begin shooting on June 4. Congratulations to Grant Bowler!
Source: Deadline.com- "Grant Bowler Cast As Richard Burton Opposite Lindsay Lohan In Lifetime Biopic
Image Credit: Bauer-Griffin