My garden is beginning to look pink.  I have not deliberately chosen this as a colour scheme, it has just happened naturally over the years.  Even the fantastic purple of the chive flowers is gradually fading, into pink hues.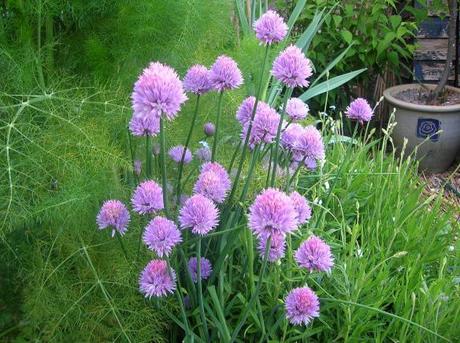 This time of the year, when all the Spring flowers are over,  Aquilegia come into their own.   I love them, they are a true cottage garden plant and are an important part of my garden.  A very promiscuous perennial, the Columbine, or Granny's Bonnet will happily self-seed itself all over the garden.  That does, however, mean they can be difficult to keep true, often reverting to its natural wild form.    The collection comprises all sorts of colours and shapes, including the spiky Nora Barlow type, doubles with frilly edges and the large American species.  They love the shade and moist soil, which would explain why they are more prolific on the north-facing border.   It took all these photos this afternoon, after work, so they are freshly snapped!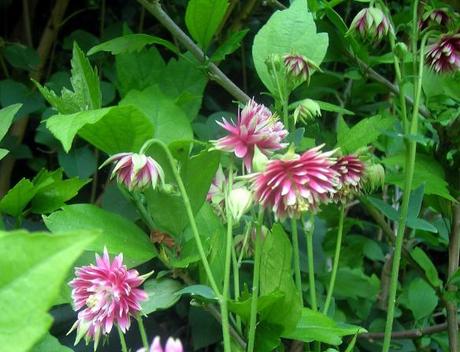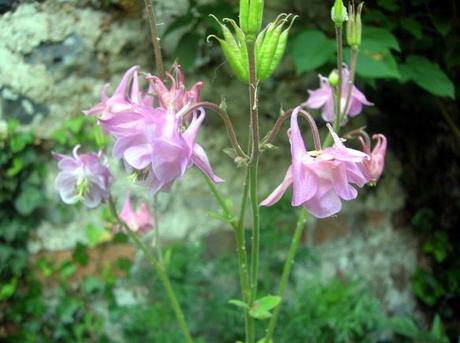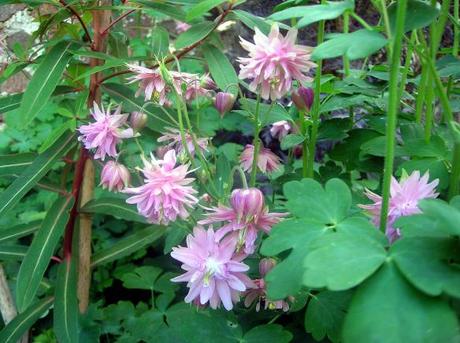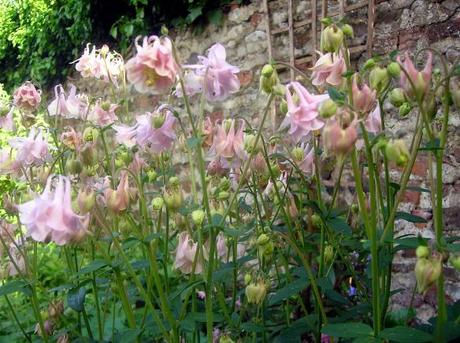 I have already included a photo of this lovely Aquilegia in my Hope Grows – May 2011 post, but as this post is showing the ones in my garden today, I just have to show it again.  Notice the intricate spurs at the back of the flower.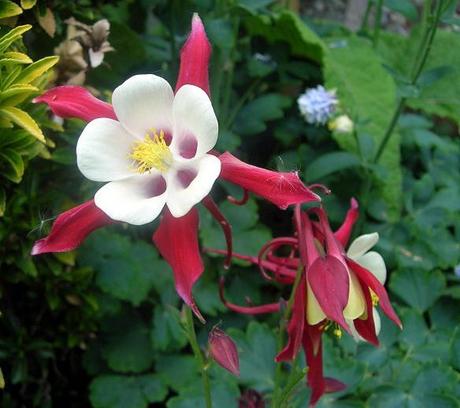 Moving away from pink for the moment, I have to include these very pretty little blue, double frilly edged Aquilegia.   I have no idea what it's name is, but it appears every year.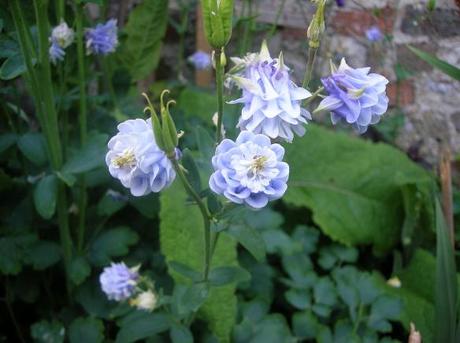 I have cheated a little here, there was also a glorious dark purple, but it is growing on the sunny south facing border and is now well and truly over. This photo I took last week, but the post wouldn't be complete without it.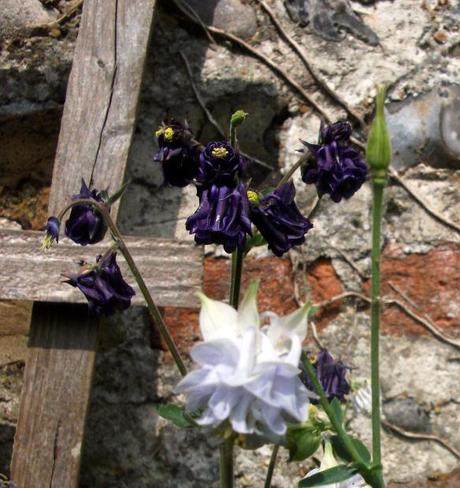 I have had great pleasure in sharing some of my Granny's Bonnets with you and if you don't already have them in your garden, I do hope I have inspired you to make sure you have some next year.
Lastly, I can't leave you without showing off my other two pink plants in the garden.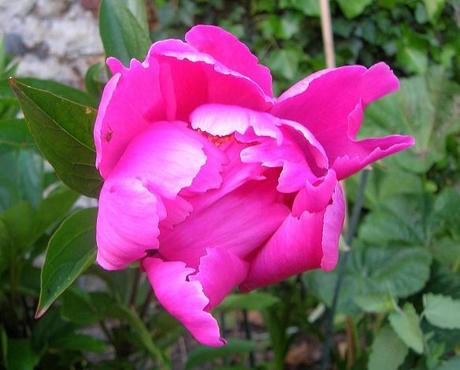 Peony just unfurling - and I have just noticed the little insect!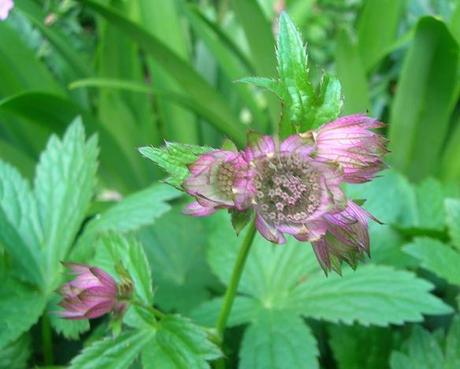 Astrantia