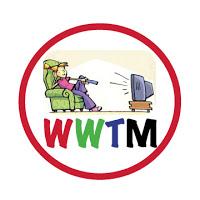 THE ANSWER TO TUESDAY'S TRIVIA QUESTION: Kelly Taylor's little sister was actually her half sister, Erin
FIRST FIVES: Mike O'Dea, Nicole Zittman, Andrea Jody, Rachel Snyder & Stephanie Baxter
HONORABLE MENTION:  Brett Blattman
THE NUMBERS
Sunday's Broadcast Top 5
Sunday Night Football-NBC 7.2/20.1
The Simpsons-FOX 2.6/6.0
Quantico-ABC 1.9/6.9
Brooklyn Nine-Nine-FOX 1.9/4.1
Once Upon a Time-ABC 1.8/5.3
Sunday's Cable Top 5
Fear the Walking Dead-AMC 3.4/6.8
Talking Dead-AMC 1.2/2.3
Basketball Wives-VH1 .8/1.4
Keeping Up With the Kardashians-E! .8/1.6
Alaska: The New Frontier-Discovery .7/3.2
Sunday's Top 5 Nielsen Twitter Ratings
Fear the Walking Dead-AMC 85,000 Tweets
Once Upon a Time-ABC 73,000 Tweets
Quantico-ABC 19,000 Tweets
Keeping Up With the Kardashians-E! 12,000 Tweets
Homeland-Showtime 9,000 Tweets
Monday's Broadcast Top 5
Big Bang Theory-CBS 3.7/15.0
The Voice-NBC 3.2/11.9
Blindspot-NBC 2.5/9.0
Life in Pieces-CBS 1.9/9.1
Scorpion-CBS 1.8/9.8
Monday's Cable Top 5 
NFL Football-ESPN 5.2/14.4
Love & Hip Hop Hollywood-VH1 1.4/2.5
Black Ink Crew-VH1 1.2/2.1
WWE-USA 1.1/3.3
She's Got Game-VH1.9/1.7
Monday's Top 5 Nielsen Twitter Ratings 
WWE Monday Night Raw-USA 139,000 Tweets
Dancing with the Stars-ABC 112,000 Tweets
 Love & Hip Hop: Hollywood-VH1 98,000 Tweets
Gotham-FOX 38,000 Tweets
The Voice-NBC 44,000 Tweets
THE SHOWS
Grandfathered
Look, John Stamos is really good looking but I hate to say this, it's not enough. In the 2nd episode of the season, he's already changing his single guy, partying, ways to see his see his granddaughter hit the ocean for the first time. So where does the show go from here? That whole "I'm a grandfather" thing can only be the THING for a little while. The relationships need to begin to build which is happening, there's just something missing. First and foremost, they have to get rid of Christina Millian. The baby mama is the weakest link in the show. She's not that likeable and I'm sure I'm not alone in wishing Josh would find someone else, pronto. I think we finally found John Stamos's one small flaw...tiny, skinny, legs. He joked about them in the show, but the camera pulled back and sure enough...he has super skinny toothpick legs. Who cares? He looks really good in clothes and up close, the legs can stay under the blankets or in a nice pair of pants for all I care. I hope this show gel's a bit as it continues on. It's sugary sweet and a great companion piece for the better show...The Grinder. 
Grinder
I was nervous and hopeful that the 2nd episode of The Grinder would be as good as the first, luckily, it was actually better. Rob Lowe's hair was better, the chemistry between Rob, Fred Savage and William Devane was better and the premise works...for now. Rob's continues to prove how talented of an actor and how versatile his hair is. There are hints of Chris Trager and even some little inside jokes or nods to Rob's former character, but Dean Sanderson's got his own quirks and tag lines. My favorite..."What if it wasn't?" The defense for every case in The Grinder and every case Dean and Stu have tried since the show started. It's actually hilarious and I will be using it on a regular basis. Again, I'm not sure how long Dean can play the fake lawyer and how long the Idaho residents will be enamored and in awe of him around town and in court but I'm so along for the ride while it lasts. Fred Savage has told everyone on the talk show circuit that he wanted to direct this show not act in it, but he's good, really good. The 3 times I laughed out loud last night were all Fred. 
Below Deck
I'll admit, I hid from the family room once the Yankees were down 3-0. I could have gone in there and experienced the stressful end of our season with my guys, but I chose to escape into my Bravo la-la-land instead. Back onto the Eros, back to the Bahamas and back to the crazy crew. The past two charters have experienced some bad weather, which has to suck if you're the guests. All that money and no sun? I'd be totally pissed off. All this bunch wanted was a tasting menu paired with delicious wines. Editing and Kate made it seem like the entire dinner was a disaster, but the guests told Captain Lee that everything was amazing and dropped 16 grand on him so how bad could it have been? Sure Leon's a d*ck but the guests were happy in the end. The real problem this week was new deckhand, Dane. Who's vetting these people out? This guy definitely wasn't experienced enough for the job AND he's a psycho alcoholic. He'll be gone soon enough. Totally grossed me out that Eddie was sexting with the Rocky. She's NOT that hot and she is psychologically a mess! Get it together Eddie. I know your girlfriend cheated on you, but there are plenty of mentally stable, hot chicks in your future. Just get off the boat, I bet there's one at the end of the dock waiting for you. 
THE OTHER STUFF
-I keep seeing this chart on various websites. Pretty interesting and a nice addition to all of the other stuff I like to track: 
Shareablee Social Scorecard: Top 10 Shows by Engagement - Monday 10/5/14
Top 10 Daily Engagement Rankings
Broken out by Total Actions, Total Content, Actions Per Post and Total fans/followers (within a 24-hour period) posted by a TV show on Facebook, Twitter or Instagram.
Rank TV Show Network Total
Actions Total
Content Actions per Post Fans & Followers
1. Dancing with the Stars ABC 331,399 49 6,763 7,609,164
2. The Voice NBC 178,053 91 1,957 17,841,772
3. Gotham FOX 54,346 54 1,006 3,407,568
4. The Big Bang Theory CBS 36,491 11 3,317 36,677,795
5. Awkward MTV 34,189 18 1,899 5,059,817
6. NCIS: Los Angeles CBS 29,827 24 1,243 4,828,177
7. Faking It MTV 27,437 35 784 887,086
8. Blindspot NBC 27,033 36 751 228,605
9. Castle ABC 16,611 19 874 5,114,202
10. Switched at Birth ABC Family 14,421 71 203 2,866,767
Category descriptions:
-Total actions 
- The sum of all likes, comments, shares, retweets or favorites received on content posted by a TV show on Facebook, Twitter or Instagram.
-Total Content 
- The total number of posts, tweets and media published on Facebook, Twitter and Instagram by a TV show.
-Actions Per Post 
- The average number of actions received by a single piece of content posted by a TV show.
-Total fans/followers
 includes fans/followers for all properties under each TV show as of the last day in the defined time period.
-So…have you heard the news? Effective January 2016, ABC Family will now be called…wait for it…wait for it…Freeform. Thoughts? Man, these companies that are helping every company in the world market to Millenials must be RAKING in the dough. Millenials, Millenials, Millenials, I'm sort of sick of them already. I admit it, I'm not great with change. I like ABC Family as is, but if the millions and millions of dollars in research from the "experts" say it's time to change, ok, we'll go with it right? Freeform it is. I think it might grow on me, but I wonder how long it will take before we all stop saying, "Freeform, you know, the network formerly known as ABC Family" The could experience Prince Syndrome from a while, but as we all know these days, change, evolve, grow, or die. Soooooo Freeform it is. 

-Anyone going to be tuning in to the newest reboot...Roots? Sunday 10/18-10/23 on TV One. You have plenty of time to find TV One in your cable listings. I'm pretty sure I have it. I just hope it's in High Def. I haven't decided if I'm committing or not. This is the kind of thing they should air during the Summer or January when there's less competition, but maybe I'll DVR it. 

-Pretty depressing when the Mary Tyler Moore celebration is airing on PBS. If you remember MTM and you're interested. The show airs on 10/13. 


Wednesday's Trivia Question: Beverly Hills 90210 Trivia- DAY 3-Who were Erin Taylor's parents?


WWTM-Kristy

Like me on Facebook at Watching Way Too Much Follow me on Twitter at [email protected] http://watchingwaytoomuch.com

[email protected]