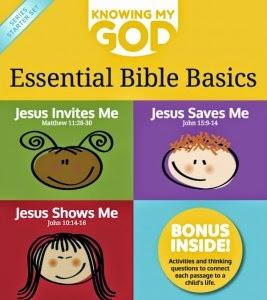 Graham Blanchard -- the only publishing house that specializes in board books to help parents teach their kids about God from infancy -- is releasing a new book set that aims to teach kids the basics about God's heart and character. The "Knowing My God Series Starter Set" includes three titles:
Jesus Invites Me, based on Matthew 11:28 – 30
Jesus Shows Me, based on John 15: 9 – 14
Jesus Saves Me, based on John 10: 14 – 16
These books aim to help kids make a personal connection with the words of Jesus, even from infancy. A keepsake book band holds the set together, which offers thinking and drawing activities for reflection.
These books are Learn books from Graham Blanchard's unique Learn, Absorb & Praise™ categories. Learn books offer three levels of exploration: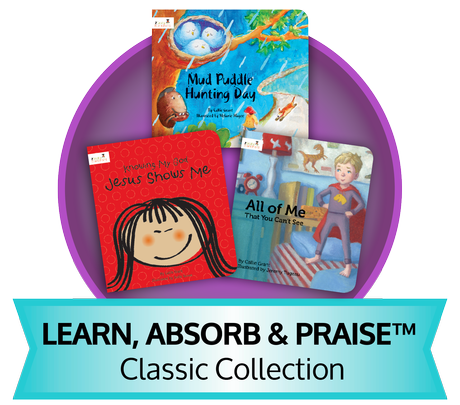 1) a quoted Bible passage
2) real-world photographs
3) supportive text to relate the passage's meaning to a child's everyday life.
Also included is a parent guide, which offers tips for involving a baby, toddler and child, so the book can be used in different ways as the child grows.
Beyond books, Graham Blanchard provides online resources for parents, like their virtual prayer wall and downloadable pamphlet, Five Things for the First Five Years: A Parent's Guide for Growing Up in God, which maps out key areas of focus for moms and dads during the early years. They also have downloadable tip sheets to go along with each of their books to help parents connect the text to a child's everyday life and start meaningful conversations. This year, Graham Blanchard also launched their Mom Mentors panel, comprised of popular bloggers and authors who answer a new faith and parenting question each month.
Visit www.grahamblanchard.com to learn more about all of Graham Blanchard's books, and be sure to use the following discount code when ordering!.


DISCOUNT CODE


Use this code...
SHP15
at checkout to receive 15% off all Graham Blanchard products at www.grahamblanchard.com! Good through April 30, 2015.