Today, early childhood nutrition leader Gerber announced its newest, adorable star and winning entry in the 5th annual Gerber Be Our Baby Photo Search 2014 – featuring Grace from East Petersburg, Pennsylvania. The entry that featured the charming 7-month-old was selected as the Grand Prize winner from more than 180,000 entries. Grace's parents will receive a $50,000 prize, one year of Gerber® baby food and the opportunity to appear in a future Gerber advertisement as the 2015 Spokesbaby.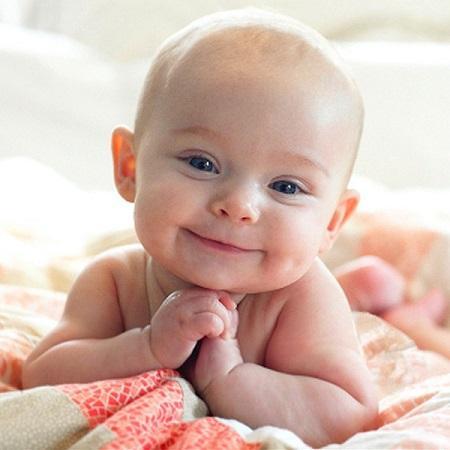 Grace is the face of Gerber Be Our Baby Photo Search 2014
Grace is the face of Gerber Be Our Baby Photo Search 2014
"The photo that won was taken only 5 photos from when I started taking pictures of her that day," said Gabrielle, Grace's mother, on how she captured the winning photo. " She must have taken her hands out of her mouth and posed them like that for a split second because I didn't even realize how cute she was posing until after I was completely done taking pictures and looking back at what I had just taken!"
The Gerber "Be Our Baby" Photo Search 2014 was held online at Gerber.com/photosearch, where parents and guardians were invited to enter a photo of their child into the search during the entry period. A panel of judges reviewed the entries to find children from birth to preschool age whose photos displayed expressiveness and consistency with Gerber's heritage. In the last five years of Photo Search, Gerber has celebrated six other precious babies, from a dimpled, smiling two-year old in 2010 to a pair of precocious and charming twins in 2013.
Grace is the face of Gerber Be Our Baby Photo Search 2014
"At Gerber, we are passionate about our annual Photo Search and recognize that every baby entered is a Gerber baby," said Cassie Savage, Marketing Specialist at Gerber. "While many of the entry photos this year met our criteria, Grace's captivating charm stole the judges' hearts. The Gerber Photo Search is celebrating its fifth year with this sweet new face!"