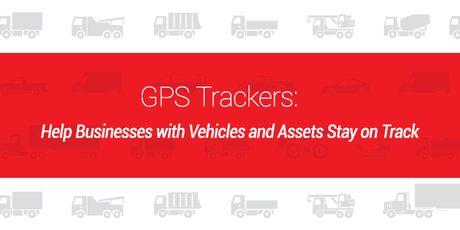 Did you know that GPS trackers (also known as GPS tracking devices) can be used for a wide variety of industries and vehicles other than trucking or long haul? GPS trackers are the perfect fleet management solution for service companies, construction, government, transportation, delivery, equipment rental, education, and many others.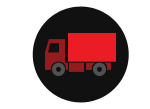 Service Companies
like HVAC, plumbing, and electrical contractors will benefit from GPS trackers because this technology gives a fleet manager or owner the ability to locate all of their light duty trucks, bucket trucks, vans, or other assets, in real-time.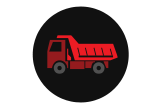 Construction businesses can use GPS trackers to monitor both vehicles and heavy equipment, like backhoe loaders/wheel loaders, air compressors, generators, welders, light towers, and more. For construction fleets, jobsites are often in remote locations, so it is important to know where expensive pieces of equipment are located at all times.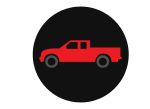 Government fleets use GPS trackers to monitor their public service vehicles like street sweepers, public works vehicles, emergency response vehicles, garbage/recycling trucks, parks and rec vehicles, and more. State and Municipal fleets benefit from using GPS tracking by increasing public and driver safety, improving response times during emergency situations, , gaining the ability to refute false claims made by citizens, and more.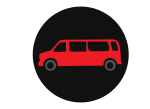 Passenger Transportation fleets benefit from using GPS tracking to monitor motor coaches, tour buses, limousines, vans, sedans, and trucks. Using GPS trackers on passenger transportation vehicles will help businesses monitor driver behavior to ensure customer safety, stay on top of fleet maintenance, contain costs, and more.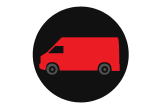 Delivery fleets are able to monitor real-time locations, be notified instantly when deliveries are complete, keep deliveries on time, and provide proof of delivery by using GPS trackers to monitor local delivery trucks and vans.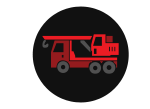 Equipment Rental fleets use GPS trackers to monitor their own sales and delivery vehicles as well as equipment rented to customers. Using GPS tracking allows equipment rental fleets to monitor the amount of time it takes equipment to be delivered, the length of stop and idle time to decrease fuel expenses, track run time, improve invoice accuracy, and recover stolen equipment.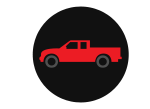 Education fleets, there is nothing more important than monitoring vehicles, trucks, and vans on campus to ensure safety of employees, faculty, and students. Using GPS trackers on university vehicles will also increase employee productivity, improve proper maintenance scheduling and upkeep, help generate positive PR for universities, and more!
There is a use case for GPS trackers in just about every industry that uses vehicles and equipment to run their operations. Contact GPS Insight to learn more about using GPS tracking to monitor your fleet!