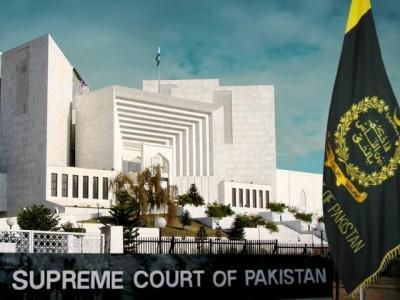 The Supreme Court of Pakistan took on several high-profile corruption cases in 2011 (Photo: The Express Tribune)
During 2011, fighting corruption had been a major challenge for the elected government in Pakistan, with major corruption cases making headlines throughout the year.
One of the biggest reasons for this is the government's inability to post credible chief executives at state owned enterprises. For example, the appointment of a new Chairman/CEO at the Oil & Gas Development Authority was nullified by the Supreme Court due to severe credibility issues.
The Rs 4.5 billion ($50 million) National Insurance Corporation scandal, revolving around fraudulent land deals, has also remained a hot topic, as the allegations involve a number of politicians. Political intervention in the implementation of court orders was alleged, and the case was recently taken up by the Supreme Court, which appointed a retired judge to head up a probe of the case.
The other major corruption scandal involved the Hajj pilgrimage to Mecca, in which pilgrims on government-sponsored trips were allegedly overcharged and provided with substandard facilities. Hamid Saeed Kazmi, the minister for religious affairs, was arrested and is currently on trial for his involvement in the incident.
According to the recently released Transparency International-Pakistan corruption perception survey, focusing on 10 key government departments. For the very first time, the report also included the military, which was ranked as one one of the least corrupt institutions:
"Land revenue and police departments are on top in corruption. The judiciary is ranked fourth while military is in ninth position followed by the education department."
Most alarming was the increase in the corruption ranks of Income Tax, Customs, and Tendering & Contracting, which are ranked at 3rd, 7th and 6th most corrupt in 2011, whereas they were 8th, 9th, and 10th.
The business community is now focusing their efforts on reducing corruption in the country. One project is an initiative by the Islamabad Chamber of Commerce & Industry in which the chamber will identify loopholes in legislation that have become enablers for corrupt practices. Based on this the chamber will advocate for improving this legislation. Hopefully the result in 2012 will be fewer corruption scandals in the headlines.