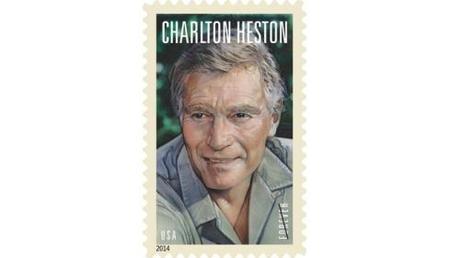 FoxNews: Legendary actor Charlton Heston will be honored with a U.S. postage stamp that goes on sale next month.
The stamp, which features a portrait of the actor created by noted movie artist Drew Struzan, will go on sale after it is formally unveiled April 11 at the TCL Chinese Theatre in Hollywood.
Heston's son, Frazier, will speak at the ceremony, The New York Post reports.
Heston, who died in 2008, will appear on the 49 cent "forever" stamp as part of the U.S. Postal Service's "Legends of Hollywood" series.
The actor, who won an Oscar for 1959′s "Ben Hur" also appeared in such classic Hollywood films as "The Ten Commandments" (1956), "The Greatest Story Ever Told" (1965) and "Planet of the Apes."
He was president of the National Rifle Association from 1998  to 2003.
In 2003, President George W. Bush presented Heston with the Presidential Medal of Freedom.
I'm going to get me some of these stamps for sure! I only wish they looked like this: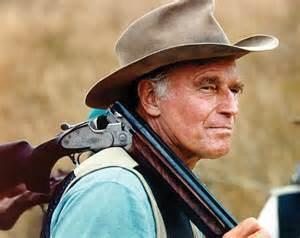 DCG