It's late spring and of course the next in the season are peonies and daisies which are springing forth.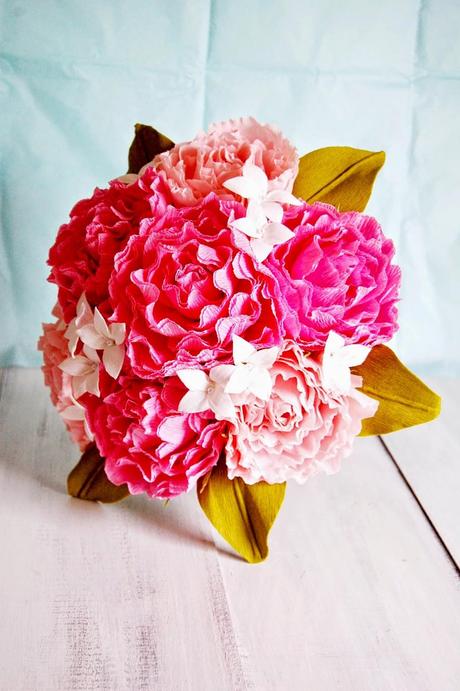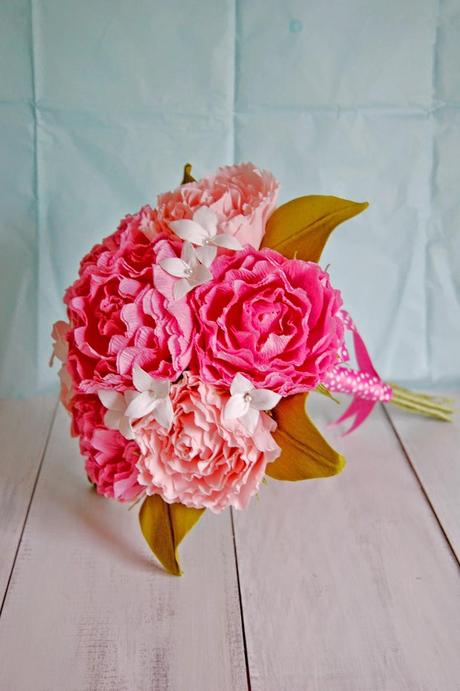 I wanted to share with you all these latest flowers I made as an order for Ted. He saw the peony bouquet in my book and wanted one for his wife and he ordered something for his mother too. You could with the book be making this yourself!
I created a mini teacup arrangement for his mom with handmade gardenias and blue forget me nots, I added some dried berries for a gorgeous coffee table or side table arrangement.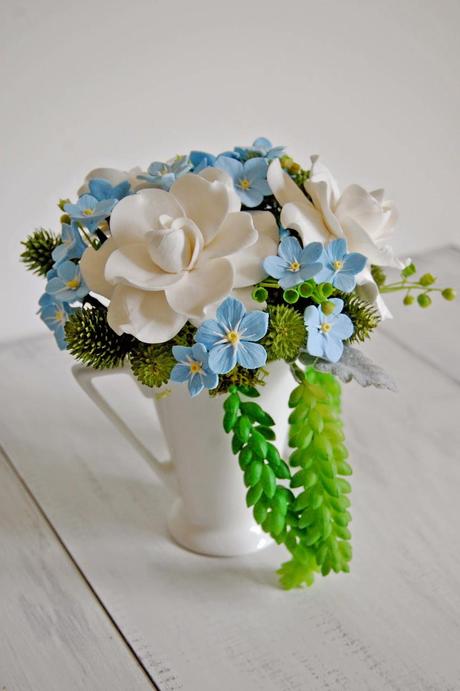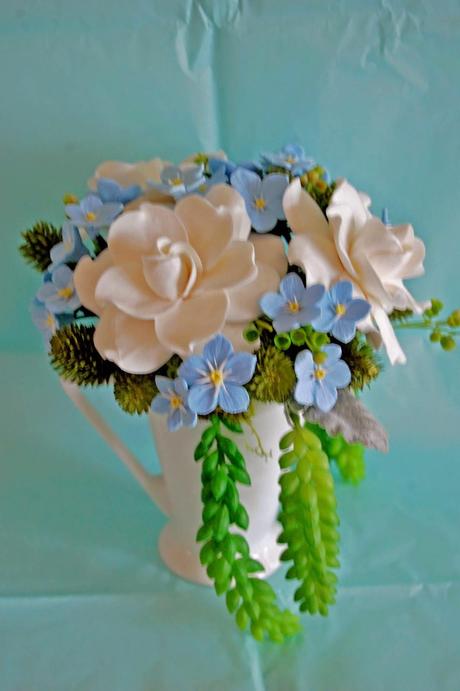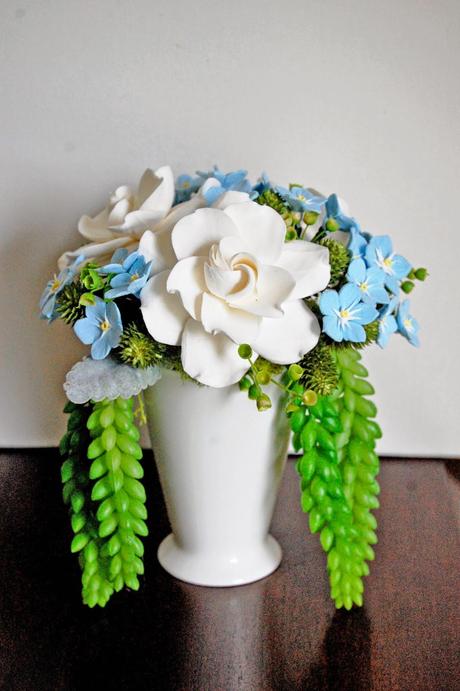 I created  some paper daisies and daffodils so beautiful. I tweaked the daisy pattern in my book to create double layered daisies! Beautiful as a gift to your loved ones.Soon I am planning to load up my etsy store with some bunches paper flowers so look out!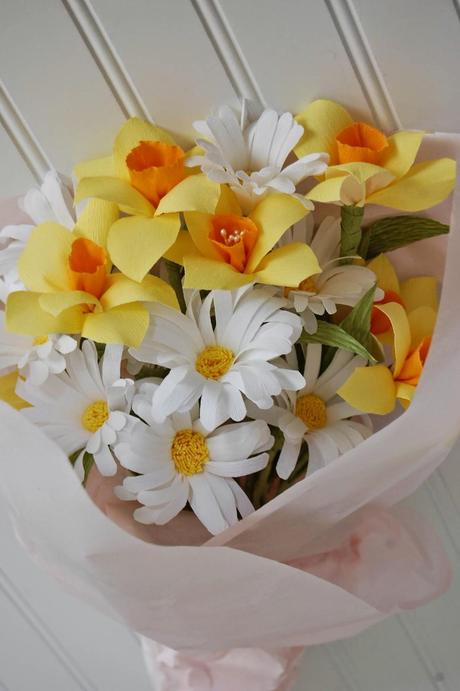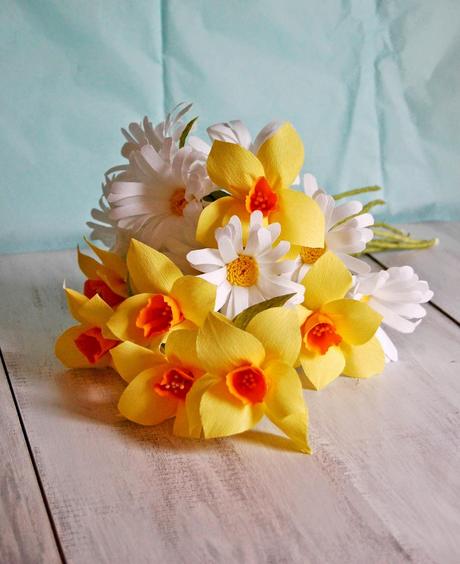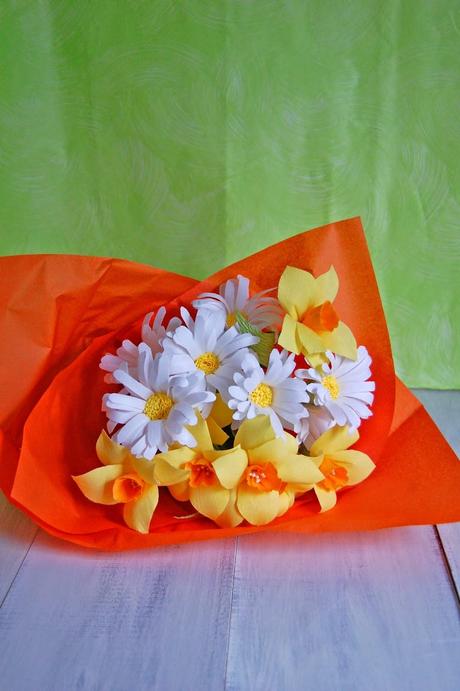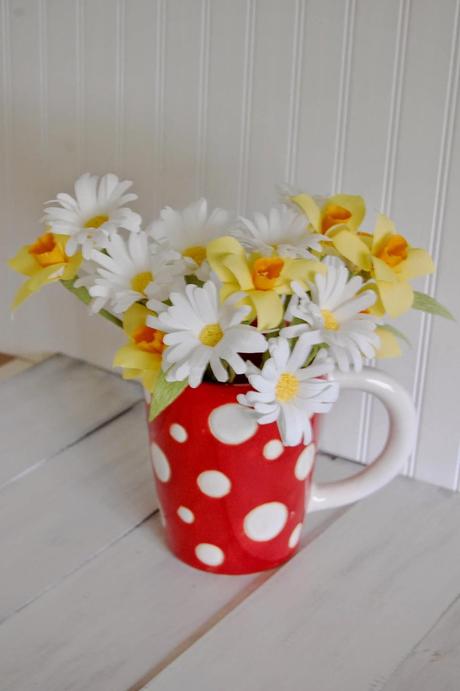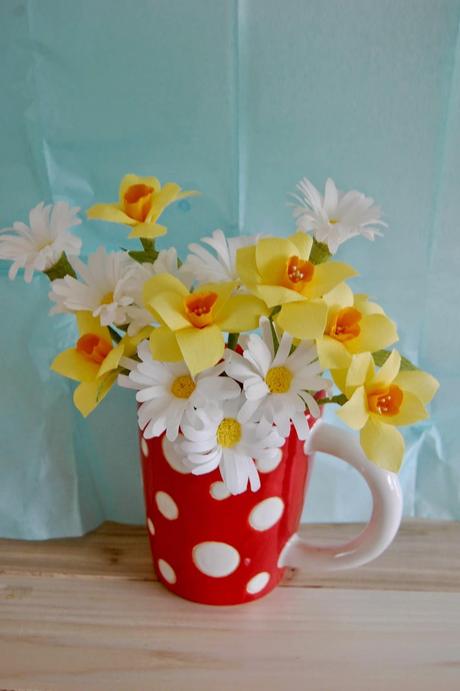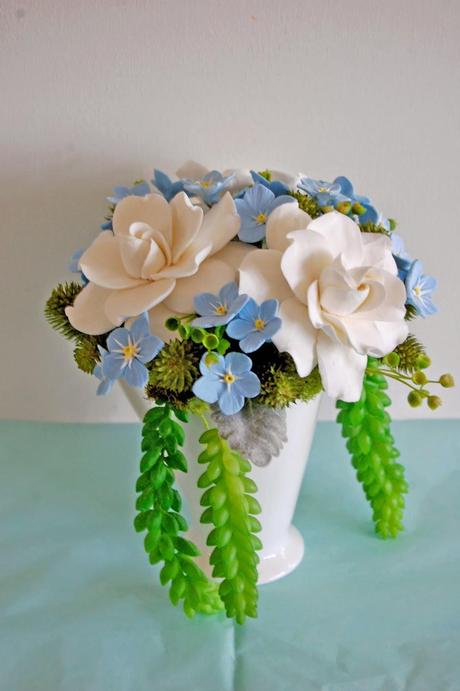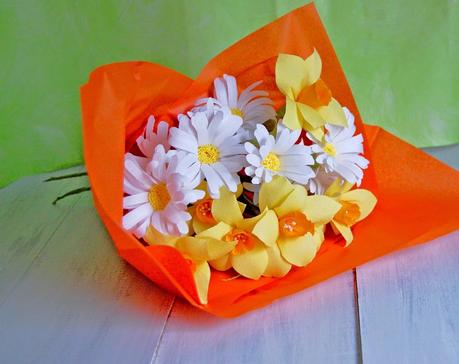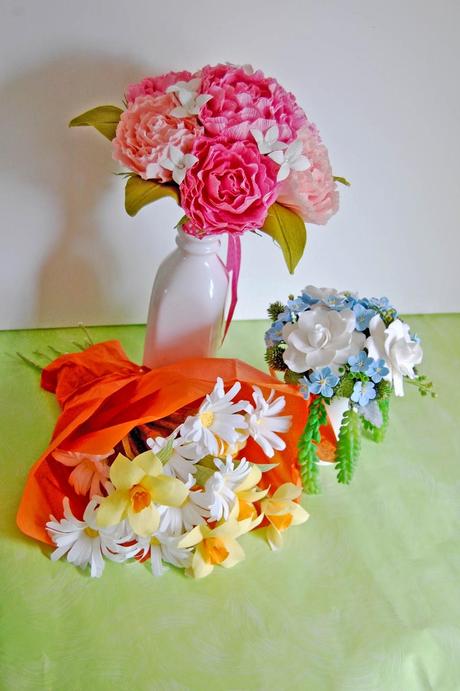 Do feel free to pin these pictures or share this post on facebook!