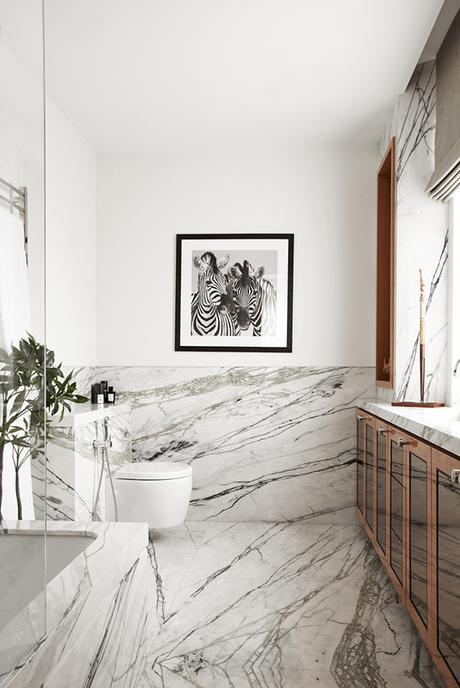 Image by Kate Martin via Freshome
I'm not sure there are many more materials
that can bring out the glam and elegance of a space as successfully as marble. Bathrooms, you have to admit, look so exquisite and luxurious with the fluid veins of this astounding natural material decorating the walls and floors. Love a contemporary take with simple, sleek forms on the furniture and accessories and a minimalistic approach regarding the design.
I wouldn't mind at all calling any of these spaces as my own (rephrase: I'd so love to have a bathroom like that!)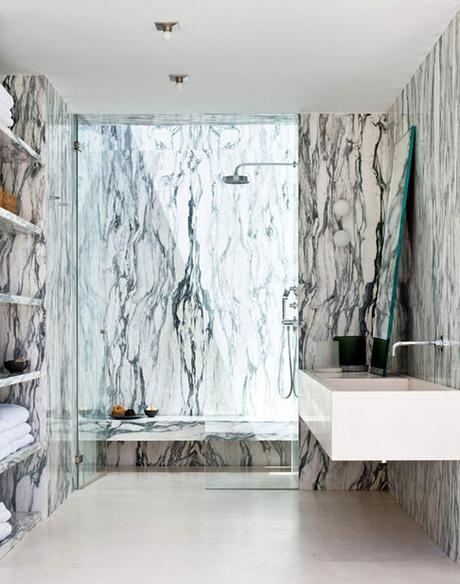 Image via Laplace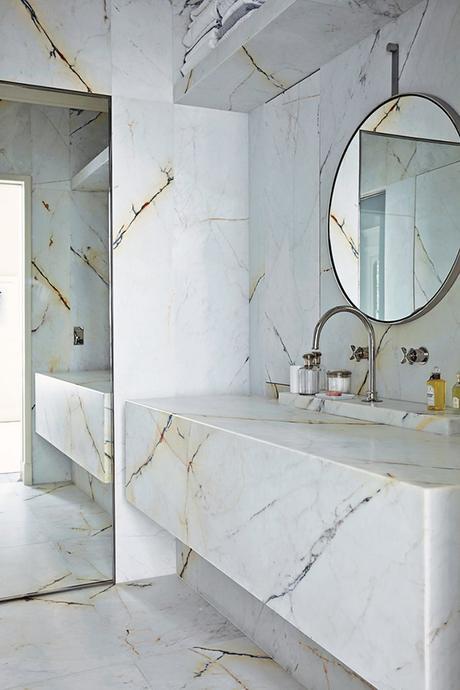 Image by Simon Watson via T Magazine (from this post)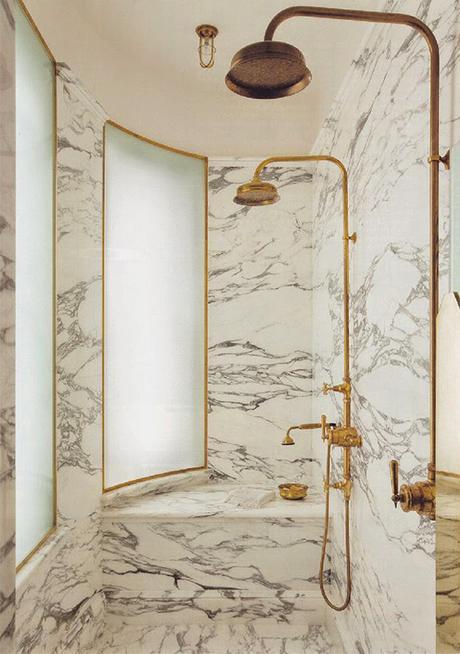 Design by Maddox Creative via the World of Interiors via Habitually Chic
P.s. The ultimate marble trend blog post. 
Join the fun