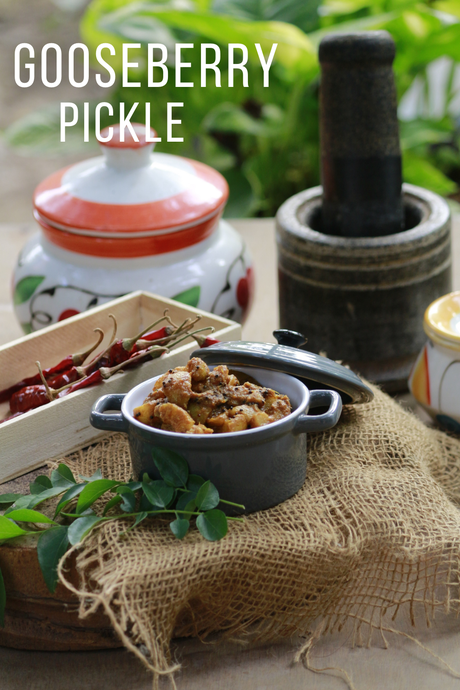 gooseberry pickle | amla pickle recipe south Indian style - made a small batch of instant amla pickle. It has very less and usual ingredients to make amla ka achar. No much work need if you have a batch of gooseberry. It goes very well with curd rice and sambar saadham.
Apart from taste, use of amla is enormous. There are many ways to consume nellikai. It is good to have atleast one amla in a day. When comes to nellikai recipes, I have posted only amla juice. But you can make amla rice, neer nellikai, nellikai pachadi etc. In future I try to post all these recipes. Now try my amla juice which is rich in vitamin C.
What is the use of gooseberry?
Amla has very good medicinal and culinary benefits. Vitamin C in amla helps to improve immune system and maintains heart-health and good vision. It also helps to protect skin and act as anti-aging remedy. And as we all know that amla is very good for hair growth and can use it in the form of amla oil, nellikai hair pack etc. to read more about Indian gooseberry benefits, check out here.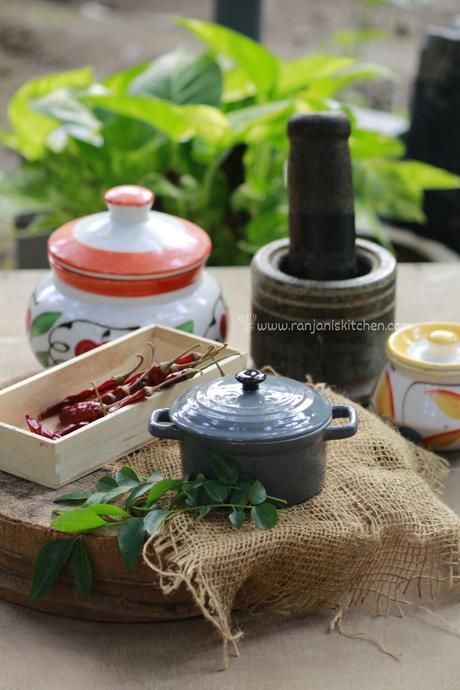 How to store nellikai oorugai?
You can store in ceramic container or glass container or any airtight containers. I used to keep it in refrigerator and it comes for 10 days. But I made as small batch. If you make large batches , you can keep it for months. And one more suggestion is add gingelly oil generously. Because sesame oil gives more shelf life to pickle.
Serving suggestions for nellika achar
You can serve with curd rice, sambar rice or any variety rice. Even I love to have with biriyani also 😊
Video recipe for gooseberry pickle
Some of the recipes for making pickles:
How to make gooseberry pickle:
Wash the amla's and steam cook for about 10 minutes.
Once done, cool sown completely, remove the seeds and chop as you like.
Now heat a kadai, add 3 tbsp of oil, once oil gets heated, add mustard seeds and let it splutter.
Now add the cooked and chopped amla along with a sprig of curry leaves.(adding curry leaves is optional)
Mix well and add salt and turmeric powder.
And then add red chili powder, mustard powder and fenugreek powder.
Mix everything well for 2 minutes in medium-low flame.
Finally add some more sesame oil and mix.turn off the flame.
Cool down and store in a container.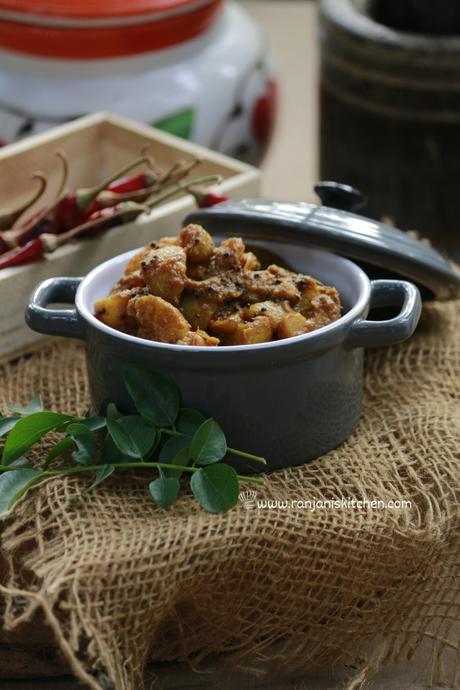 (Visited 5 times, 8 visits today)