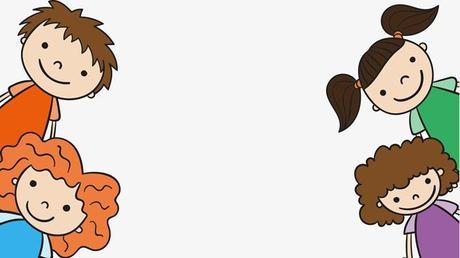 Every one loves a vacation and wants to roam as much places as he could in that time. Some go out alone to discover the beauty of nature or to refresh his/her mind. But some other like me need some one to enjoy the vacations.
Well according to Barney from "How I Met Your Mother" told that your moments can never be awesome if your friends are not there in those moments.
I know this is true until you are a bachelor. After you become a dad/mother the only thing you want is happiness for your kid.
So what will you do when you go on a vacation with your kids ?
Good Vacations with Friends or Kids :
When we go out on a vacation with kids we only care about how can we make them more happy.
As we know that kids are different from adults. They see the world differently, they think differently and they behave differently. We see a vacation as a time to spend with our families and friends while they see it as a portal to escape the real world.
So there are things we need to do to ensure that, the kids can have their happiest moments on the vacation.
For that we should think properly before choosing the destinations. We should think all the places where we can visit and both adults and kids can enjoy at that place.
For example if you take a kid to the night club then you might enjoy that but I don't think that the kid will enjoy that moment as well.
Another thing to consider is the kid's wish. Ask him/her that where does she/he wants to go. If that place can come under your budget and it is good for you as well then that would be a great choice. But if you don't like the place then give your kid more suggestion and repeat the process until you both agree on the same place.
Make a list of greater places to visit which provide a relief to your mind and fun to children such as beach, parks etc. Instead of staying at some relatives house, try hotels with good location and awesome services.
While your children playing there don't interrupt them or shout at them in front of the public or embarrass them in front public try telling them about their mistake in private. Makes your kid more friendly to other one and try to be friendly with them as well.
These things will surely make your vacations more memorable and your kids will enjoy as well. As I said above the happiness of your kid is more important than all the other things. Follow these rules and your kids will enjoy the vacations and you as well.
So that's all on vacations with kids.
This post is for IndiBlogger with and with the Teddy Travelogues.
Author information

Rohit Sharma
Author

at

TechnoCR
I am Rohit, a simple author on this website. I am still studying and learning new things everyday. I am not a perfect blogger just a newbie. I just love latest technology and have a addict to write and share what I know cause sharing is caring.
Twitter
Facebook
Google+
LinkedIn