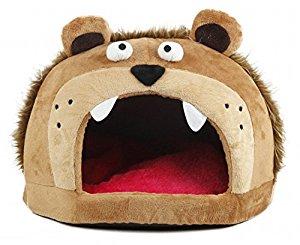 What do you think of this Roar Bear Pet Bed ?
This is a game - Each day I post a picture of a product and everyone can chime in with their thoughts...
The Pet Life Roar snuggle plush dog bed is composed with a polar fleece outer shell and features accented trims and fantastic designer elements from the sewing line to the chew tough Styrofoam teeth to the outer faux fur and removable tongue dog mat.
Can be used as a mini dog house. Great for families with children - giving it a play active feel. Available in multiple designs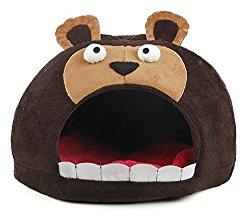 Composed of high-grade premium polar fleece and faux fur
Dog bed that doubles as a mini dog house
Provides and a great experience for dogs and kids
Tongue pad is ultra soft and removable
Bottom is traction proof
Find out more! ~~ Read the reviews!
Vote below
Good idea - or - Waste of Money?
Tell us what you think!
---