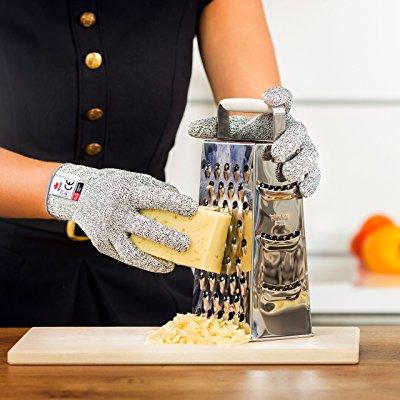 What do you think of these NoCry Cut Resistant Gloves?
This is a game - Each day I post a picture of a product and everyone can chime in with their thoughts...
NoCry cut resistant gloves
let you handle your grater, knives, and mandolin without worrying if you'll need to bandage a finger or worse... make a trip to the ER.
•
Durability with the highest level of cut resistant material available on the market - 4 times stronger than leather
•
Superior grip with a snug fit for small and large hands - prepare food or work on jobs requiring precision with complete dexterity
•
Lightweight and comfortable protection without the bulk
•
Ideal for cutting, working with mandolin slicers, knives, cutters, graters and peelers in the kitchen, woodworking, carving, carpentry, oyster shucking, and so much more...
•
100% food safe and machine washable - keeping your gloves clean is easy
Check it out! ~~ Read the reviews!
Vote below
Good idea - or - Waste of Money?
Tell us what you think!
---
NOTE - If any of the above links are not working or the freebies or coupons no longer available, please post a blog comment below and I'll edit it!
---