Goldwell Christmas styling brilliance with nail perfection,  Goldwell wants to help you look extra fabulous for the upcoming party season – so they are adding a little extra to your StyleSign product purchase this Christmas. Grab yourself a Goldwell StyleSign pack at your local Goldwell Salon from November 1 and you'll not only get the most gorgeous, technologically advanced hair styling products available on the market – but they will also throw in a FREE Butter™ London Nail Lacquer valued at $22.00.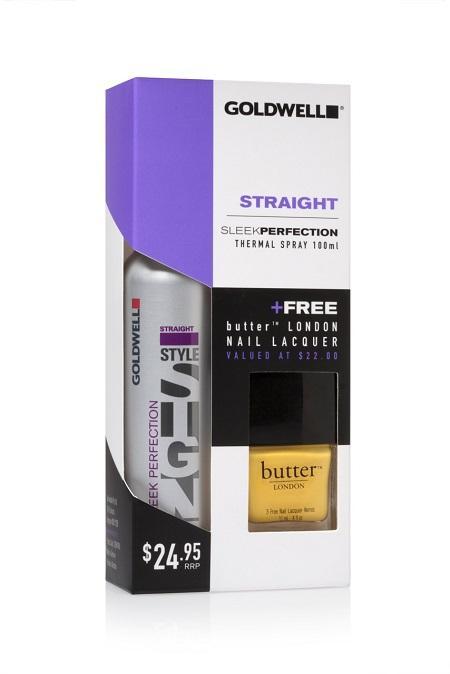 Goldwell Christmas styling brilliance with nail perfection
There are 10 StyleSign packs to choose from, each guaranteed to give you the perfect party hair with your key styling needs sorted with these must-have products. And every pack features a different cult nail lacquer shade – collect them all for the ultimate holiday style. Each pack contains x1 StyleSign product and x1 Butter™ London Nail Lacquer. Choose from: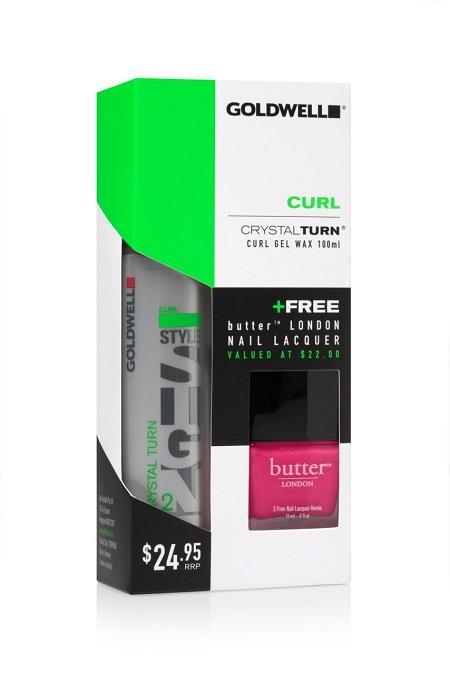 Goldwell Christmas styling brilliance with nail perfection
StyleSign Double Boost® rootlift spray
StyleSign Unlimitor® spray wax
StyleSign Power Whip® volume mousse
StyleSign Sleek Perfection thermal spray serum
StyleSign Diamond Gloss® spray shine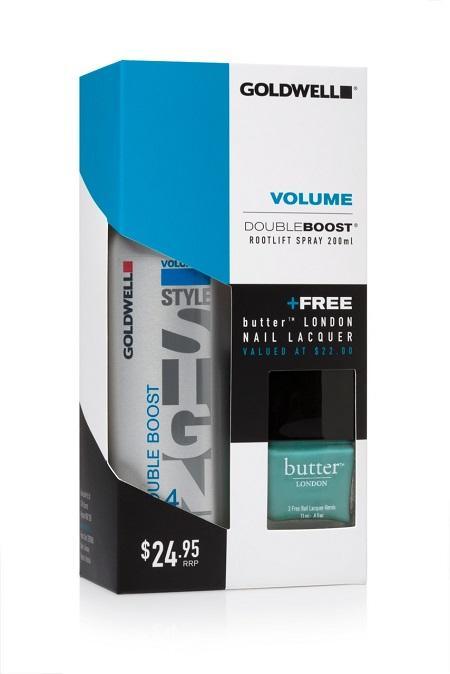 Goldwell Christmas styling brilliance with nail perfection
StyleSign Satin Guard® protective spray
StyleSign Flat Marvel® flattening balm
StyleSign Crystal Turn® gel wax
StyleSign Twist Around® curl styling lotion
StyleSign Naturally Full® bodifying spray
Perfect for personal use or a gift for your mum, sister, friends or colleagues! RRP: $24.95.  Goldwell StyleSign packs available from GoldwellÒ salons across Australia from November 1st, 2013.
Goldwell Australia
Goldwell products are only available at professional salons, a philosophy that has remained unchanged for over 60 years. You won't ever find our brands in supermarkets, corner stores or pharmacies. And unlike many of our competitors, we do not promote do-it-yourself home hair colouring that takes business away from salon professionals.
Goldwell Education
Your path to success is supported with focused education. The GOLDWELL Education Portfolio 2012 offers you specialized training activities to suit a wide range of needs. Look inside to find out more about the education programs that you can participate in throughout the year. We offer you access to education that will boost your creativity, expand your business and help you to achieve your goals.
Select individual seminars from a range of essential color info sessions, inspirational collections and business building activities. Or enroll in the Mastercolorist growth & development program to set off on an exciting journey that will lead to ongoing success.
If you need assistance your GOLDWELL Educator or Sales Representative will be pleased to advise you on how to design your individual program for 2013.
Whatever your level of experience or aspiration, participating in GOLDWELL Education Programs will help you to broaden your horizons, maximize your potential and achieve greater success in the future.