Mid-Autumn festival is less than 2 months away and of course what's Mid-Autumn festival without mooncakes. It's been a tradition to celebrate Mid-Autumn festival or 中秋节with mooncakes or 月饼, whether eating it together with your family, friends or colleagues or as a gift to other people, relatives, business partners etc. If you are looking for a durian mooncake without the stickiness of lotus paste and melon seeds or something unique and classy to impress anybody and like the chewiness/coolness of snowskin, Golden Moments Signature Premium Durian Snowskin Mooncakes is for you.
Just yesterday Frog and I were fortunate to be invited to the launch of the Golden Moments Signature Premium Durian Snowskin Mooncakes.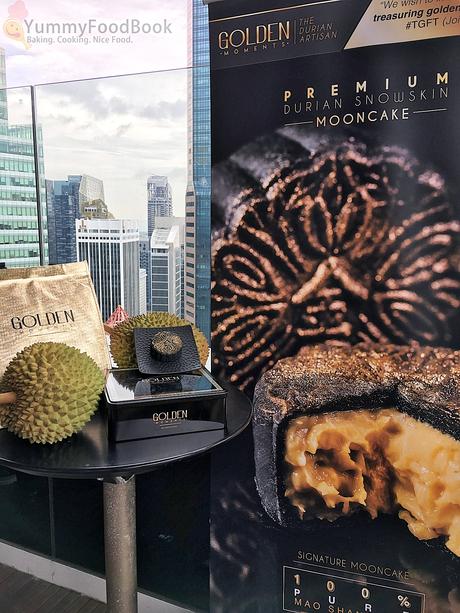 Why is that so? This is because Golden Moments Signature Premium Durian Snowskin Mooncakes are mooncakes filled entirely with rich and creamy pure Mao Shan Wang or 猫山王 durians and its durian fillings contains no preservatives, no cream and no added sugar. It's just durian and only, durian.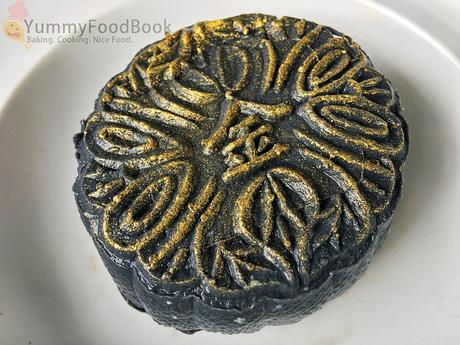 This delicious durian filling is wrapped in healthy bamboo charcoal snowskin and the top is spinkled with glittery gold dust making the patterns on the mooncake as well as the word "金", meaning gold in Chinese, glittering visible.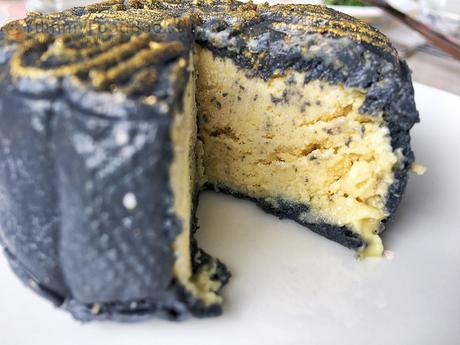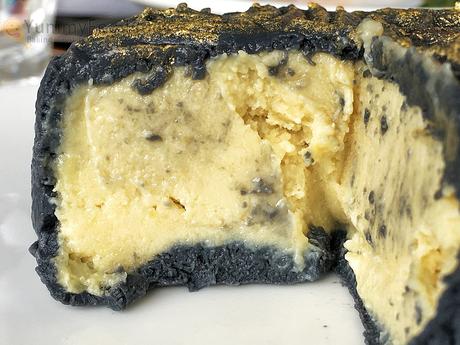 If you are someone who understands the significance of Mid-Autumn Festival, loves the idea of eating mooncakes but is bored of the usual lotus-paste-different-flavour snowskin mooncakes all these years, give Golden Moments Signature Premium Durian Snowskin Mooncakes a try this coming festival. It's a whole Mao Shan Wang experience with a touch of class.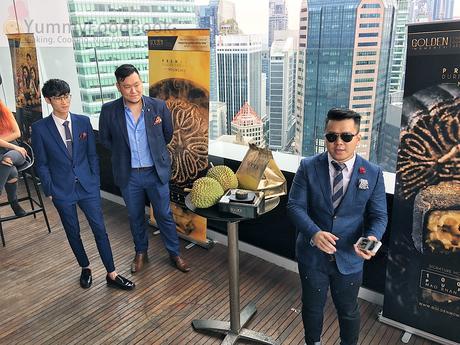 Great as a gift to your boss, business partner, colleagues, friends and most importantly, your family and this is what the founders of Golden Moments aims to create through their lovingly handcrafted artisan durian mooncakes – to come together and share family time this coming Mid-Autumn festival. 一起·吃月饼,赏赏月,享受家庭的温情.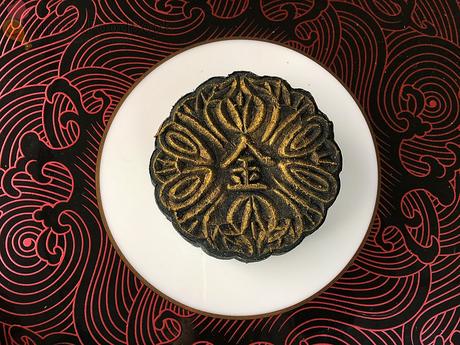 To order, visit www.goldenmoments.sg or if you would like to walk-in and buy them, they are available selectively at Takashimaya, Nex Mall and Vivo City outlets.