Day 2 and Day 3 in Australia
Read more on day 1 and planning tips for my Australia trip here.

For day 2, it was whale watching in the morning and sea world in the afternoon. We cooked some simple breakfast before going to the ferry terminal for the whale watching cruise at 9am.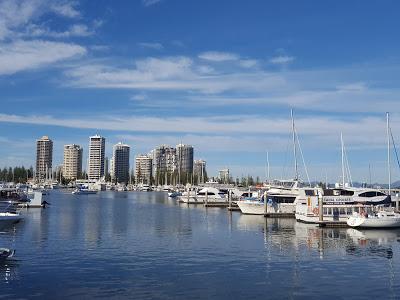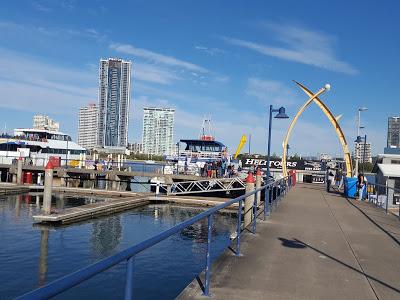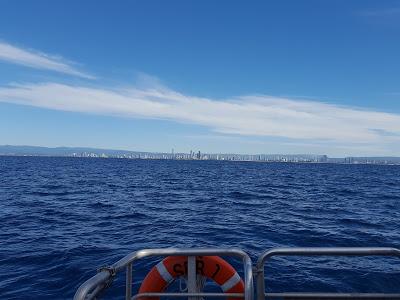 We did see the whales after some 4 hours out in the ocean. Not a very good experience as most people were sea sick including me even though we took the sea sick pills before the cruise. The cruise was with the spirit of Gold coast whale watching. Their staff were friendly and often asked us if we're feeling ok.
I took a video and indeed there's probably 2 whales which we can see from afar:
After the cruise ended, it was already about 2pm. We were hungry so we went to a popular place called Peter's fish market for lunch. The fish here is really fresh although portion is quite small.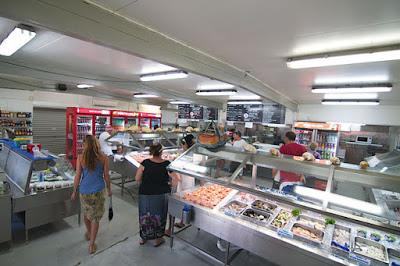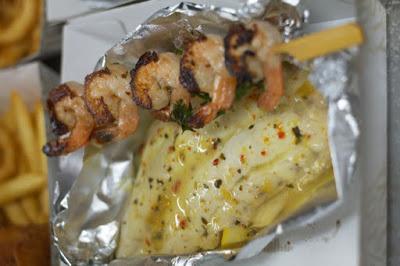 By the time we finish lunch, it was already about 3pm so we quickly went to sea world which will close at 5pm. It was quite rush as the whale watching cruise ended too late. It was suppose to finish around 1230pm but dragged to 2pm because we were out at sea searching for the whales for quite long. I guess it really depends on luck for this kind of cruise.
Sea world was quite interesting. We didn't have time for any of the rides so its just looking at the animals. They have dolphins, stingrays, polar bears, sharks, penguins, seals etc.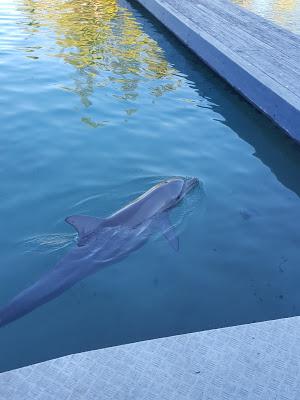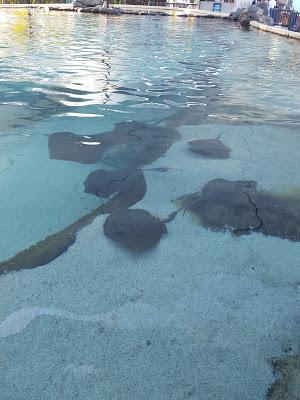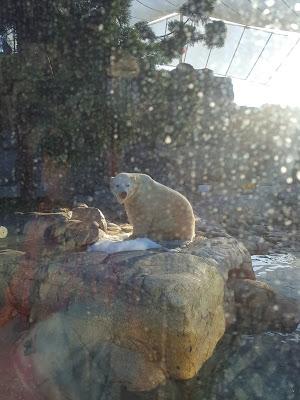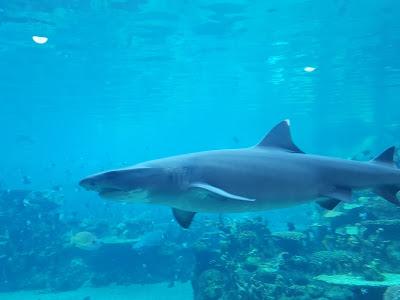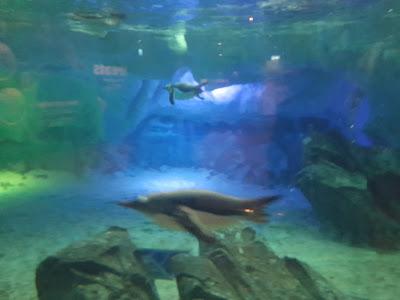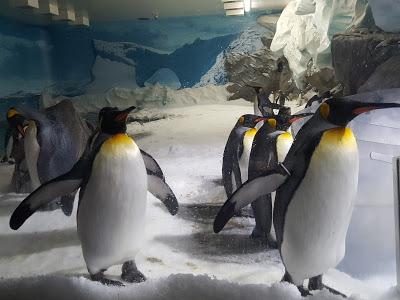 Sea world closes at 5pm so its another early night. Most attractions and shops there closes early so there's nothing much to do in the evening. Its good actually as we can have more rest throughout the trip.
Dinner was cooked in the apartment again. This time, we had spaghetti with a whole chicken bought from the supermarket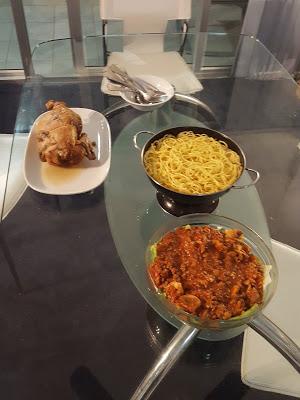 Some tips on the whale watching cruise and the theme park tickets
Before the trip, I already pre-purchased the tickets for the attractions. Whale watching cruise is quite expensive in Gold coast costing $99 per person. I bought it at $44 per person through Groupon Australia. For sea world, I bought a 3 park pass from https://www.experienceoz.com.au/en/. This site has many discounted tickets for attractions in Australia and New Zealand. Do check it out if you're going to any of these countries.
Continuing on day 3, we went to harbour town and movie world plus the beachfront night market in the evening. The beachfront night market is only open on Wednesdays and Weekends from 4pm to 9pm.
Harbour town is a popular outlet shopping area with many discounts on big brands such as Adidas, Nike and many more. Its very big, similar to the Johor premium outlet place in Malaysia.
For lunch, we went to this Japanese Ramen shop which sells delicious Ramen. I personally think its better than most Ramen shops in Singapore. Its called Kabachi-Ya and its located very near to harbourtown. The price is reasonable too at just about $10 nett per bowl. I realised all Australia restaurants do not charge GST or service charge so that makes a big difference.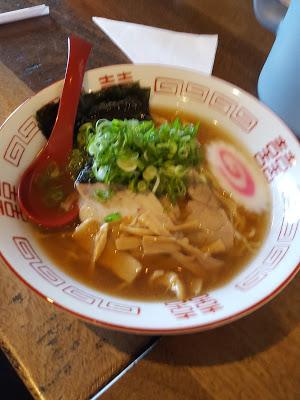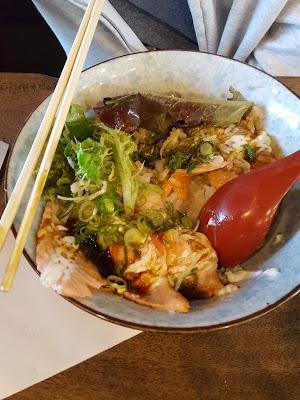 After lunch, its time for movie world. Actually most of the theme parks are probably more for kids and not very big. You probably can finish in half a day. Movie world is quite small as well. I think we were done in about 2 hours plus.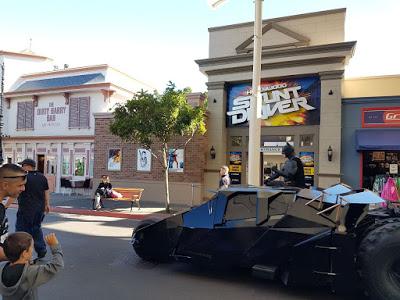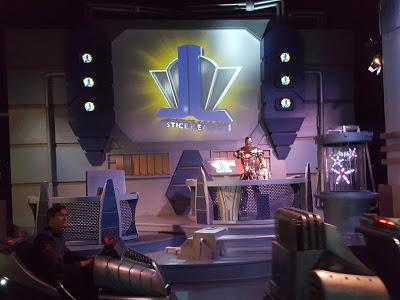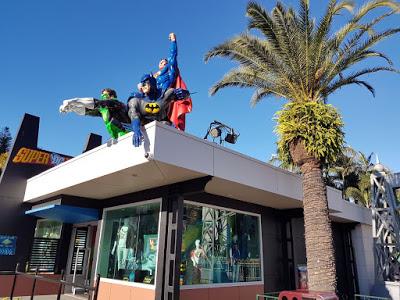 Movie world has many familiar characters we know such as superman, batman, looney toons etc. Its all under the Warner Brothers brand. I took the scooby doo ride which is a indoor roller coaster. It was quite scary as its all in the dark and we plunge down without any warning. I also took the road runner 4D ride which wasn't really exciting. Last year when I went to HK disneyland, there was a similiar Disney 4D ride and it was much better than this.
We were planning to go to the beachfront night markets in the evening but it was too cold to walk. We were there about 8pm. The temperature was probably below 15 degrees and the wind was so strong as its right beside the ocean. In the end, we just bought some Kebabs from the popular Shiraz Moderna. You should give it a try if you're there. Its quite tasty.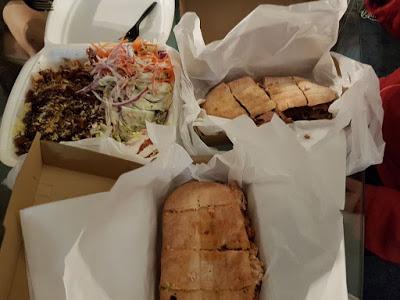 or follow me on my Facebook page and get notified about new posts.