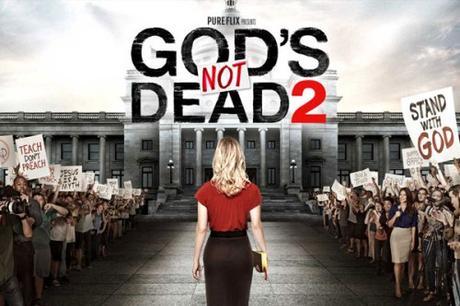 From Hollywood Reporter: The text, "Judged by God," was deemed too incendiary for the Republican National Convention, but billboard companies across the country responded by donating their services.
A controversy over a giant sign that would have advertised the Aug. 16 DVD release of God's Not Dead 2 at the Republican National Convention two weeks ago has earned the movie about $25,000 in donated advertising.
The filmmakers had agreed to pay $64,000 for their sign in Cleveland, but emails from Orange Barrel Media said the text "would not be approved. Too incendiary."
Orange Barrel didn't say where the objection came from, but the sign was supposed to say: "I'd rather stand with God and be judged by the world, than stand with the world and be judged by God."
NOTE: From CNN…"But it was canceled because the company Orange Barrel Media told the movie's distributor Pure Flix that it didn't like the "judged by God" message, calling it "too political" and "way too incendiary," according to a report by The Hollywood Reporter."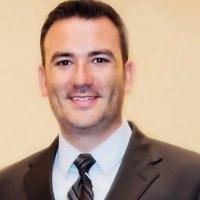 Ike Wingate/LinkedIn photo
After the story of the billboard controversy broke in The Hollywood Reporter, Ike Wingate, the CEO of Wingate Media Group of Nashville, Tenn., offered the filmmakers 20 small indoor signs and an outdoor billboard for free, then asked members of the Independent Billboard Operators Association if others might want to do likewise. About a dozen billboard companies donated space in nine states, including Florida, Arkansas, Virginia and Georgia.
"It was an overwhelming response that I never would have predicted," said Wingate. "I'd guess that would have cost them about $25,000. It's some major coverage they are getting, so that might be conservative." Among the donors are National Outdoor Advertising, Look Advertising, Patriot Outdoor and InterState Outdoor.
God's Not Dead 2 stars Melissa Joan Hart as a teacher under fire for quoting scripture in the classroom.
"As a Christian, I have no problem helping them get their message out, and we strongly believe in freedom of speech and of religion," said Wingate. "Billboards get plenty of bad press, so any time we can be instrumental in getting positive messages out into the community, we're going to do that."
DCG