Hi Huneybees,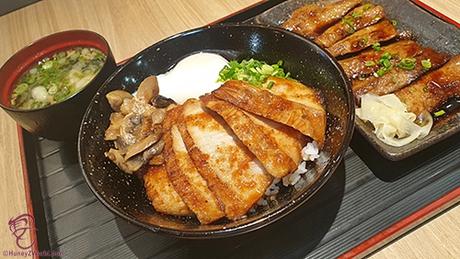 If you are into pork, especially
 Iberico pork
, which is the world's best and healthiest pork, I would highly recommend you try
Gochi-So Shokudo
. Enjoying premium pork doesn't necessarily mean having to splurge on an overpriced menu. We can all experience the original flavor of Iberico pork, enhanced by the use of the finest grade charcoal, coupled with special dipping sauces for a perfect combination at Gochi-So Shokudo!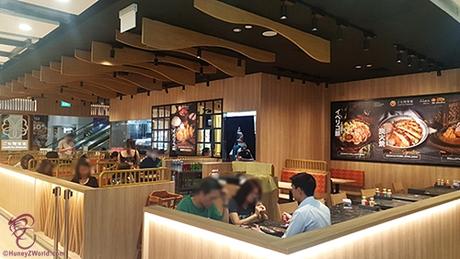 Operates as your daily casual Japanese restaurant specializing in affordable Iberico Pork dishes, 
Gochi-So Shokudo has recently
 announced the launch of its Truffle Fair from 1 November to 14 December 2022, as well as the 
Festive Creations, available from 7 Nov 2022 to 

1 Jan 2023.
Truffle Fair (Available from 1 Nov to 14 Dec 2022)
During the limited offering of the new Truffle Fair, Huneybees can enjoy tantalizing truffle-themed creations of Truffle Cheese Mille Feuille Katsu and Truffle Chestnut Pork Jowl Don.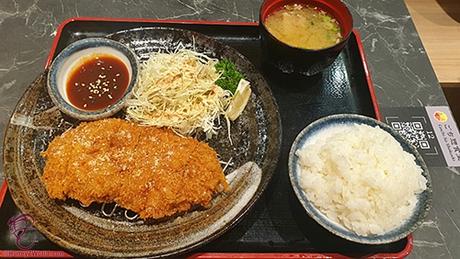 Truffle Cheese Mille Feuille Katsu Set
When the 
Truffle Cheese Mille Feuille Katsu set was served to me
, I could not stop but finished eating the moment I sunk my teeth into those crispy pork katsu as each piece was so inviting, thanks to the great combination of the creamy 
goodness of 
King Oyster & Button mushrooms with cheddar cheese filling that simply oozed out in my mouth while chewing the truffle tasted pork! 
Priced at just SGD18.90++, this 
mouth-watering creation is topped with parmesan cheese and served with a refreshing shredded cabbage salad,
 is definitely a MUST-TRY!!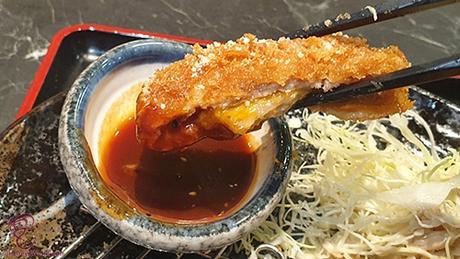 Really enjoyed the slight twist to the traditional flavor of the Tonkatsu with the NEW Truffle Cheese Mille Feuille Katsu.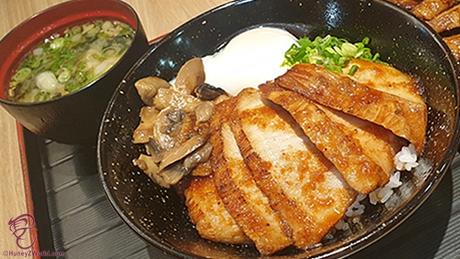 Truffle Chestnut Pork Jowl Don
For Huneybees who prefer to go for something light, you can opt for the
Truffle Chestnut Pork Jowl Don
to savour the comforting and wholesome goodness of premium pork jowl that is lightly grilled over Japanese Binchotan charcoal. The don includes a good portion of delightful mushrooms, onsen tamago, and rice. Priced at
$12.90++
,  I can imagine this being the crowd favorite during its limited launch period!
Festive Creations (Available from 7 Nov 2022 to 

1 Jan 2023

)
Calling all ribs lovers, you can now have the best of east and west at Gochi-So Shokudo with its new Festive Creations!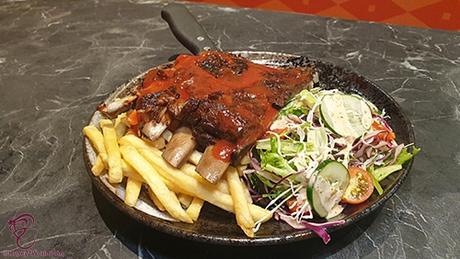 Smoked Iberico BBQ Spare Ribs 
The main star of the Festive Creations is the 
Smoked Iberico BBQ Spare Ribs served with a hearty serving of fries and salads.
Marinated with Japanese soya sauce, sugar, mirin and sake, sous vide, and smoked with beechwood, these
 succulent and juicy ribs definitely 
deserve a Perfect 10 in my opinion with the special dressing that is
 prepared with tomato ketchup, mixed herbs, fresh tomato, BBQ and a secret home-made sauce!
Priced at $23.90++, these perfect finger-licking good BBQ spare ribs are ideal for 2 pax.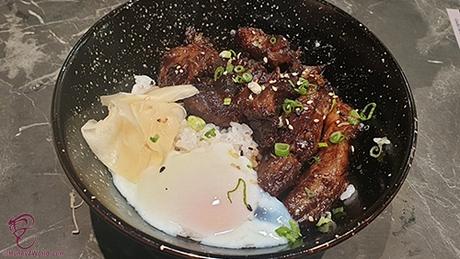 The Smoked Iberico Finger Ribs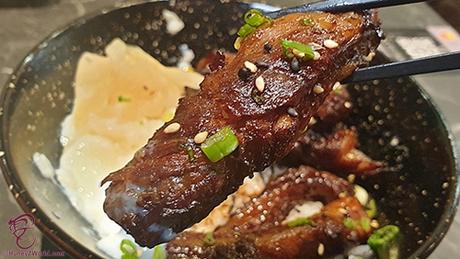 The Smoked Iberico Finger Ribs are tender and flavourful with a smoky, earthy flavor.

For Huneybees who do not want to dirty their fingers, the 
Smoked Iberico Finger Ribs Don
 is just the right dish for you. This great creation is not only an ideal festive dish for those who enjoy having their ribs with rice but more specifically for pork lovers who love the tender, boneless strip of rib chops like me! 
Priced at $12.90++,  
Smoked Iberico Finger Ribs Don is my ideal comfort (pork) food.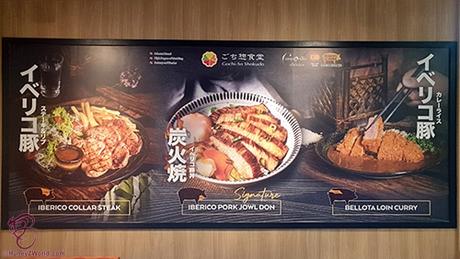 Apart from the new Truffle and Festive-flavoured options, Gochi-So Shokudo will continue to serve dishes on their regular à la carte menu including the signature Iberico Pork Jowl Don ($13.50++) that features thin slices of pork cheeks over a bed of fluffy Japanese pearl rice. Sweet-savoury sauce is drizzled on the pork jowl don to elevate the flavor of the pork.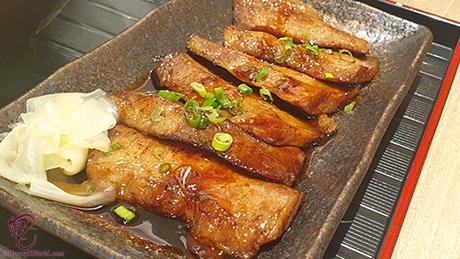 Iberico Secreto (Black Char Siew) - $9.80++ for 6 pieces (available on the regular a la carte menu)Grilled to perfection, it has a succulent texture with a delightful mix of sweet and smoky flavours.
For Huneybees who demand the best, Gochi-So Shokudo also serves Bellota Grade Iberico Pork, which is an even higher quality grade of Iberico Pork. Be sure to try the melt-in-your-mouth Bellota Iberico pork with the Bellota Loin Katsu & Cheese Katsu. The meat is tender and juicier than regular Iberico pork. Fresh Japanese panko breadcrumbs are used to bring out the light and crispy exterior while keeping the meat moist and tender. The dish also features a deep-fried Iberico collar wrapped in cheese. Be sure to dip the pork into the Tonkatsu sauce for an elevated taste.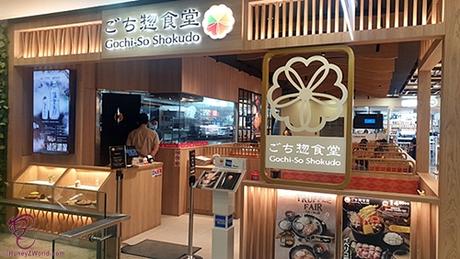 Do you know that Black Iberian pigs are also known as an olive walking tree?  These pigs, whose origin traces back to the New Stone Age, feed naturally on grasses, roots, herbs, and most importantly acorns that explains why Iberico pork is one of the highest-quality pork available worldwide and has a concentration of oleic acids which have a beneficial effect on blood cholesterol levels!
Gochi-So Shokudo imports its pork from Spain and delivers it directly to the outlets.
Do remember to try both the Truffle Fair and the Festive Creations, while they last, at one of the 14 Gochi-So Shokudo outlets islandwide:
Asia Square Tower 2 #02-10
Bedok Mall #01-75
Bukit Panjang Plaza #02-19
Chinatown Point #02-41/42
Hougang 1 #01-23
Jewel Changi Airport  #B1-289
Millenia Walk #02-16
Northpoint (North Wing) #02-27
One Raffles Place #B1-30
Plaza Singapura #B2-50/51
Novena Square 2 #03-72
Tampines 1 #03-K2
The Seletar Mall #01-34/36
Westgate #01-02 
For more information, please visit - 
https://www.facebook.com/gochiso.shokudo/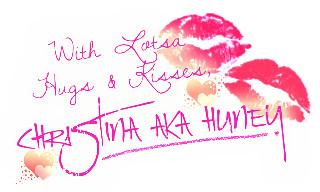 Do follow me on my social media for more daily updates...

Facebook page | 
Twitter | 
Instagra
m
http://www.huneyzworld.com