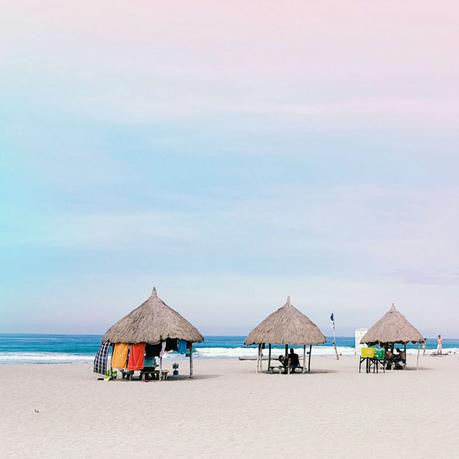 Where will Php3000 (US$60) will take you? I know one. In Crystal Beach Resort in San Narciso, Zambales in the Philippines. And the place is really beautiful and chill.
For an annual trip with my high school friends, we decided to go to Crystal Beach Resort for three reasons: 1) It's affordable; 2) It's only 4-5 hours away from Metro Manila; and 3) It looks beautiful based from the Facebook photos we've seen from other people.
Once we got there, the place did not disappoint! It's beautiful and there are quite a few things to do. First, you can chill and sunbathe on your chic beach towel. You could also read a book on those cool beach chairs with umbrellas around the shore. There are also billiard tables and ping pong (table tennis) that you could rent. Or you could just take a stroll, admire the sky and the beach while taking insta-worthy photos. The last one is free.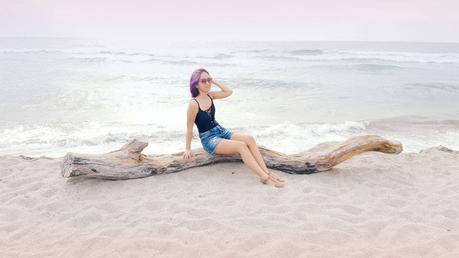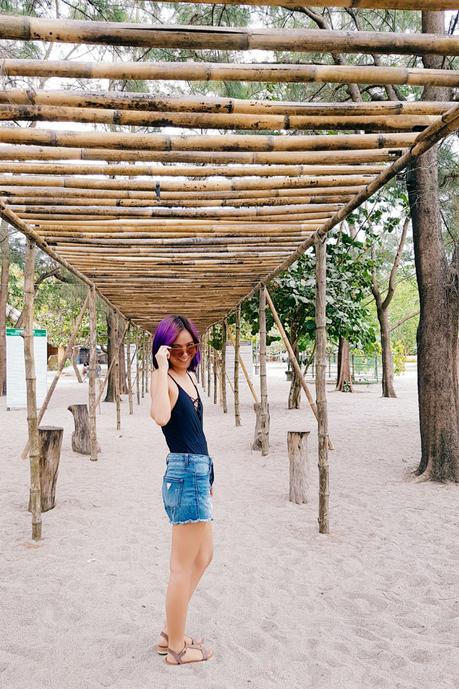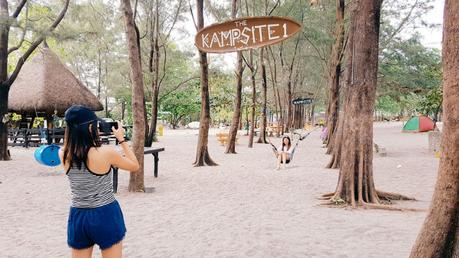 But if you like something more exciting, you can go surfing even if you do not know how. There are instructors and surf boards you can rent for Php200 per hour (around $4). The classes will be one-on-one so no two students will share the same instructor. If you're still afraid, you shouldn't! All surfing students will be lend a yellow rash guard so the lifeguards and other instructors will know if you're one of their students. So get over your fear and try surfing. Don't say no until you tried it.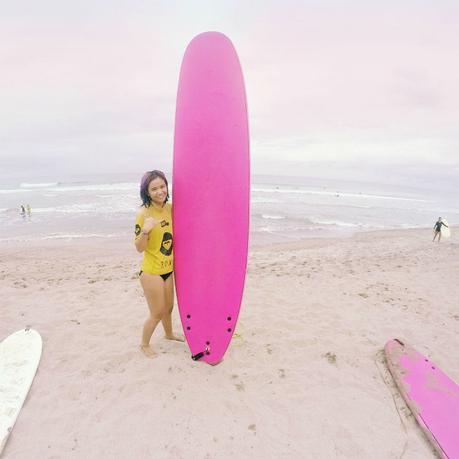 Here's me, a mandatory after-surfing photo. A proof that I really did surf. We would love a video or at least a photo of us actually surfing but the instructor warned us that "marami na nag-alay ng GoPro sa dagat" so we decided to leave my friend's GoPro in the tent. [Translation: "Many offered they GoPros in the beach." It's a Filipino joke how people lost their GoPro. Much funnier if you understood Filipino language.]
If you're not really into surfing, you could still enjoy the beach by swimming and let your face get smacked by the waves. That, or enjoy the sunset view.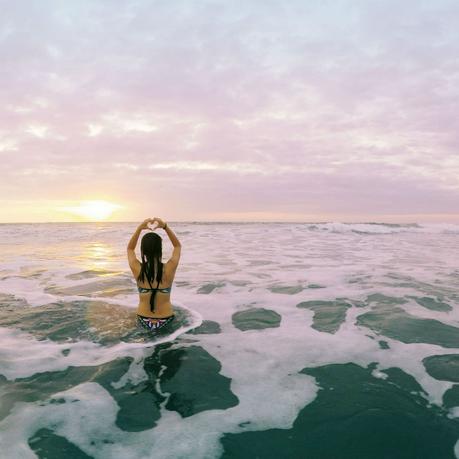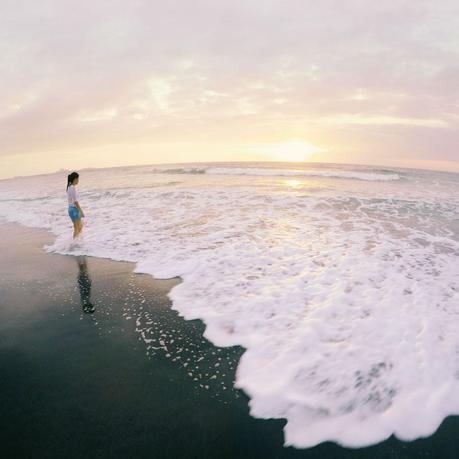 I forgot how much is the day tour in the resort but if you want to stay longer, there are cottages available for rent. Or you could try a glamorous camping called "glamping" like we did. The tent is good for 3 people. It has a bed, towels, electric fan, light, and an electric socket for charging your gadgets. It also comes with a locker but you need to bring your own padlock. The best part, it only cost Php2400 per night (around US$48) which also comes with a free breakfast buffet for three.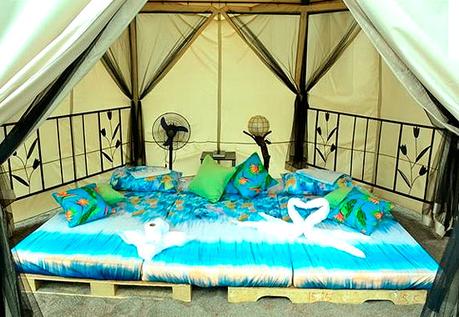 Photo Source: Crystal Beach Resort
But if you like the old-school style of camping, you could also bring your own tent and pay only Php500 per night. Or you could rent a tent in the resort for Php750 per person per night. They are two camp sites in the resort and I highly recommend "Kampsite 2" because it's in front of the beach but the downside, there are too many people camping in it.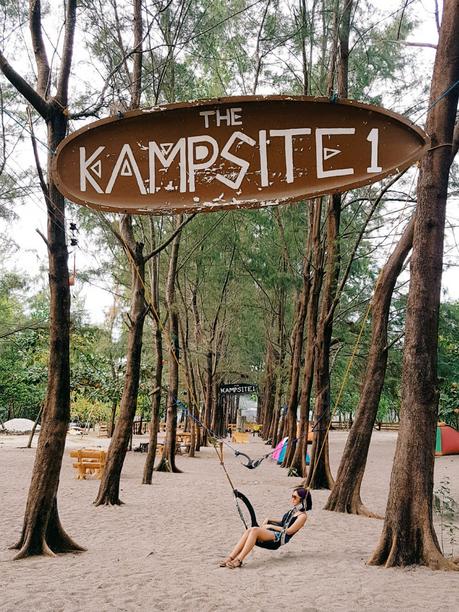 You could also bring your own food and drinks. The resort is not strict about those and as far as I know there weren't corkage fee. But if you're lazy like us, you could just buy food in the resort. The lunch cost Php150 and above but it's good for two people. There were also smoothies and ice cream. Although the drinks are a bit pricey, a 1.5L coke cost Php80 which normally cost Php45 outside the resort.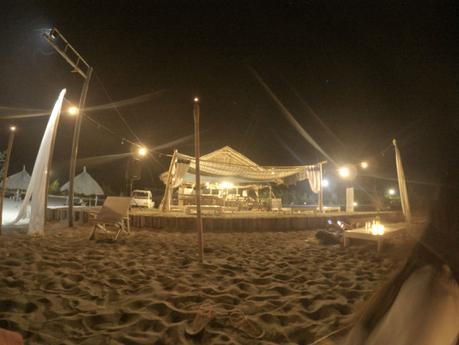 At night, you could eat at the beach. I forgot the place's name but it's the only place where you could eat at night. They serve pizza, pasta and pricey alcoholic beverages. But there's free lemonade in every orders. Also take note, it's strictly no night swimming in Crystal Beach Resort. It's one of the first things the receptionist told us.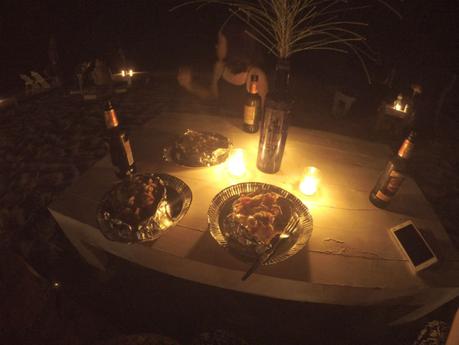 HOW TO GET TO CRYSTAL BEACH RESORT?
First, you must take a bus going to to Iba, Zambales. Victory Liner has a bus route in there and their first trip is 5am. If you missed it, you'll have to wait for 9AM to catch the next trip. Just tell the conductor that you're going to Crystal Beach Resort, the place is very popular so they will tell you when you get there. But the bus will not exactly stop in front of the resort unlike those in San Juan, La Union. Near the bus stop in San Narciso is a tricyle line, just tell them your going to Crystal Beach. The fare is Php15 per person not Php20, just FYI. Travel time from Victory Liner Station in Pasay to San Narciso, Zambales is roughly 4-5 hours. But it depends on the traffic. I suggest get the first ride in Pasay (which has less people than the Cubao station) to avoid the traffic.
TIP: Check in time to Crystal Beach Resort is 2PM but it's better if you book ahead especially on weekends where there are too many people because it's near Metro Manila. We stayed there on Sunday and Monday so there were less people. Although checking in was a bit chaotic because it was Sunday and there were a lot of people checking out and booking day tour.
Do I recommend this place?
I highly recommend Crystal Beach Resort in San Narciso, Zambales for those looking for "budget travel" and some good quality beach time. The place is beautiful, the shared restrooms are clean, there's free WiFi near the reception, and there are many activities so you won't get bored if you're not into surfing. There are also a lot of food. The only thing I hate about this place is that some people are disrespectful to the nature. I've seen people leaving bottles everywhere, and the most annoying is that they treat the beach like one giant ash tray. People just threw their cigarettes wherever they want. So if you go there, please respect the nature!
For more details about Crystal Beach you could go to their website or leave a comment below.