There is no doubt that 2020 was a really rough year, especially for those of us who love to travel. The onset of the coronavirus pandemic created worldwide lockdowns, closed border, and forced most of us to stay close to home. As a result, most of us had to settle for planning and looking forward to future adventures instead.
The arrival of 2021 has brought a glimmer of hope and a possible light at the end of the tunnel. As vaccines start to become more readily available, there is a chance that we might eventually return to some semblance of normality. We're still a long way off from that happening however, which means that for much of the year ahead we'll likely have to remain somewhat socially distant.
Still, with a little patience and careful planning, there are some adventures to be had while staying within the safety of your personal bubble. With that in mind, here are a few ideas for how to go on some socially-distant adventures in 2021.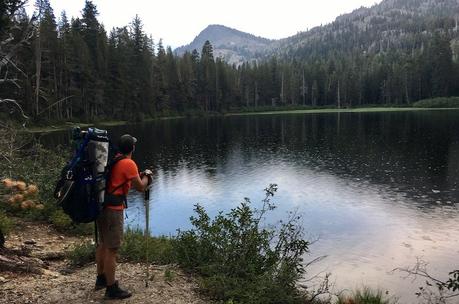 Hit the Trail for a Day Hike or a Backpacking Trip
Last year, not long after the pandemic swept across the globe, many of the world's great hiking trails were closed in an effort to keep people safe and close to home. That isn't the case this year and those same trails now make excellent places to get away and connect with nature for awhile.
Whether traveling solo or hiking with a small group of friends, walking a remote trail is a great way to escape the hustle and bustle of normal life and reconnect with nature. Whether its for a day, a week, or a month, there is nothing quite like getting lost in the wilderness to help us forget about the other challenges in your life. And chances are, no matter where you live, there is a pretty good trail to hike somewhere nearby.
Sleep at a Remote Campsite
Camping remains one of the best ways to not only enjoy an outdoor adventure, but also remain socially distant at the same time. There is nothing quite like pitching your tent near a tranquil mountain lake or in a beautiful alpine meadow. Often times you don't even have to hike very far from the parking lot to discover a truly stunning location. Unlike backpacking, camping is more about finding that place that makes you happy and staying there or awhile.
Avoid busy traditional campsites and stick to locations that are less crowded. Better yet, if you live in the U.S., camp in one of the national forests. Unlike national parks -where you have stay in a designated campsite-most national forests will let you set up you tent anywhere you like. And with more than 188 million acres to choose from, you're sure to find plenty of space for yourself.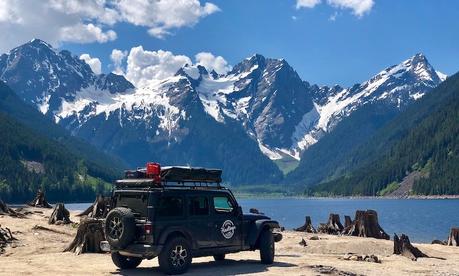 Embark on an Overlanding Excursion
Overlanding has grown in popularity in recent years as more people come terms with the idea of embracing the journey rather than racing towards the destination. A true overlanding excursion will take you off-road and into the backcountry on a vehicular journey that will see you camping under the stars and exploring trails and distant roads.
An overlanding trip does require a vehicle capable of at least light off-roading capabilities. Unlike a more traditional camping trip, this allows you to live out of that vehicle, carrying everything you need with you as wander. That includes bringing some extra amenities-such as a cooler full of fresh food and drinks-and comfortable sleeping accommodations, like a rooftop tent, camping chairs, and modern tech gear. You can even pop in and out of nearby towns to pick up fresh provisions, allowing you to extend the journey as long as you like.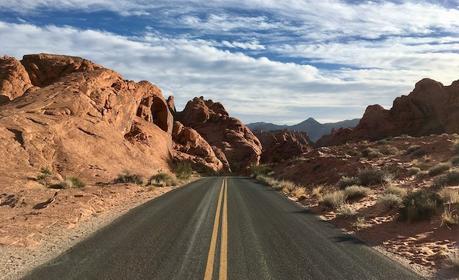 The Classic Road Trip
While in some ways a classic road trip resembles an overlanding excursion, it is also its own unique way to travel as well. A road trip by car is one of the best ways to explore a destination and can combine outdoor actives such as hiking and mountain biking, with visits to museums, theme parks, great restaurants, and any number of other attractions. It also gives you the ability to camp if you like or stay any number of places, including seedy roadside motels or upscale luxury locations.
Some of the best road trips center around visits to America's national parks or touring entire sections of a single country. Options include driving California's Pacific Coast Highway, cruising Italy's Amalfi Coast, or even crossing the Andes on South America's Trans-Andean Highway. Bonus points if you do your road trip by motorcycle.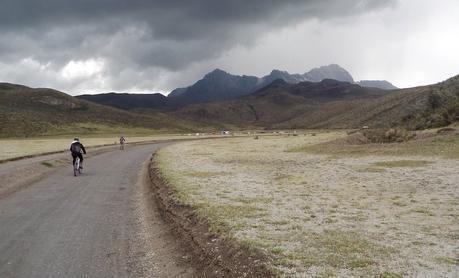 SAMSUNG CAMERA PICTURES
Two-Wheeled Adventures are Just as Enticing
If hiking a trail or spending your days in a motorized vehicle aren't your thing, consider a long-distance bike journey instead. Hit the road-or trail-on your bike and you'll find a smilier sense of freedom and satisfaction, with some incredible possibilities for a cycling adventure that will be physically demanding, yet oh-so satisfying.
If mountain biking is your think, why not ride the entire length of the Great Divide Mountain Bike Route -a 2696-mile (4339-km) trail that follows the Continental Divide from the US-Canadian border in the north to the Mexican border in the south. Other options include New Zealand's epic Mount Taranacki Circuit (77 miles/123 km) and the Alpine Panorama Route (300 miles/483 km) in Switzerland. Better yet, make up your own route as you go, simply by getting on your bike and going for a ride.
Go on a Sailing Adventure
There are few places more socially distant that being out on the ocean. Sailing the high seas has been a source of adventure for decades and it remains so to this day. Granted, you need to have the skills and experience as a sailor to make this type of journey a reality, but if you do know your way around a ship-or have friends who can serve as a crew-it is a fantastic way to get away for awhile.
Whether you're sailing the Caribbean, chartering a yacht in the Mediterranean, or heading to Baja to catch the annual migration of whale sharks, there are always adventures to be found on the ocean. I'd recommend sailing off the coast of Australia and in the South Pacific for a warm, tropical escape. Others might tell you that the cooler oceans of the North Atlantic off the coast of Norway are where it is at. Either way, even in the 21st century, its hard to ignore the siren call o the ocean.
These are just a few ways to have an adventure this year while still staying safe. If you do embark on one of these types of journeys, remember to stay safe, stay distant, wear a mask when its necessary, and avoid large crowds. By adhering to those simple guidelines, it is possible to still explore the world, even in the age of corona.