I always wanted to know about how I could remove the dullness and spots on my face without using the chemical-oriented makeup products. So, I got to know that fruits and natural ingredients are not only good for health but also work as a beauty product for our skin. There are various natural fruits and flower extracts that were used in olden time by people to cure blemishes and all kind of skin diseases. And then gradually we moved on to home remedies which were time consuming and created a lot of mess. Hence we found an alternative in makeup products. Initially, we did not realize that the chemicals used in these products harmed our skin more than curing it.
There are a lot of herbal products also available to get the natural glow back. But it isn't wise to grab all of them and experiment them on you. The reason is that not all organic extracts suits every skin type. Just a tip from my side, especially if you are a beginner never try more than one new product at a time. Above that the organic products are all the more expensive that the non-organic ones.
However, when it comes to your savings you need not to worry about the prices as South-East Asia's various leading beauty products websites Sephora and iBeau.com have got great deals for you. Isn't that good news?  But it should not end like this; you lovely ladies should get more so if you join your shopping with CollectOffers you get additional discount coupon codes and voucher codes.
So let us take a glimpse on what products are beneficial for you and your skin type:
JUST HERBS- Honey Facial Massage Gel
Click to view slideshow.
As the name suggests, the JUST HERBS Honey Facial Massage Gel has got the best ingredients nature has to offer for natural skin. Honey is really good for acne, pores, aging and complexion boast. Honey has got antibacterial properties therefore is very useful for smoothing of skin. It has also got almonds which is rich in Vitamin E and makes the skin grow healthy and flawless. The gel is ideal for oily skin only.
MARIO BADESCO- Chamomile Cleansing Lotion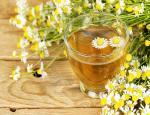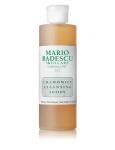 Chamomile cleansing lotion is a mild and soothing lotion ideal for sensitive skin only. It effectively resolves dryness and redness by treating skin with natural chamomile extracts. The chamomile extracts have anti-inflammatory properties which are beneficial for acne prone skin which have inflammation. So does the product offers. It reduces inflammation immediately upon application and the best part is it is alcohol free.
SKIN INC-Vitamin A Serum
Click to view slideshow.
This Serum is designed to keep skin healthy looking, tackling skin dullness and signs of tiredness around the eyes. Vitamin A helps in exfoliation therefore making our skin look smooth and even-toned. No patchiness…!!
BECCA- Backlight Targeted Color Corrector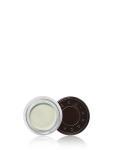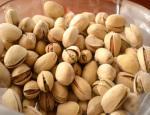 A highly pigmented, targeted cream color corrector that neutralizes discolorations while brightening up the complexion with light-reflecting pearls. The product is available in different varieties Pistachio, Papaya, Violet and Peach. Pistachio: Neutralizes redness. This pistachio-tinted color corrector neutralizes redness to even skin tone.
WILD PRODUCTS- Rosehip & Hibiscus Facial Serum
Click to view slideshow.
This super light and easily absorbed serum is packed with naturally rejuvenating nutrients to enhance radiance, counteract the effects of ageing, and combat the enemies of your skin. The natural ingredient in it balances the pH level of the skin and hydrates it. They remove scars and fine lines. Aside from rose hip and hibiscus, it also contains geranium essential oil which tones the skin and gives a lovely rose-like scent.
SUPERGOOP- AcaiFusion SPF 30 Lip Balm Sheer Butter
Click to view slideshow.
Formulated with superberry and sheer butter it hydrates the lips and protect them from getting chapped. The lip balm comes with a pink tint. It offers sun protection having a SPF 30.
So, why wait ladies?? Hurry up and shop for your product ideal for your skin type.