Using historical imagery from past Street View collections Google has managed to create this amazing option to go back to a certain year or a season and see how a landmark or a place looked back then or even take a look at how building grow from ground up, including the Freedom Tower in New York City or even see how the world recovered from disasters like 2011 earthquake and tsunami in Onagawa, Japan.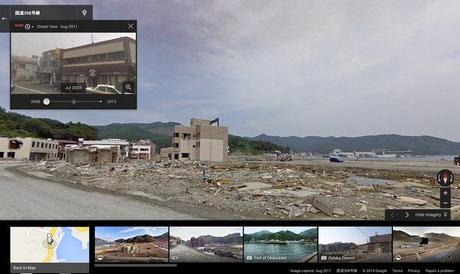 Read Also: Google Street View now Lets You Explore the Taj Mahal
Due to limited Street View imagery, you can only go back as far as 2007, but it'll be more than enough to make you feel like Marty McFly. Be on the look out for a clock icon in the upper left-corner when viewing Street View images, if you see one it means you can go back in time to see the history of that place.
[Via: Go back in time with Street View Google Blog]
(All images, trademarks shown on this post are the property of their respective owners)
Follow @nrjperera - Roshan Jerad Perera