Before I baked this cake, I knew that this gluten-free and dairy-free chocolate cake is going to be really good!
True enough... It is!
I had seen Mich from Piece of Cake, Jasline from Foodie Baker and Veronica from Peng's Kitchen who baked the same recipe and saw that their chocolate cakes are super moist and interestingly delightfully light to eat!
This recipe by Nigella Lawson as published in the book, Nigellissima or here suggests the use of an Italian favorite, olive oil to bake this cake. Instead, I'm using Alfa One brown rice oil here to bake mine.
Why Alfa One brown rice oil? It is a new product of Alfa One... Instinctively, the curious me can't stop telling myself that I have to try it! Unlike olive oil, Alfa One rice bran oil including this new brown rice oil are all neutral tasting with no grassy after-taste and they can remain stable after cooking or baking high temperature due to their high smoke point. 
Whether it is olive oil or Alfa One brown rice oil, I asked myself if the different oil used would make any difference in this chocolate cake as all I know is... This cake is one of the most beautiful chocolate cakes that I had ever baked.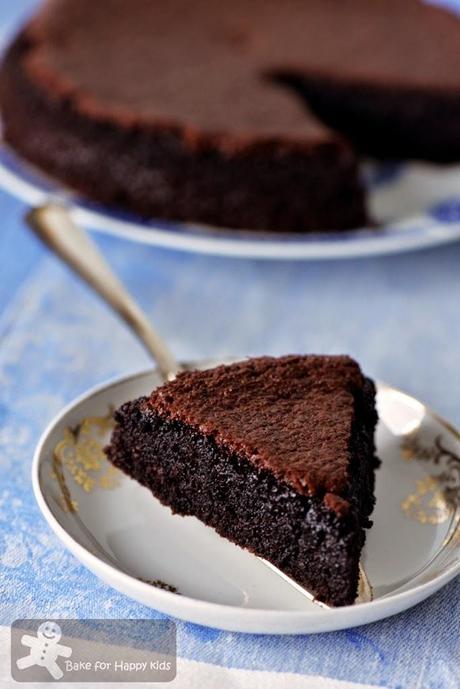 Delightfully moist gluten-free dairy-free flourless chocolate almond cake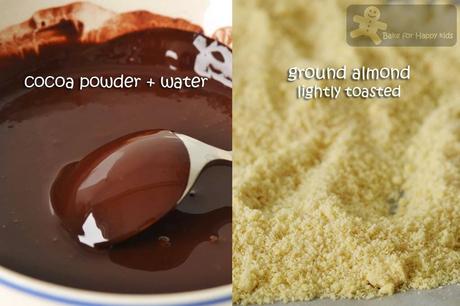 This cake contains no flour and dairy products and is mainly made of these ingredients.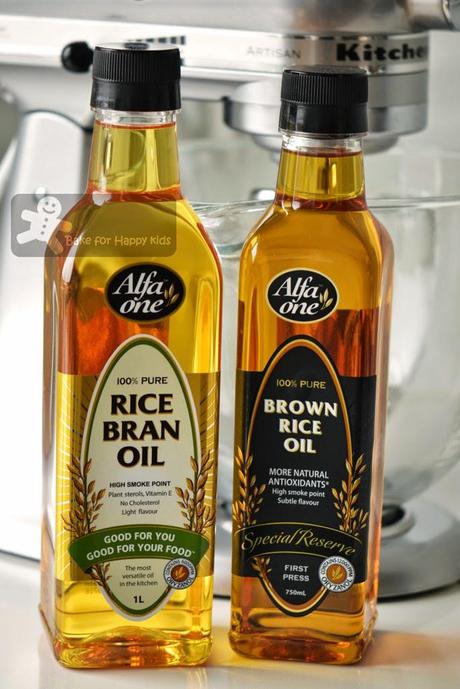 Instead of olive oil (as suggested in the original recipe), I like to bake this cake using Alfa One oil.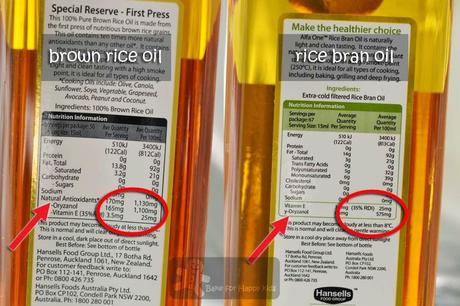 I have decided to use the brown rice oil because (1) it is a new product that I have not tried - Curious! Curious! and (2) it contains twice the amount of antioxidants than the rice bran oil - Sounds wholesome to me!!!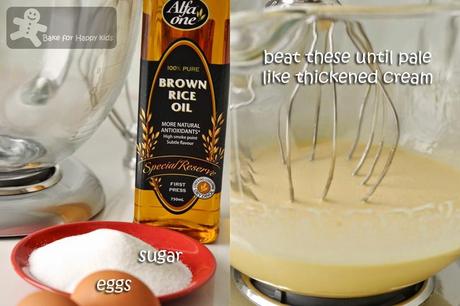 This egg mixture doesn't have to be voluminous and can be a little runny.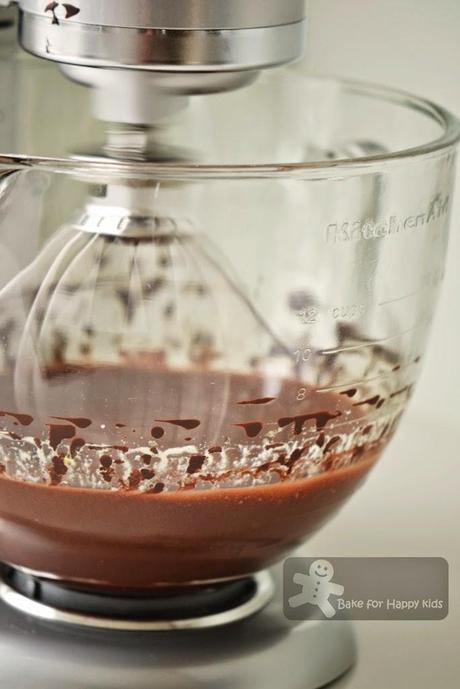 With a reduced speed, beat in the cocoa plus vanilla mixture...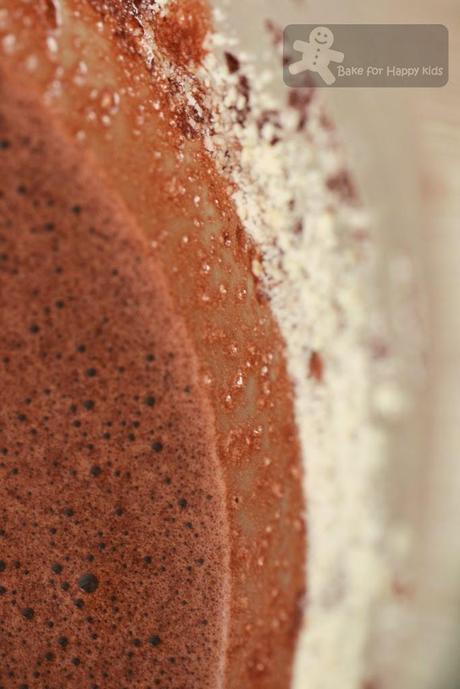 ... and then the ground almond.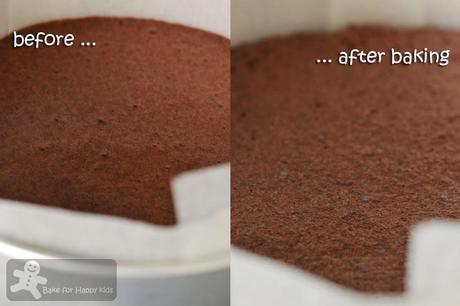 Due to absence of any flour, this cake batter is "watery" and it is best to bake this cake with springform or loose bottom tin for easy removal.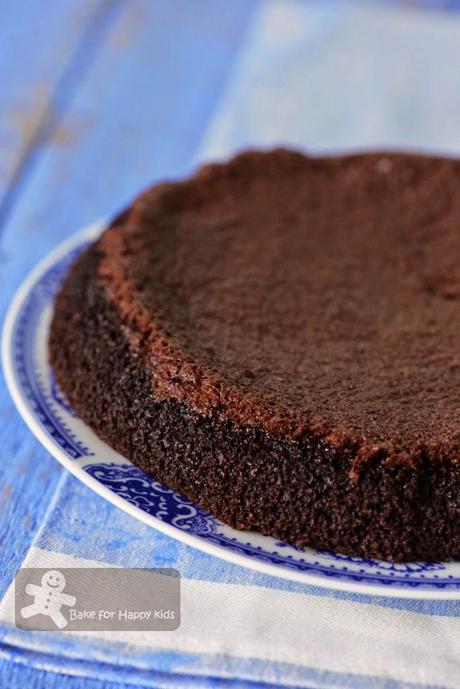 The cake will shrink slightly after cooling and can be quite fragile.
So I have to be very gentle transferring the cake to a serving plate.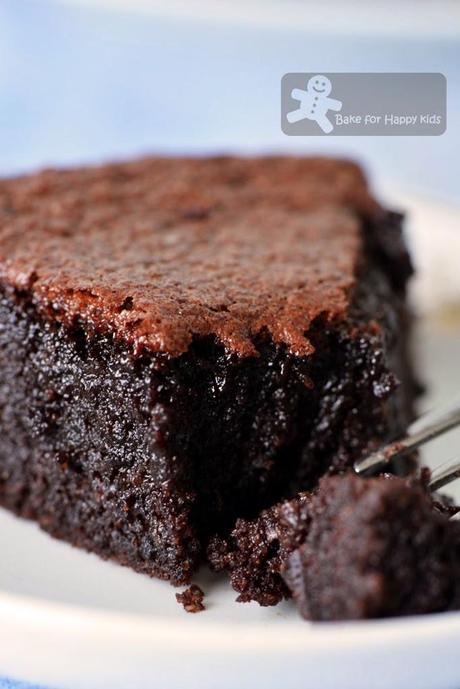 Bellissimo! - meaning lovely in Italian
I can't stop praising this cake while enjoying it :)  
Want to bake this wholesome and awesome cake???Here is the recipe that it mostly adapted from the book, Nigellissima or here
Makes one 18cm round cake (which is 2/3 of the original recipe)
100ml regular olive oil or Alfa One rice bran oil or Alfa One brown rice oil
30g cocoa powder, Dutch processed cocoa powder, preferably Valrhona
80ml boiling water
1 1/3 tsp vanilla extract or 1/2 tsp vanilla paste
100g ground almond, lightly toasted at 160°C fan forced for 7-8 mins
1/4 tsp baking powder
1 pinch of salt
100g caster sugar (reduced from 135g)
2 large eggs, 70g each
Preheat your oven to 170°C or 325ºF or 150°C fan forced. Line the bottom and the side of a 18 cm springform or loose bottom tin with baking paper.
Sift cocoa powder into a heat proof bowl and whisk in the boiling water until the mixture is smooth and a little runny. Whisk in the vanilla extract or paste, then set aside to cool a little.
In another bowl, combine the ground almonds with the baking powder and salt.
Place sugar, oil and eggs into the bowl of an electric freestanding mixer with the paddle or whisk attachment and beat together vigorously for about 3 mins until the mixture turns pale and thickened (as shown in the above picture).
Reduce the mixer speed. While beating, pour in the cocoa mixture and all ground almond mixture. Scrape the ingredients that are stuck on the sides of the mixing bowl and stir them well with a spatula, then pour the dark chocolaty liquid batter into the prepared tin.
Bake for 40 mins or until the sides are set and the very center. The top of the cake will look slightly damp and the cake tester will come up mainly clean but with a few sticky chocolate crumbs clinging to it.
Let it cool in the tin for 10 mins and them transfer to a wire rack to cool completely. Be gentle and careful while transferring the cake from the wire rack onto a serving plate as the cake can be quite fragile when it is still warm. You can eat the cake while it is slightly warm with ice cream or cream. It has a light texture but can be moist like a pudding.
Happy Baking
-----
Have you tried cooking or baking with
Alfa One brown rice oil?
If no, are you curious to try this product?
If yes, do you like have them for free???
For January 2015, Alfa One rice bran oil will be giving prizes to FOUR lucky winners!!! This giveaway is open to Australian residents only!!! Be quick!!! The submission ends on 31st Jan 2015, 11:59 Melbourne, Australia time.
Each set of prize worth more than A$40 and they are:
One 1L Alfa One rice bran oil
One 500ml Alfa One rice bran oil
One 225g Alfa One rice bran oil cooking spray
One 225ml BBQ spray Alfa One rice bran oil
(Butane-free so you have no worries that your spray will cause any fire!)
750ml brown rice Alfa One rice bran oil - a newly launched product at Woolworths
All in a nice hessian bag as shown in the following picture.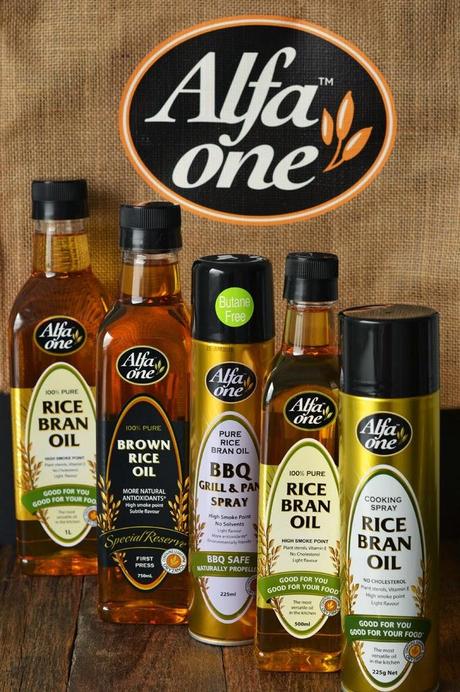 a Rafflecopter giveaway
I would like to make a disclaimer here that I'm not paid by
Alfa One rice bran oil
. I'm always a big fan of this healthful product and was provided with the oils to demonstrate the benefits and goodness in my cooking and baking.
Before ending this post, I have two announcements to make:
1) Yen from Eat your heart out, Diana from Domestic Goddess Wannabe and I from Bake for Happy Kids are organising a Chinese New Year cooking / baking event named Cook and Celebrate: CNY 2015 and it is starting on 1st Feb 2015. Please link your post with us if you are cooking or baking something special for your CNY celebration for the whole of February 2015.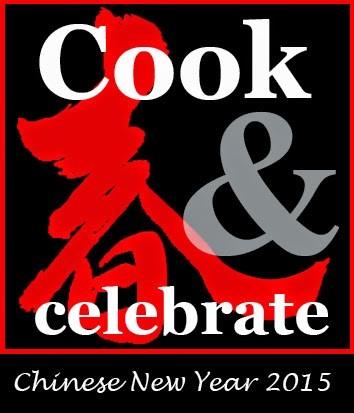 2) Who wants to win US$160???
I'm one of the 16 bloggers who are giving away US$160 cash to one lucky winner for a Chinese New Year Ang Pow Giveaway starting on 2nd Feb 2015. So remember to stay tune for this!