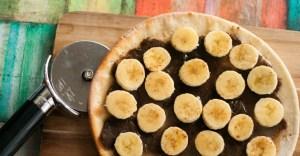 When I was younger I considered myself a bit of a foodie. I loved all the great powerhouse restaurants from New Orleans such as Antoine's, The Court of Two Sisters, Brennan's and of course Commander's Palace. So when I took a quick trip to Las Vegas and found out there was a Commander's Palace in one of the hotels I simply had to go. My then-best friend and I decided to try dinner there, and knowing what I do about Commander's Palace, that it is a Brennan's restaurant, I knew we had to order the Bananas Foster, if for no other reason than to say we had eaten it at a Brennan's establishment. We also ordered the chocolate lava cake under the assumption that since we were both chocoholics that we would be fighting over the cake. Boy were we wrong! That bananas foster was the best dessert we had ever eaten. We we both vying for that dessert and shoving politely offering the other one the chocolate cake.
I do not believe anyone can improve on that quintessential dessert but I do enjoy playing around with the flavors, and that is why I decided to try to make a Bananas Foster Pizza. I wanted to make this a kid friendly dessert so I skipped the alcohol, but I'm sure if you wanted to add it to your adult version, it would be magical, just like the real dessert. I also wanted to keep it gluten free and dairy free for my boys, but I wanted to make it easy to eat. Gluten Free Bananas Foster Pizza was born.  I used Udi's Gluten Free Pizza Crust which is a favorite in our family.
Print
Gluten Free Bananas Foster Pizza featuring Udi's Pizza Crust Author: 
Matthew's Puzzle
Recipe type: 
Dessert
Prep time:  10 mins Cook time:  10 mins Total time:  20 mins Serves: 
8
  Ingredients
2 Udi's Gluten Free Pizza crusts
⅛ cup butter, ghee or Earth Balance dairy free spread (do NOT use coconut oil)
½ cup brown sugar
½ teaspoon cinnamon + additional for garnish
⅛ cup banana liquor (optional and may not be gluten free)
⅛ cup run (optional and may not be gluten free)
2 ripe bananas, sliced into rounds
½ cup powdered sugar
2 tablespoons milk of choice
dash of vanilla
dash of cinnamon
Instructions
Preheat an oven to 375 and pre-bake the Udi's Pizza Crusts.
In a large saute pan melt the butter and sugar over medium heat until the sugar dissolves.
Add the cinnamon and stir.
Add the banana liquor and rum.
Flambe is desired to cook off alcohol if using.
Spead the sugar mixture over the pizza crusts.
Top with sliced bananas
Mix the powdered sugar, milk, vanilla and cinnamon in a small container until a drizzle if formed.
Drizzle the icing mixture over the pizzas and dust with additional cinnamon.
Cut and serve immediately.
WordPress Recipe Plugin by

EasyRecipe
3.1.09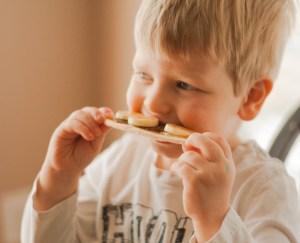 I was provided with samples to help facilitate this review and recipe. All opinions are my own.