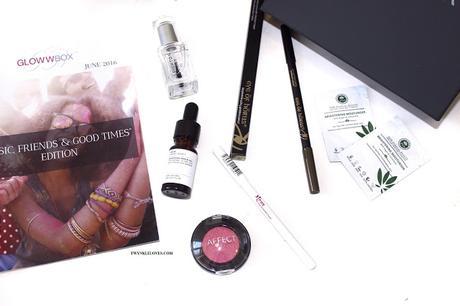 Get your First GlowwBox Free 

here

 with code: 

TLOVES

. 

Happy Wednesday Lovelies. Summer should surely be about music, friends and good times and if you can mix in a few brilliant beauty products that help you glow, then that's a bonus. Sadly because the British weather hasn't been getting the daily memo that it should be summer, we'll just settle for the brilliant beauty products for now and thank goodness for

GlowwBox

.
The June beauty box hosts a load of goodies ready to help our face, eyes and hair shine brighter than the shy sun and here is my review of the products featured this month. Enjoy! TL. Xx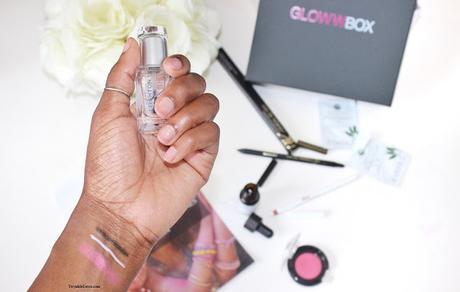 The

Leighton Denny Expert Nails

(in One For All) has to be my favorite of the box. A beautifully packaged clear nail varnish that's quick drying, non-fussy and perfect with just one coat to make all the difference to happy hands.
Thanks to GlowwBox, Evolve is fast becoming a favorite brand of mine. First their Organic Beauty Liquid Crystal Cleanse & Tone and now their

Evolve Nourishing Hair Elixir

. The serum feels divine whilst gliding through my hair and leaves it feeling soft with a lovely light scent. It has a great weightless consistency too, as I generally don't like thick greasy oils for daily application.
The

PHB Ethical Brightening Moisteriser with Argan & Immortelle

is a lovely light moisteriser that easily worked with my current cleansing routine. I love that it's not greasy and easy to apply with only a pea-sized amount. Although I generally don't like scented products for my face, this lightly scented handmade moisteriser gets a smooth pass.
I received the

Affect Cosmetics Colour Attack Foiled Eyeshadow in shade Y0018

and what a pretty pink it is. It glides on so beautifully to the lids and has a gorgeous metallic finish. I love that I can increase it vividness just by adding more of it and it also works well lightly applied as a highlight.
The

2True Cosmetics Easy Glide Kohl Pencil in White

really does what it says on the tin as that is the best way I would describe it. It truely glides on so effortlessly and makes such a stark impact. Although it doesnt work for my everyday look, I love the bright doey-eyed look it gives me when I do want to make a statement.
The

Eye of Horus Goddess Pencil in Serpentine Sultry

is a welcomed addition to my make up collection. I love that is every glide is a beautiful surprise of gold shimmer because the pencil looks so dark. It feels really smooth and light on the skin but best of all it was long lasting, even when it came to cleansing time.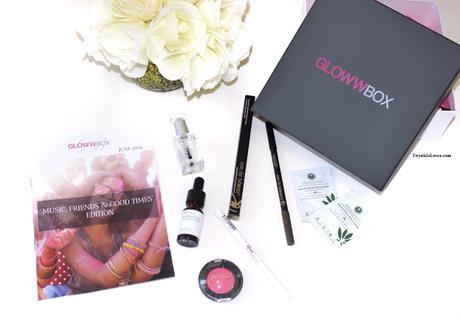 Get your First GlowwBox Free 

here

 with code: 

TLOVES

.


Shop Similar Beauty Products:

Connect With Me: