I've been a horrible beauty blogger. Glo Minerals sent these beautiful eyeshadow crayons to me a while back and I am just now getting a review up. I've mentioned them a few times on Instagram, and they deserve a lot more love than that. They sent me six shades, and I have five of them to review today. Gold Blush, my favorite one, has gone missing. I just had it and put it back for this review. Now it is gone. Anyway, lets get this review started with the shade names and description.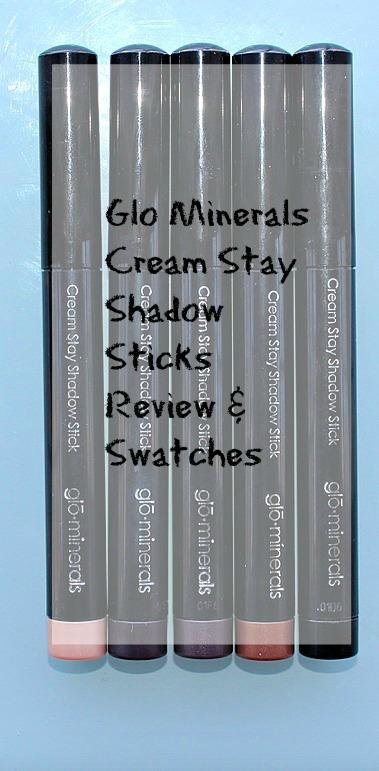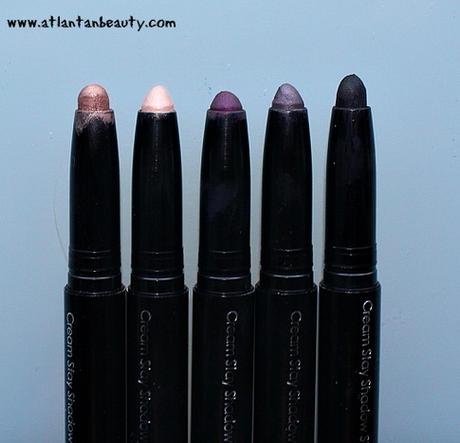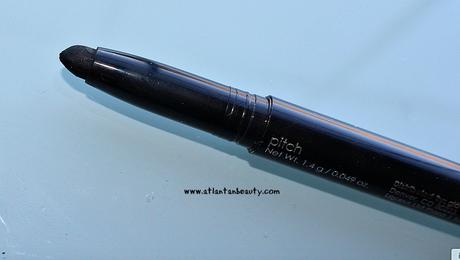 Metro is a shimmery deep plum with a hint of charcoal. It is an interesting color and I have never seen anything quite like it.

Concord is a matte eggplant. 

Beam is a shimmering champagne.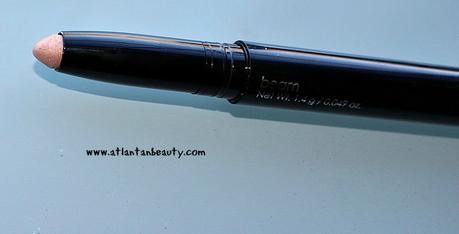 Keepsake is a shimmering bronze.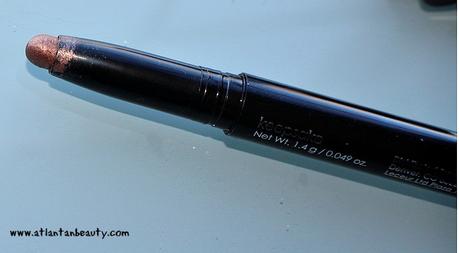 These are incredible. I don't like cream shadows 99% of the time. It is hard to find a happy medium between cream shadows so creamy that they crease and being so dry you can't do anything with it. Glo Minerals has found that happy medium. The ease of application cannot be beat. They are creamy and smooth, but they set quickly. However, they give you enough time to blend and get the shadow to where you want it to be. These have nice pigment, but the color payoff does fade as you blend them. They can be built up with ease, though. The staying power is fantastic and you don't need a primer. At the end of the day, the color is still there and it hasn't creased at all.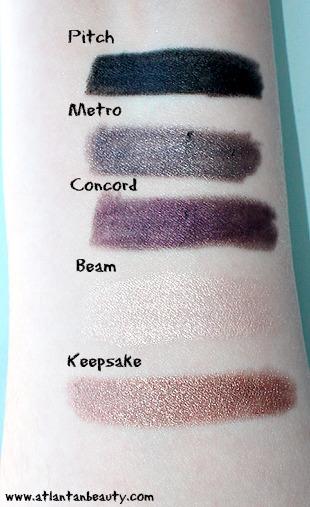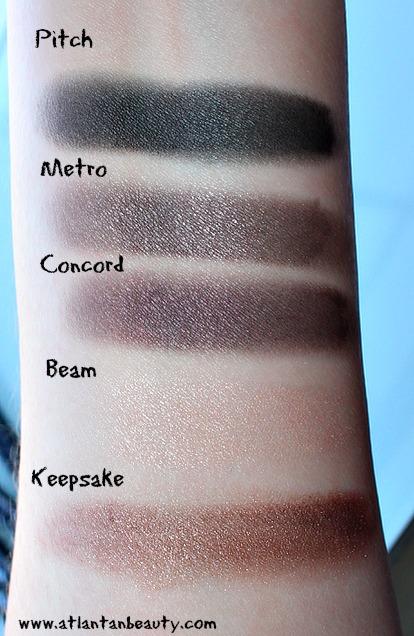 This kind of product is great for an easy, everyday look. I love using Keepsake on the lid and Beam on the inner corners and brow bone. The combination is just enough to look polished and put together, but it still looks natural and effortless. Concord, Pitch, and Metro are great for smudging along the lash line or as eyeshadow bases for a smokey look.
The packaging is pretty standard for these kind of products. These have a high end look, but I would be gentle with them. One of mine has broken in the middle and slides right out of the tube. It isn't a big deal and I can use it without much issue.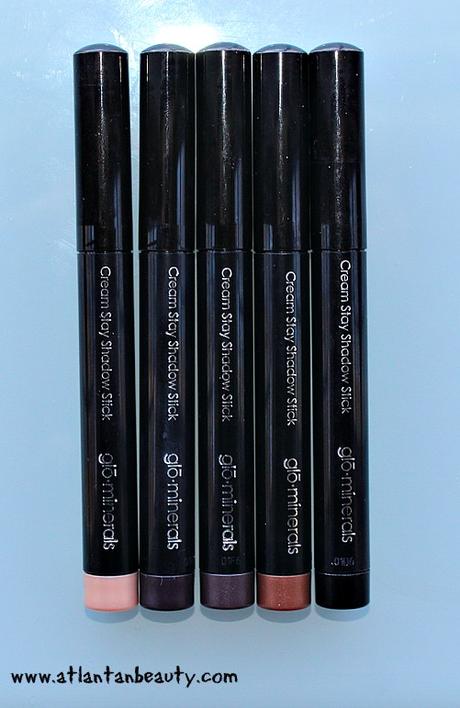 The are $20 a piece and you can find them here. Glo Minerals also has some different sets you can choose from.
If I find Gold Blush, I'll update this post with the swatches.
See you soon!