Glenmorangie Cadboll Estate 15 Years is the standard ex-Bourbon Glenmo aged for 50% longer and made entirely from barley grown on Glenmorangie's Cadboll Estate farm. So really, not exactly like the GO10 except for being an ex-Bourbon spirit. This particular release is batch 2 which was released in 2020 and only available in North America and Mexico. If you're familiar with the original GTR Cadboll don't draw any immediate comparisons, they're quite different whiskies.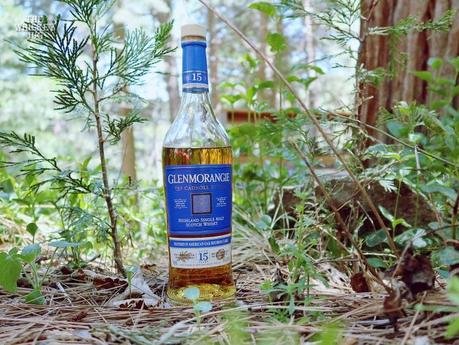 The global travel retail version was a combination of ex-Bourbon and ex-Wine (Muscat and Sémillion) casks and drew its name from the Cadboll cup. A Scottish artifact that combines French and Scottish design aesthetics and themes. I was able to try the NAS GTR version at an SCWC tasting so I'm looking forward to comparing this with my notes on that despite them being so different.
That same tasting, FYI, is where I got the samples of all of the Private Editions we'll be running through soon. It was one of several Glenmo mega-tastings we did as a group which is how I was able to put together a good chunk of this Glenmo mega-vertical we're running through now. So a big thanks to Travis and Michael for making the next couple of weeks possible.
Now, let's get to drinkin', dig into this review and find out if this was a good purchase or not.
---
Glenmorangie Cadboll Estate 15 Years – Details and Tasting Notes
Whiskey Details
Natural Color
Style: Single Malt (Scotch)
Region: Highlands, Scotland
Distiller: Glenmorangie
Mash Bill: 100% Malted Barley
Cask: ex-Bourbon
Age: 15 Years
ABV: 43%
Batch: 2
Glenmorangie Cadboll Estate 15 Years Price: $85
Related Whiskey
Glenmorangie The Original 10 years
X by Glenmorangie
Glenmorangie Nectar D' Or 12 Years
Glenmorangie Lasanta 12 Years
Glenmorangie Quinta Ruban 14 Years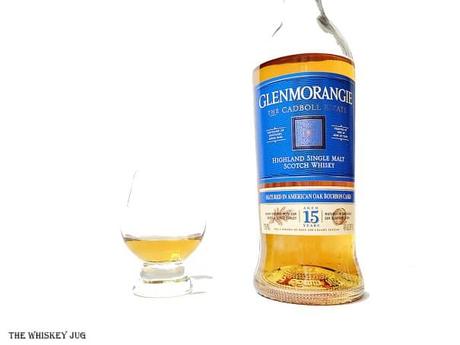 "I'm thrilled to be sharing our first single estate whisky, Glenmorangie The Cadboll Estate. I have personally guided every aspect of this whisky's journey from grain to glass, right here at Glenmorangie. And you can taste the essence of our homeland in every deep and creamy dram." – Dr. Bill, Glenmorangie
Glenmorangie Cadboll Estate 15 Years Tasting Notes
EYE
Light honey
NOSE
Honey, malt, vanilla cake, orchard fruit, banana pudding, caramel, Nilla Wafers and a touch of nuts and nutmeg.
That is one heck of a nice aroma. Warm and inviting, I could sniff it for hours.
PALATE
Vanilla cake, banana pudding, nutmeg, honey graham, dried fruit, roasted nuts, light baking spice, malt and frosting sweetness.
The aroma was nice, but the palate is the STAR. This is quite delicious.
FINISH
Medium -> Banana pudding, honey graham and spice fade evenly.
BALANCE, BODY and FEEL
Great balance, med-full body and a lightly oily warm feel.
---
Glenmorangie Cadboll Estate 15 Years – Overall Thoughts and Score
At the SCWC tasting where we spent some time with the GTR Cadboll I enjoyed it, but it didn't really stick out that much and the wine finish felt a little underwhelming. There wasn't anything super remarkable about it, but it also had nothing inherently wrong with it either. It was decent. Yes the GTR and this 15 yo Cadboll are very different whiskies, but since they share the same name, I feel the need to say I'd pick this over the GTR any day. This is good.
So good, I'm considering picking up another bottle. I don't know how long the Glenmorangie Cadboll Estate 15 Years is going to be around for, it's a Limited Edition that Glenmo doesn't even have listed on their site, so who knows if a batch 3 will be coming. And if it does there's no guarantee it will be this good. But then again, it could be even better…
SCORE: 4/5 (good, definitely recommend ~ B+ | 87-89)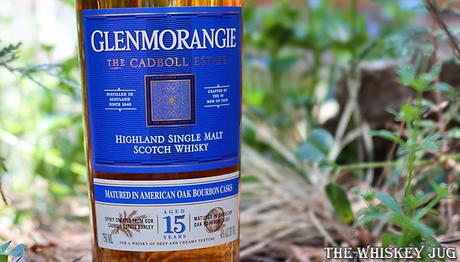 Glenmorangie Cadboll Estate 15 Years Review
$85
Overall
4.1
Nose

(4)

Palate

(4.5)

Finish

(4)

BBF

(4)
Sending
User Review
0

(

0

votes)
Comments Rating
0

(

0

reviews)