Hello everyone,
Subscription boxes have taken the beauty world by storm in the last 2 years. There have been several subscription box services in India now and not everybody has made me feel like they are amazing except for a handful of them. One of them I really like is the GlamEgo Subscription Box which has been around for more than a year now and is quite popular among Indians as the price is really reasonable and affordable for most.A subscription box is generally a specially curated box in which you receive 4- 5 beauty products every month.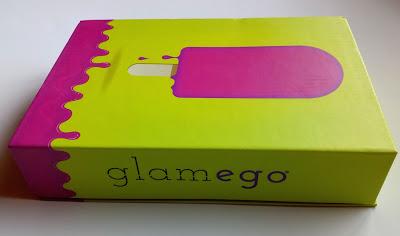 GlamEgo April 2018 Summer Edition Subscription Box Unboxing + Review
The subscription plans that GlamEgo have are as follows: (Shipping is included in the total price)
1 month - Rs.399/- per box
3 months - Rs.349/- per box every month
6 months - Rs.319/- per box every month
12 months - Rs.299/- every month
So in general the more you subscribe, the lesser you pay ☺
Buy the box from here: https://glamego.com/Packaging:The products came in a fluorescent green and pink cardboard box which can come handy for storage in future. There is an ice candy imprinted on it which makes it look quirky and fun.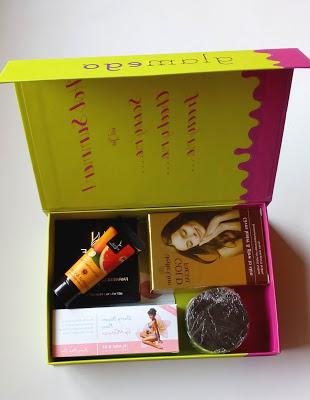 GlamEgo April 2018 Summer Edition Subscription Box Unboxing + Review
The April 2018 Summer Edition box had the following contents:
My Island Kiss Lip Moisturizer in Cherry Blossom Flores
Rs.499/- for 14g product. I have reviewed it on my blog as well do check it HERE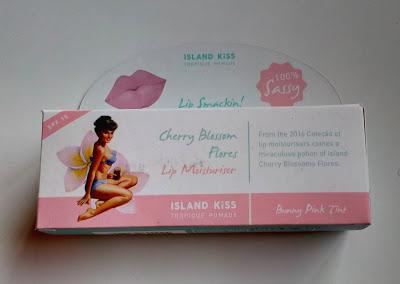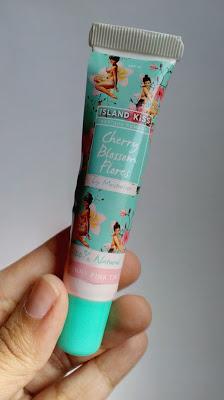 It is  lightly tinted flavored and scented lip moisturizer which is perfect for summers.
TJORI Anti Tan Pack
Rs.525/- for 5g product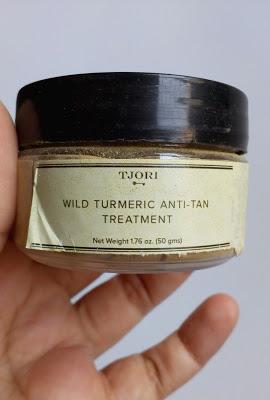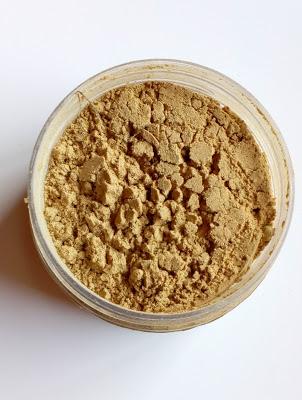 This is a powder based face pack which will target the tanning on the face.
Vedic Line Gold Facial Kit
Rs.350/- for the box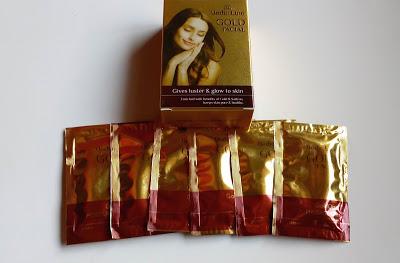 This kit can be used by all skin types and can be used more than once as sachets are quite big.
NELF USA Compact with SPF 18
Rs.350/- for 9g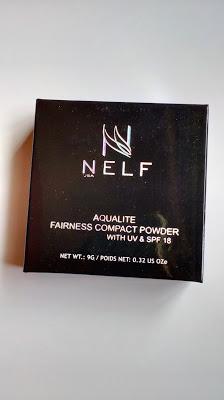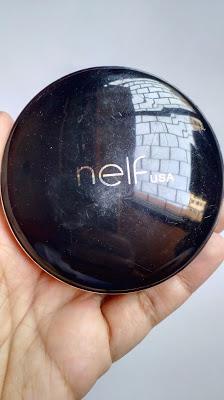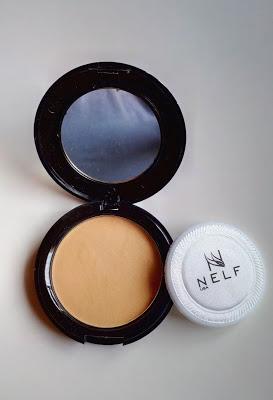 In Summers I never wear foundation unless for a function or party and hence I can see using it quite a lot. I got shade 02 and this should suit most Indian skin types who are in Fair to Medium Range.They do give you a chance to select the shade via email which is good. The body of the compact was scratched but the product inside was intact.
Natural Bath & Body Vital Nourishment Grapefruit and Vitamin C cream
Price: Rs.150/- for 20g
This is a special surprise gift in the box. The cream smells good and is light weight. It suits best for normal to dry skin women.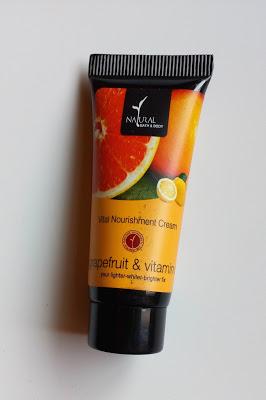 Final thoughts:
So to conclude I would say if you are getting 1800+ worth of products in a Rs.399/- box it is a great ideal. All products have been curated well keeping in mind the month of summer. This was my first time trying their box and I am pleased with what I got. I highly recommend you try the GlamEgo Subscription Service box ☺☺

I have also done a video on the unboxing linked above you can watch it as well ☺

Thank you for reading my blog. Do leave your thoughts in the comments section. Spam comments and comments with links will not be entertained on my blog.
Until next time.. Take care xoxo

P.S: PR Sample** Not sponsored