I hope you are enjoying your day so far, and WOAHO I can't believe that it's already Wednesday.
Um, where does the week go?
I'm excited to share that i've partnered with FBE ( Free Beauty Events ), again, for the month of August to giveaway some goodies to you guys!
For the month of August, the beauty products in the basket include products from Neocell, Revlon, Maybelline, Olay, KISS, Garnier, Nexxus, Hawaiian Tropic, Almay and more!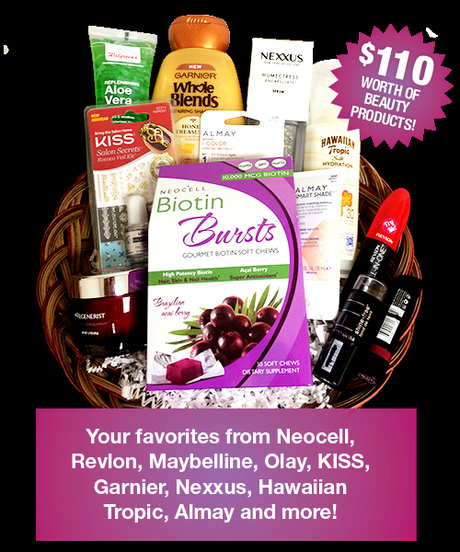 The Free Beauty Event Contest runs from now through 8/31/16, and the winners will be chosen on 9/10/2016 and notified by 9/15/2016.
If you go to the FBE Facebook page here: https://www.facebook.com/pages/Free-Beauty-Events/117088506568, and like them, you can enter into the contest that way.
You can also enter on their website at: http://www.freebeautyevents.com/contest
Good luck, and may the best beauty guru win!