Hey everyone!
Today I'm reviewing one of my favorite lipstick from
Givenchy - Maharani Henna
. I bought it from Medplusbeauty.com at 50% discount. It was my first high-end purchase and I have been loving this shade a lot and have been wearing this almost everyday.
Price : Rs 1700 for 3.5g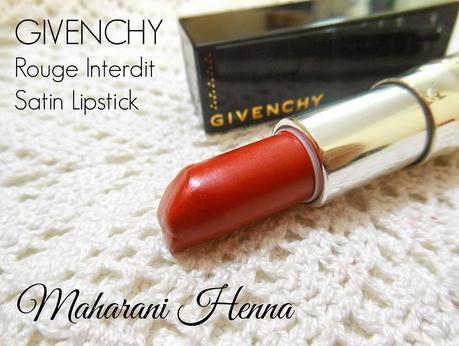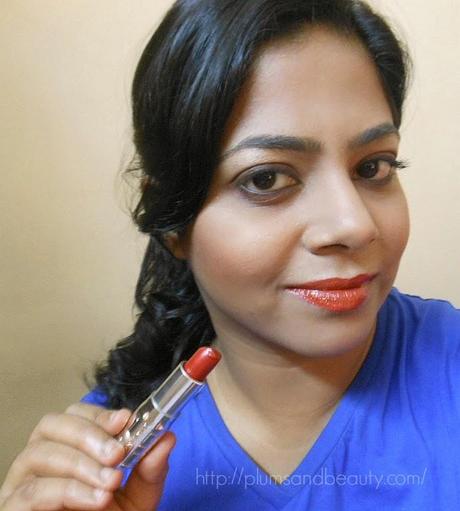 What Givenchy says -
An exceptionally smooth, long-wearing lipstick.




This lipstick adds sexy, light-reflective color to the lips as it nourishes and hydrates with powerful antioxidants.

Rouge Interdit is more than a lipstick, it's a fashion accessory with a designer signature. The black and silver tube is an objet d'art adorned with a ribbon at one end that unlocks the beautiful piece.

Wear anytime, in any circumstance. When applied, it immediately soothes and softens. Its fine, spreadable texture melts over the lips.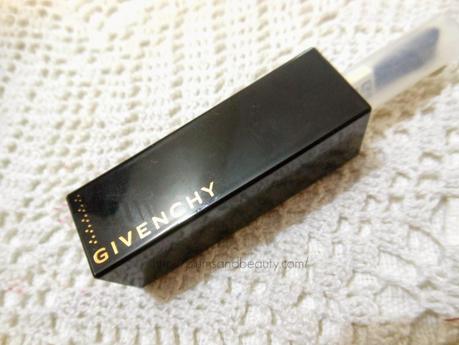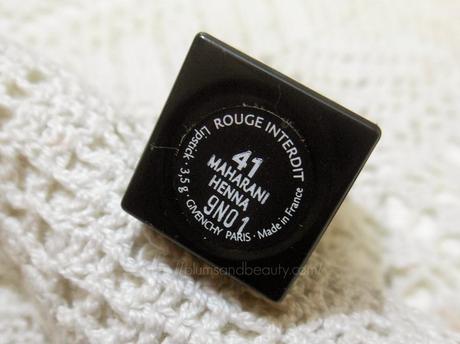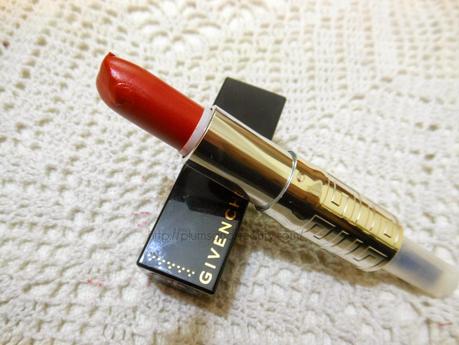 My experience with the product
Givenchy Rouge Interdit Lipsticks
comes in black packaging with 'Givenchy' printed on it in silver letters. The lid extends all the way to the bottom of the tube and is a sleek cubed shape. At the bottom of the lipstick, shade name is mentioned and a black ribbon is attached at the end. The lid shuts tightly with a click and would not come out easily in your handbag.
I find the formula very
hydrating, smooth, sof
t
and
comfortable to wear
. The texture of the lipsticks are very creamy but they are not crumbly soft but smooth enough to glide on lips easily. The lipstick applies evenly and effortlessly - perfect for the go. I also love that it gives the lips a nice sheen and does not accentuate fine lines or create flaky bits. The lipstick is intensely pigmented and a singe swipe gives full coverage to the lips.  
The lasting ability is pretty long - for
7-8
hours and even survives minimal food. 
Maharani Henna (41)
is a
brickish red
shade with
orange undertones
that goes on smoothly with lots of richness in color. It's a toned down red for those who find red colors just too bold for them to pull off.
The color does not stain or bleed outside the lip line. The color is very moisturising and hydrates lips without being over drying.
This shade would go well with green or neutral eyes and you can even pair this with kohl lined eyes and peach blush.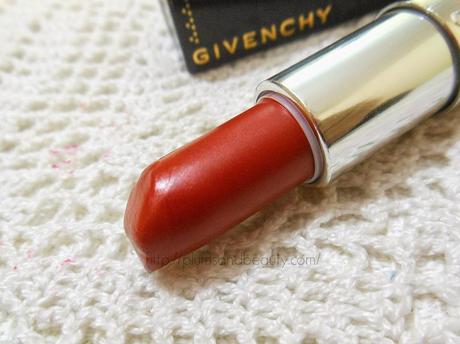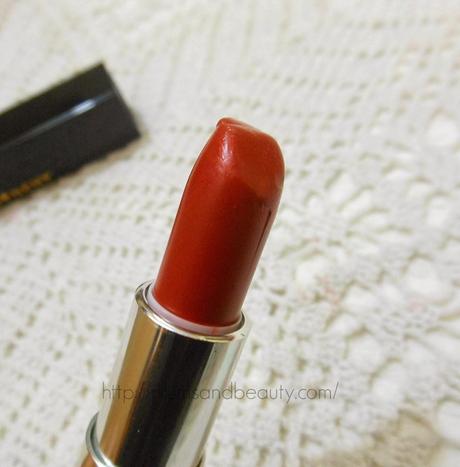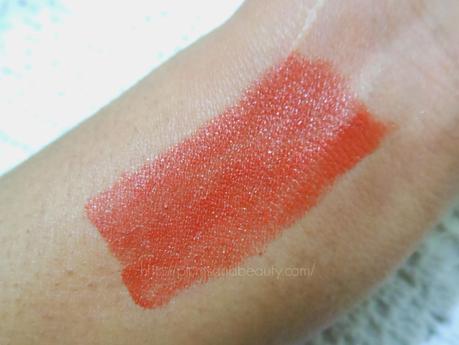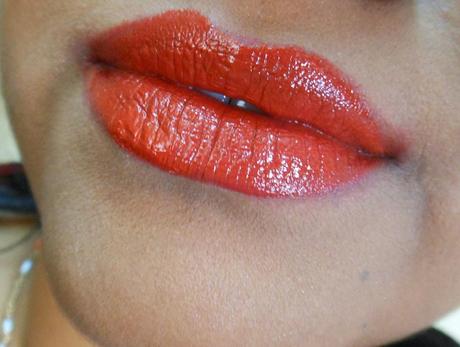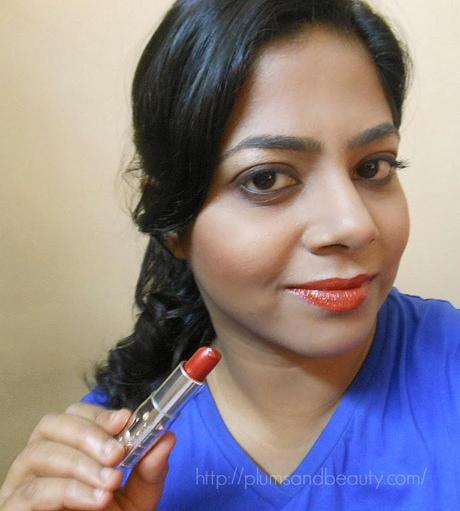 The color would for almost every skintone and if you are afraid of wearing deep reds, do give this a shot!
Highly Recommended!
Rating : 5/5