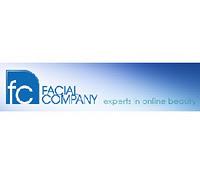 I always purchase my beauty booty through my fellow Queensland comrades at theFacial Company.Ever since I first discovered the Facial Company's online store backin 2009, when I placed my first order, I have become a loyal patron,practically earning prominence as one of the family, hehe!

  

;)) Seriously though, you are made to feel importantand valued when you shop with them. :)Theexceptionally high quality of customer service is what sets the Facial Company apart from otheronline stores, as the courteous staff (who, btware on our wave length) are dedicated to providing a personalised shoppingexperience like no other. Over theyears, thanks to the helpful advice from Darren and his friendly, professionalsales team, I have managed to tweak my skin care routine perfectly and it suitsme to a tee.;;)



I just adore the generous samples that I receive with each andevery order, personally hand selected to compliment my skin type, alwaystantalising my temptations with something new and different that I wouldn'thave thought to try otherwise.Oh, and onecan't forget the candy, om, nom, nom,the indulging sweet treat is always willinglyanticipated.(

shhh

:-$

tsk tsk

[-X)But, honestly what has really standsout, is that some how, some way, the FacialCompany always manages to get my orders to me the very next day, in lessthan 24 hours and I live in a rural location, meaning mail normally arriveslater rather than sooner, EEK!. :-O So,these guys really must work their magic with the postal fairies to get my ordersto me faster than ever. (*)



Are you running out of time and don't know what to get yourloved one this Christmas? :-?Gift buying is never easy, but the Facial Company have made it easyvia a dedicated Christmas2011 tab featuring sections of giftsunder $25, under$50, under$100, over$100 as well as a handy page that features giftsfor him!It's the season to begiving and the Facial Companyhave lots of great bargain buys, stocking fillers and even something specialfor the men in your life.I have beentrawling through these pages of beauty must-haves and pampering treats, orderingup appropriate Christmas goodies that will please everyone I care about. Thisgift idea section is extremely useful and allows me to select the best pressiesthat suit my budget.From affordabletokens to deluxe pleasures, there is sure to be something for everyone! =D>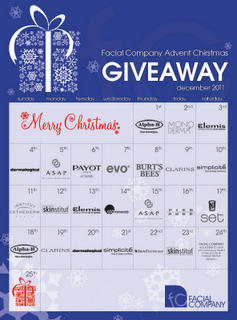 This holiday season, the Facial Company is treatingcustomers like you and me to a bit more excitation by captivating and sparkingour interest during the lead up to Christmas.With their AdvantCalander Gift Giveaway, running right up until the 23rd December,the first 50 online orders daily, of $50 or more, will receive a surprisemystery gift, which changes each day in accordance with the AdventCalendar.These freebies are 'smicky doo', even if I do say so myself,ranging from full sized products, deluxe travel sizes and generous samplepacks.Woo Hoo, I am excited and can'twait to see what I score!\:D/ Every day unveils a new mystery gift! Whoknows what the next day will bring?ILOVE, LOVE, LOVE:xsurprises!This is going to be heaps of fun. <:-P
If your planning to spread the festive cheer with the perfectpresent for everyone on your holiday shopping list and are stuck for gift ideas,then follow me and head to the FacialCompany for inspiration and give the special gift of beauty this Christmas.*-:)Thisis going to sound cliché, but oh, so true, the Facial Company has Christmas allwrapped up!:D

  




All images in this post are generic.