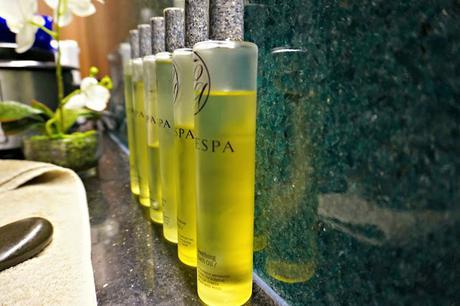 Taking a well needed break isn't just a treat, it is also required to keep us healthy. We spend so much time rushing about, we totally can miss the signs our bodies give us to just stop and relax. Last week I was invited to indulge in a spa day at
The Midland Hotel
in
Manchester
with my friend Jodi. I couldn't wait, a day of body rebalancing was very much on the cards.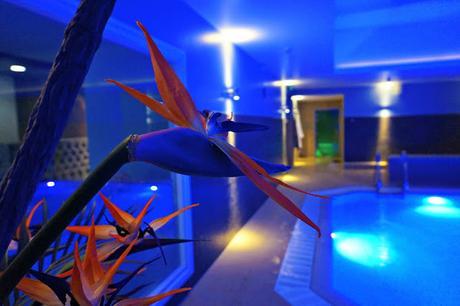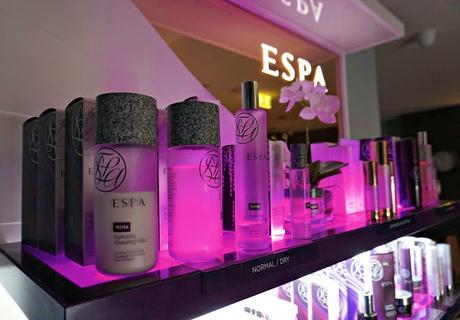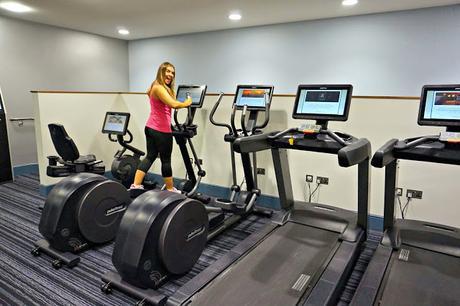 A girls spa day was definitely something I needed and couldn't wait to get there. The Qhotel venue is easy to locate and really set the scene with its grand lobby area. Having actually hosted events and conferences at this venue, I knew it well for its amazing hosting spaces and fantastic hotel rooms.  Even though I knew the venue I'd never actually been to its spa area. 
Heading down the lift to the lower ground floor, we were immediately greeted by the aromas of lavender. Staff were very friendly and got us to fill out all appropriate forms, before we started our day. Both Jodi & I hit the gym first to get a sweat on, and to justify lunch and going out in Manchester that evening. 
After a training session we decided a quick chinwag with one of the speciality teas in the relaxation room was needed. You could try a number of combos depending on your desired goal. Afterwards a dip in the pool and jacuzzi was on the cards. The ambiance of the place was working a charm, I was so chilled it was amazing - I hadn't felt like this in quite a while.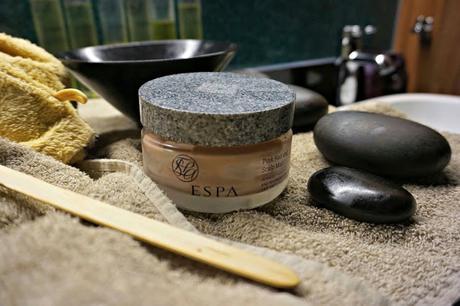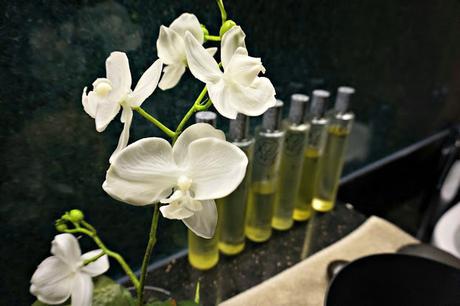 We were both booked in for the Espa Serene Sleep treatment. It was seriously out of this world good. They used restorative oil for the hot stone back massage with marma points. A pro serum for facial drainage with a warm rose quartz crystals, and finally onto an overnight hydration mask and scalp massage to finish. I had a lady called Nicola taking me through my serene sleep. The music and lighting in the room was spot on, ultimately meaning I nearly fell asleep a few times!
The Espa Products //
Cleanse & Tone // Espa Hydrating Cleansing Mask & Hydrating Floral Spafresh
Face Treatment Oils // Overnight Hydration Therapy Mask, Optimal Skin Proserum & Optimal Skin ProMoisturiser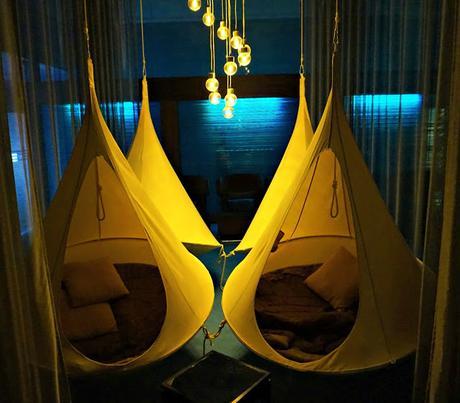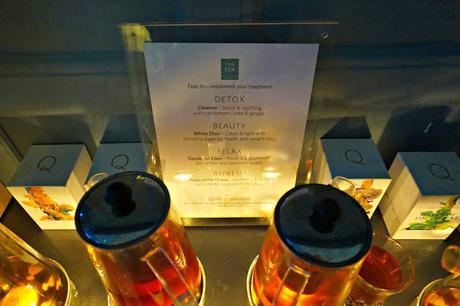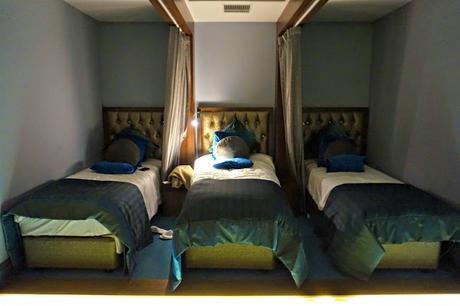 After the treatments both Jodi and I decided to chill out further in the tranquil relaxation room. It only then dawned on me how quiet this place was, obviously considering busy Manchester city was right above us. 
In this room you could have a sleep on one of the beds, relax in one of the hammock pods, or take advantage of the various teas available. There was detox, beauty, relax and refresh, I loved the detox one as it tasted like Christmas in a cup!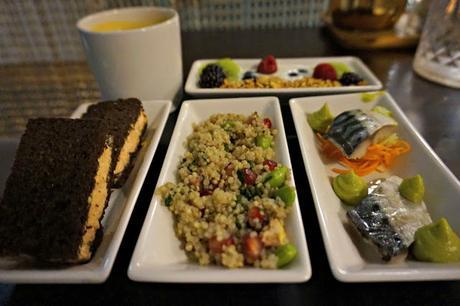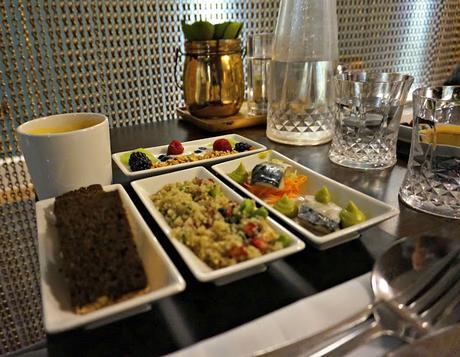 Finally we were off for our lunch in the Spa Café. You had a choice of an afternoon tea, (which did look very tasty after eyeing up other spa goers) or some sort of food platter. Both Jodi and I thought it would be good to have a nice healthy lunch before a spot of shopping in Manchester later. It was wonderful because when our time came to head out to eat, our food was all fresh and waiting for us. Jodi chose the protein lunch option (but gluten free) and I went for the super food lunch. Sort of tapas style with a few nibbles here and there to get your taste buds going. Initially it looked small but it actually wasn't and was perfectly filling. 
After we had our lunch we decided to take one last stroll through the spa, got changed and headed back up to normality. As we were both stopping over that night we headed straight to the hotel... and both proceeded to have a well deserved sleep after our serene sleep treatments! I've been to a few spas before but this one has been my favorite so far and really convenient, unlike many others in the middle of the countryside. 
Treatment prices vary as do the treatments available. However one night spa breaks start from £129, where you will have full use of the private gym, thermal suit, relaxation room and the pool. There is also a robe and slippers ready for your arrival so you can really get yourself into relaxation mode. 


*This spa day was complimentary but all views and opinions are that of my own*