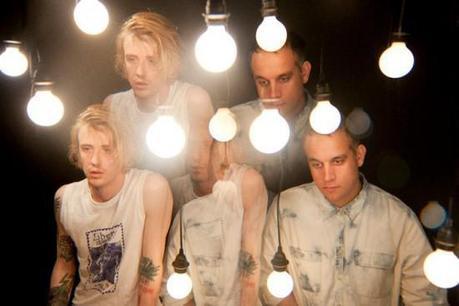 Photo source: Girls
As you might be able to tell, we're back from an extended blog-holiday!  It sure feels good especially with the slew are rocking concerts hitting New York this week.  Girls, Real Estate, and buzzier-than-thou King Krule all hit the same stage on Saturday night, while up-and-comers Field Mouse and Radical Dads stand out as other shows not to miss.
Thanks for checking in on our suggested NYC concerts where we have a simple idea — instead of posting all the concerts going on each night, we choose only one (maybe two) of the best concerts our city has to offer each night of the week.  Now go out and see some live music!

Girls, Real Estate, King Krule @ Terminal 5 (Sold Out // Craigslist)

Keepaway Record Release Show: Keepaway, Lakutis, Big Baby Gandhi, Dracula's Dick, HEEMS (Das Racist DJ Set) @ Glasslands (Tickets)

King Krule @ Mercury Lounge (Sold Out // Craislist)
The Noose of Jah City – King Krule // Buy

Field Mouse, Emperor X, Gracie, Infinity Hotel @ Cake Shop
You Guys Are Gonna Wake Up My Mom – Field Mouse

Radical Dads, Backwords, Shark?, Yanqui @ Camero Gallery
Girls, Real Estate, King Krule @ Terminal 5 (Sold Out // Craigslist)
Alex – Girls // Buy

While there isn't much going on this Sunday, it's the perfect opportunity for you to venture to my hood, Greenpoint, Brooklyn and catch a free performance by Nat Baldwin at Manhattan Inn.  The place is moody and serves some delicious cocktails.