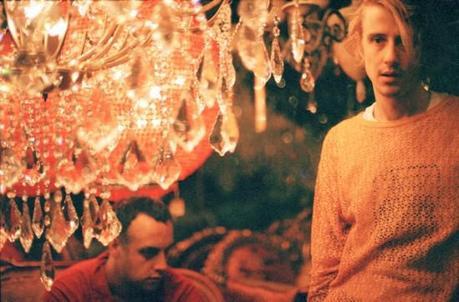 I love San Fran indie band Girls.  I didn't used to.  Their debut album was a tad too raw for my taste, but with their 2010 EP, Broken Dreams Club, and their recently released sophomore LP, Father, Son, Holy Ghost, they've fully captured my heart.
Watch the official music video for their gorgeous song "Honey Bunny".  It's all about girls and cars; I think someone has a Beach Boys obsession?
Buy their new album here.
via GvB