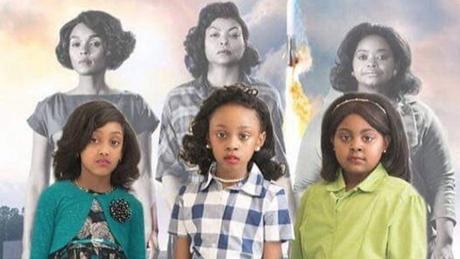 Talk about #BlackGirlMagic
The Hidden Figures movie  has inspired three girls from Milwaukee, WI to dress up as the main characters from the hit movie.
Taking part in a school project for Black History Month, Morgan Coleman, Ambrielle-Baker Rogers and Miah Bell-Olson dressed as Katherine Johnson, Dorothy Vaughan and Mary Jackson, the three black women who inspired the movie Hidden Figures because of their  important roles  in launching NASA astronaut John Glenn into orbit.
One of the girls' mothers explained the concept of the project to The Huffington Post.
"His (teacher Terrance Sims) goal is to create a series of posters that positively affirm the excellence of his students in addition to the other students in the school as well as shine light on the beauty of African-American culture in preparation for Black History Month," the mother said.