ChristianNews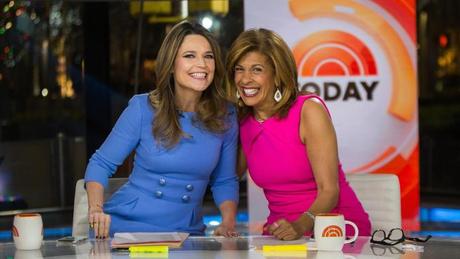 Let's hear it for the girls!
Tuesday morning it was officially announced that Hoda Kotb was replacing Matt Lauer on NBC's Today.  Hoda is joining Savanna Guthrie as the new news co-anchor.
Since the firing of Matt Lauer over sexual harassment allegations, Hoda had been filing in and NBC liked what they saw.
It was also reported that the ratings actually went up with the departure of Lauer.
Hoda told People magazine, in an exclusive interview before Tuesday's announcement that she and Guthrie are like sisters.
(AP Photo/Craig Ruttle)
"When you click with someone, man, woman, it doesn't matter. If it works, it works," Kotb says of their synergy. "We're sort of like sisters, and everybody wants a sister."
Guthrie told People about the morning the ladies had to break the news about Lauer to the world.
"That morning was so hard, but Hoda and I were in it together," Guthrie says. "We are family, and families do go through hard times, and when that happens in good families, you just get closer."