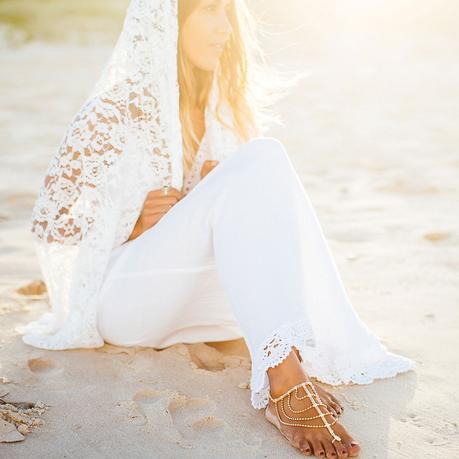 I have been following (a.k.a stalking) today's beautiful biz for a while now. Created in 2012 by Angie Geurs, a former fashion product developer and designer,Forever Soles has gained a cult following in the bridal world, creating drop dead gorgeous handcrafted bridal shoes and accessories for the unique bride.
Based in Byron Bay, Australia, Forever Soles prides itself on offering a unique combination of comfort and charm. Endeavoring to cater for the free-spirited mood of a beach, hinterland or country wedding whilst remaining true to their core belief: A bride's comfort shouldn't be an afterthought.
I wanted to get to know more about the #GIRLBOSS behind the brand, and was over the moon when Angie responded to my request in record time with inspiring answers despite the fact she has a brand spanking new bubba to attend to. Respect. Here is what she had to say...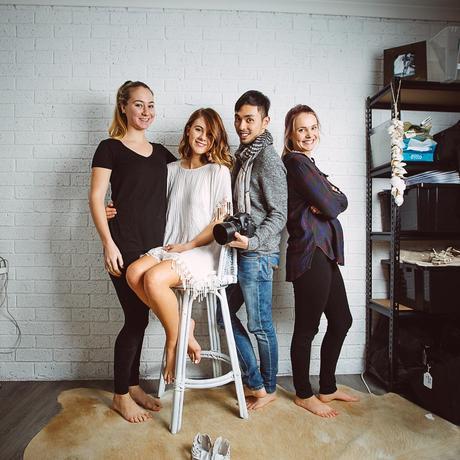 Angie (far right) and her team in the studio.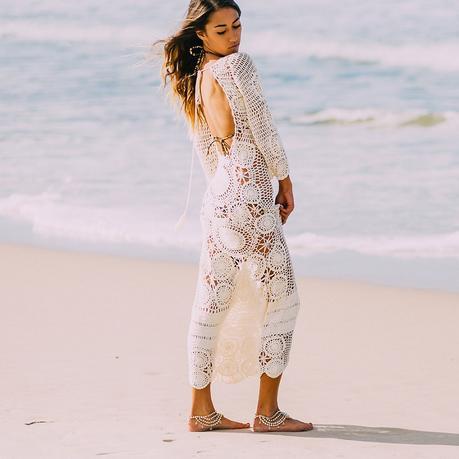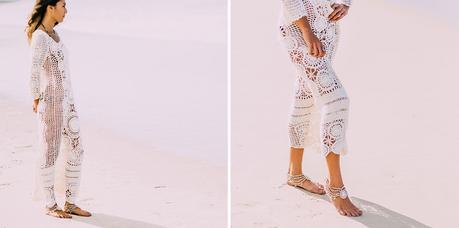 What inspired you start your own business?
When I got married I really struggled to find good wedding shoes. I didn't want delicate satin stilettos when my ceremony was in a rainforest. I wanted to be super comfortable, dance and run around without worrying. I also really wanted to create a business that allowed me to have a family and work from home. This definitely has it challenges at times. I find it hard to switch off, but I feel blessed that I can be so close to my baby and juggle both things at once!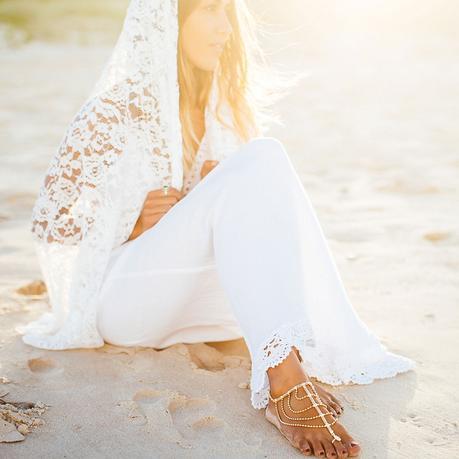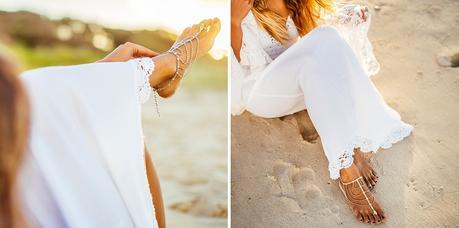 What has been the hardest part about launching your own brand?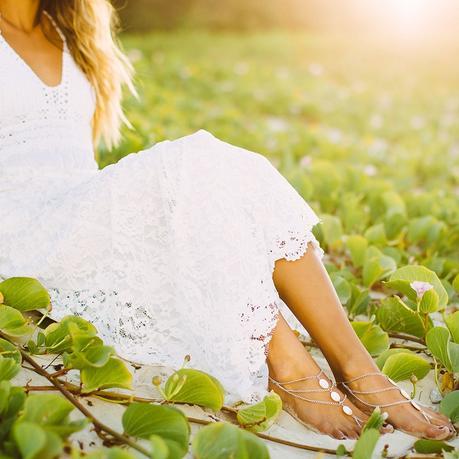 It was hard to leave a well paid full time job to pursue my dream. I felt like I had to take a step backwards to go forwards. (The ' 4 hour work week ' by Timothy Ferris was what began it all). I think it is always hard when you have a little voice of doubt in your head. At the beginning I was very critical of every everything I was doing. It took me so long to post anything on social media or my blog and it was hard to feel confident that people may be interested in what I was creating.
I feel I have come along way because of my customers and followers and all the beautiful feedback I receive. I always try my best to get back to people personally so I can hear the joy, concerns and advice they may have.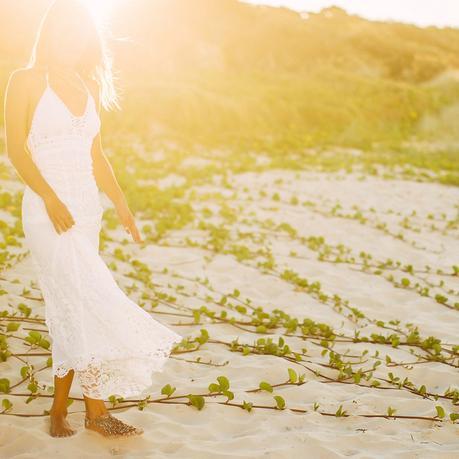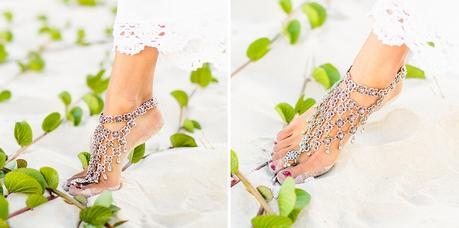 If you could offer one piece of advice to someone wanting to start their own creative business, what would it be?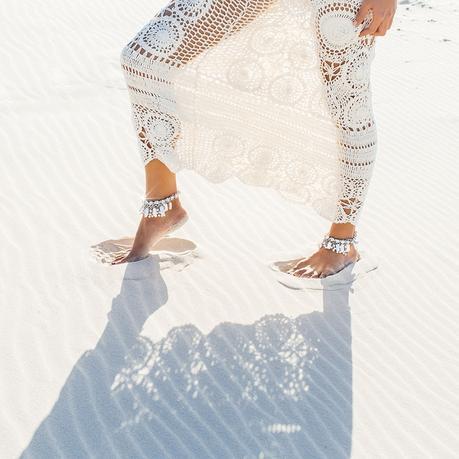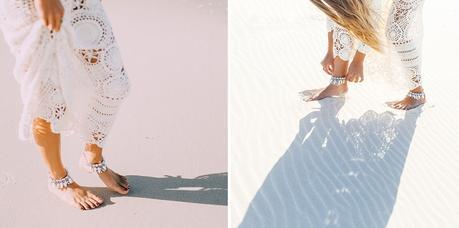 Read heaps of books, blogs and get a clear business plan in your mind. I love being creative, but most of all I am so passionate about business. I love the boring stuff as well as the exciting design stuff. I think you need a good balance of both. I love reading about successful Entrepreneurs and inspiring women. My favourite role model is Marie Forleo. She has educational Youtube clips directed at creating a business and life you love. She provided invaluable advice when I had no one else to ask.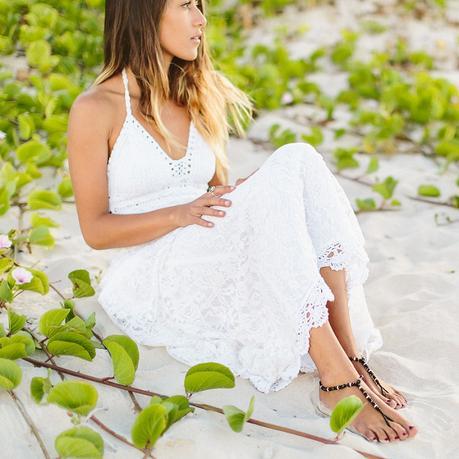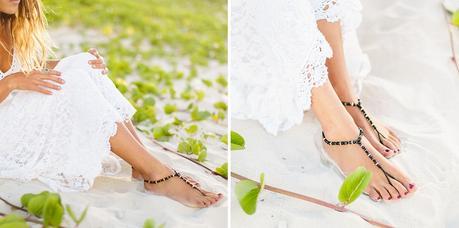 Who/what/where inspires you when creating a new design?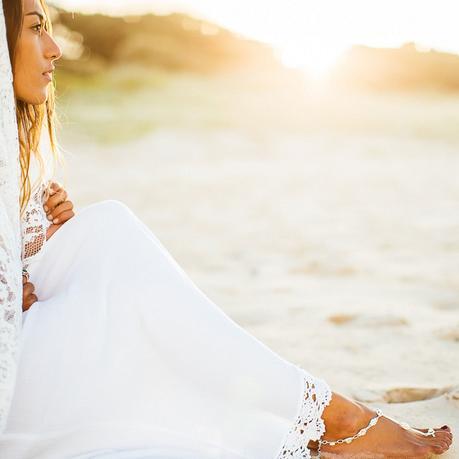 I love researching my fav bridal dress designers with their inspiring beautiful gowns. Grace Loves Lace, Daughters of Simone, Bo & Luca and many more. I also like to think of shoes that can be worn beyond the wedding day. I look at different shapes and styles that aren't necessarily bridal. I want the purchase to be more practical for the bride rather than another expensive wedding cost.
Congrats on your new baby Cali, has she influenced the way you run your business?
Thank you. It is really hard focusing on the business with her around, but I am getting better at it! I really make each hour count when I am in the office now. No time for dilly dallying!

What does a typical day in the life of Angie look like?
Ok, sorry if this is boring! Meet my girlfriend for an early pram walk, home for cup of tea and emails. Feed baby, my 2 assistants and the sitter arrive to help out, pack orders, feed baby, sort stock, work on marketing, research trends. Lunch break with everyone. Feed baby. Bit more work. Clean house. Cook Dinner. Bath Baby. Feed baby again! Hang out with husband. Fall into bed exhausted. Haha Oh and then get up 2-3 times that night to feed the baby.
What is your perfect day off?
Starting the day with a walk with Cali in the pram. Meeting my husband for breakfast. Spending family time together at the beach. Lunch with friends (and wine). Home for bath time with baby. Romantic dinner with my man.
If you could jump on a plane and go anywhere right now where would you go and why?
Hong Kong. I am planning on living there for a while to run my business closer to my suppliers. I also think it is the funnest city and would love to take my husband and Cali.
View the entire range from Angie on her WEBSITE, ETSY STORE or locally in Christchurch at the THE BRIDE SPACE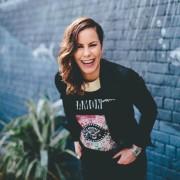 Founder and editor of P&L. Self-proclaimed shoe guru and lover of bogan chic (wtf!) Wife of a butcher, mother of 7 dogs and a cat. Bonkers.