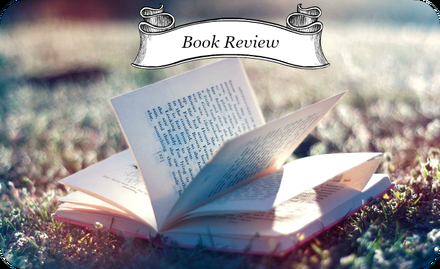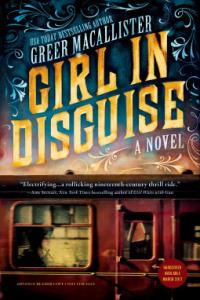 Title: Girl in Disguise
Author: Greer Macallister
Series: N/A
Format: Digital ARC, 308 pages
Publication Details: March 21st 2017 by Sourcebooks Landmark
Genre(s): Historical Fiction; Adventure; Mystery Disclosure? Yep, I received an advanced copy in exchange for an HONEST review!

For the first female Pinkerton detective, respect is hard to come by. Danger, however, is not.
In the tumultuous years of the Civil War, the streets of Chicago offer a woman mostly danger and ruin-unless that woman is Kate Warne, the first female Pinkerton detective and a desperate widow with a knack for manipulation.
Descending into undercover operations, Kate is able to infiltrate the seedy side of the city in ways her fellow detectives can't. She's a seductress, an exotic foreign medium, or a rich train passenger, all depending on the day and the robber, thief, or murderer she's been assigned to nab.
Inspired by the real story of Kate Warne, this spirited novel follows the detective's rise during one of the nation's greatest times of crisis, bringing to life a fiercely independent woman whose forgotten triumphs helped sway the fate of the country.
Review
I didn't know what to expect from Girl in Disguise having not read Macallister's debut novel The Magician's Lie or knowing much about the Pinkertons/ that era of American history to be perfectly honest. However, I do enjoy a good historical yarn now and then as long it's not too bogged down in facts and figures, so I was eager to give it a try.
We first meet Kate Warne – famous for being the first ever female detective – when she is setting out to be just that. She answers an ad in a paper knowing full well that it will be difficult to persuade them that she's the right man for the job, as it were. But of course she does, and so we follow Kate as she begins her training with Allan Pinkerton to learn everything she can about being an undercover operative.
Kate has a bit of a shaky start, including a run-in with colleague Bellamy but after that we watch her go from strength to strength and become more confident and cunning in her abilities.
I really enjoyed Macallister's take on Kate Warne. She could probably come across quite cold and stern to some but because we hear the story from her point of view we know differently, we know it's merely a self-defence tactic which is necessary for her to adopt considering all the things that are stacked against her. The main one of course being that she is a woman in a time where 'respectable' women aren't even supposed to have jobs, never mind this kind of job.
I liked that Girl in Disguise is an action-packed adventure but also uses Kate Warne's story to explore a lot of interesting issues surrounding equality. In a time of female oppression, Kate not only makes ground-breaking steps forward, she is also fiercely aware that other women are so accustomed to inequality that they're often their own worst enemies…
They don't hesitate to hang women down here"

"Could they be so awful?"

"What's awful about it?" she shrugged. "Our crimes are as serious as theirs. Our punishments should be too."

"A miserable sort of equality to hope for."

Even in these terrible circumstances, she looked proud. "If we take the good, we also have to take the bad.We don't get to fetch it up piecemeal."
I think that sort of double-standards still rings true today. There is also the character of Deforest who Kate – whilst working on her tracking skills – discovers he is harbouring a secret that would see him hanged – he's gay. Kate and Deforest's friendship was my favorite in the novel, and I liked how the author captured her initial reaction and how her attitude towards him changed throughout the book. It rang true to the era and didn't take the easy route of making Kate completely ambivalent towards it.
"In some way, I couldn't possibly fathom him, his unnatural interests, his decision to be like he was. But the undertow of his terror, I understood."
Macallister has done a great job in researching the real Kate Warne and building on that with her own version of the detective. Like I said earlier, I'm not a fan of historical fiction when it's all facts and no storytelling but there was definitely a lot of storytelling here, with the facts seamlessly embedded. I thought some of Macallister's descriptions were lovely too, making it a compelling read.
"The woman lay on the carpet as if resting, which I suppose she was, only forever."
My one critique is that first half of the book felt a bit like a montage of events which made the pace nice and fast but I longed for more detail; it sometimes felt like Macallister was trying to fit too much in at once. She could have concentrated on just one or two of Warne's interesting cases rather than an overview of many. This was most definitely improved on in the second half of the book though.
In this novel we see Kate Warne's rise and fall, and the changing attitudes towards her from those around her. It's a fun, rollercoaster of a read, and one which reads as a love letter to plucky women whose actions make the world a better place. Therefore it's bound to be called a great feminist story, but I'd prefer to just call it a great story, Full Stop.

Advertisements