A while back, Gina Lollobridgida, the Italian actress and popular sex symbol of the 1950s and 1960s era announced that she wanted to sell her expensive jewelry collection to donate to the cause of stem cell research.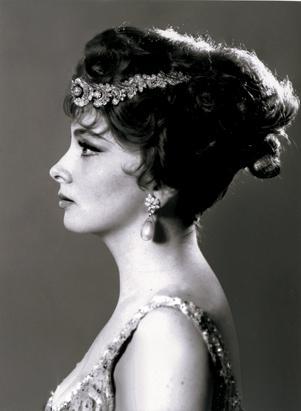 There has always been more to Miss Lollobridgida than just her sultry beauty. She was also a talented photo-journalist and sculptor. Now at age 85, she has decided to dedicate the rest of her career to her sculpting. Claiming that sculptors didn't need all those jewels, she decided to give them to auction to benefit a charity close to her heart. "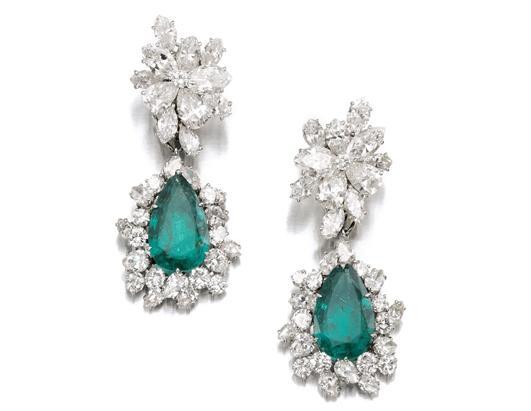 A pair of emerald and diamond pendent ear clips from Bulgari, 1964.
Sotheby's recently sold the pieces in Miss Lollobridgida collection for $4.9 million. Among the items sold were a pair of fabulous diamond and natural pearl earrings. A spokesman for the auction house said that eight bidders vied for the earrings. They fetched 2.3 million from the highest bidder, setting a new auction record for an item of that nature.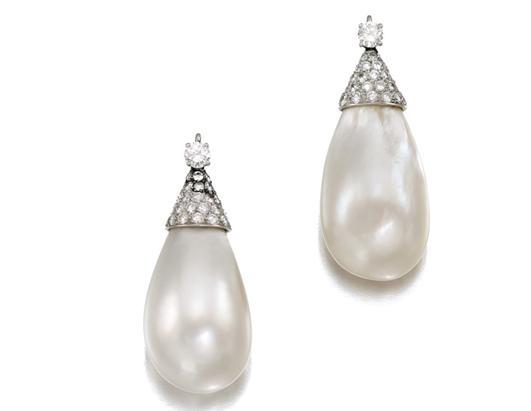 The record-breaking pearls
Also sold was a 74.53 carat fancy yellow diamond that once belonged to Ahmad Shah Qajar, former Shah of Persia. He was the last ruler of the Qajar dynasty. It sold for almost 3 million, or $40,061 per carat, breaking the auction record for price per carat.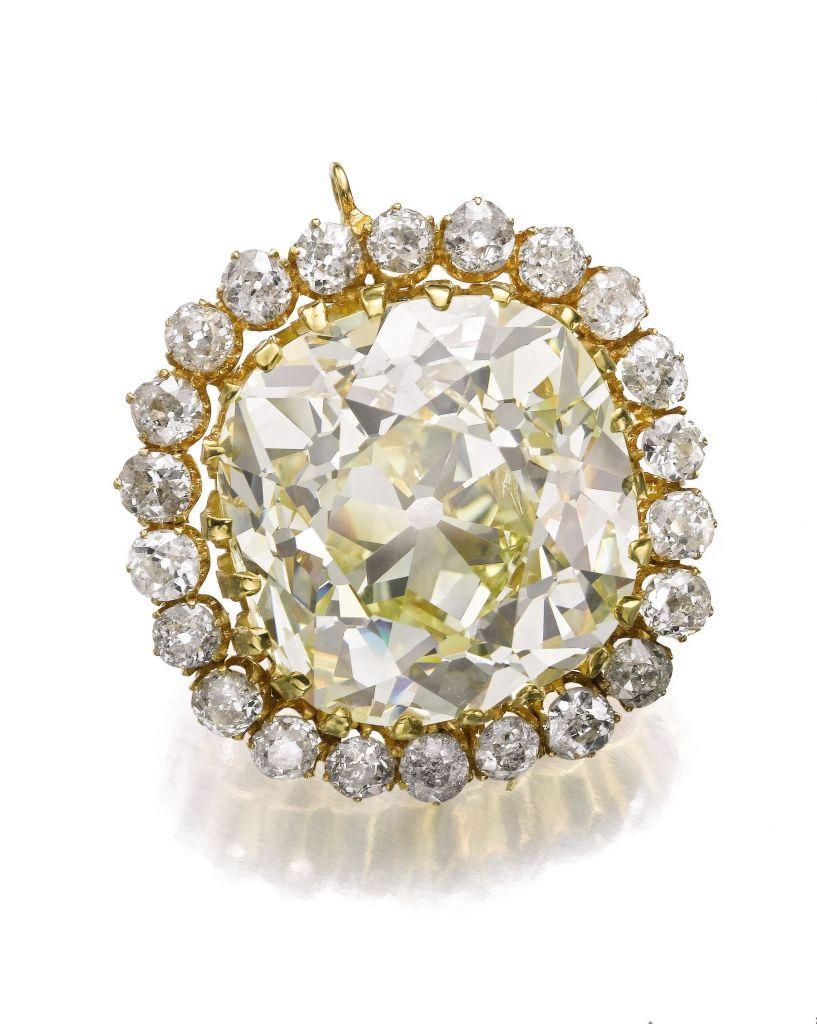 via JCK
The 23 pieces in Miss Lollobridgida's collection were the top draw among hundreds of items sold at Sotheby's last auction. The jewelry included iconic Bulgari pieces from the 1950s and 1960s.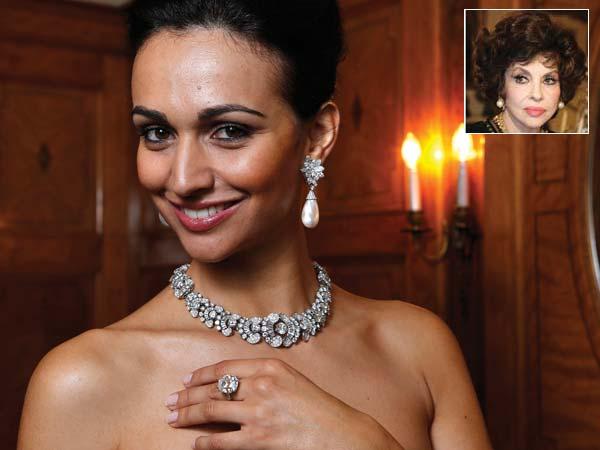 After the sale, Miss Lollobridgida declared, "Jewels are meant to give pleasure, and for many years I had enormous pleasure wearing mine. Selling my jewels to help raise awareness of stem cell therapy, which can cure so many illnesses, seems to me a wonderful use to which to put them."
Miss Lollobridgida can now add philanthropist to her list of accomplishments.