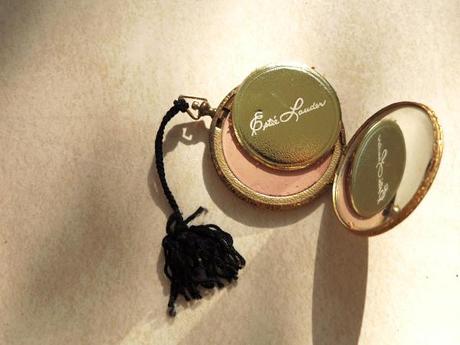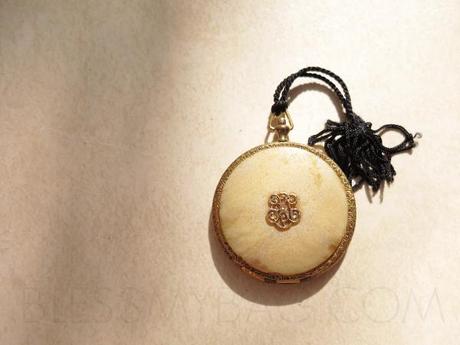 This Estee Lauder one looks more like a blush but I'm not sure if the color shifted because of age.  It opens stopwatch style and has a black tassel which adds a bit of vintage flair.  She most likely acquired this while living in Europe.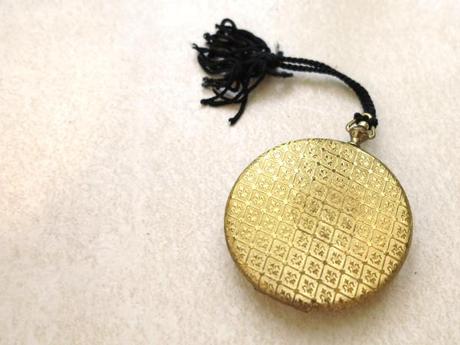 My first name, Julia, was a spin-off from my paternal grandmother's name Julieta.  We shared the same initials, J.A., which delighted her and my being her youngest grandchild at the time led to some welcome spoiling in the best sense of the word.  If I'm not mistaken, everything about the initials on this custom gilded Moon Drops compact are genuine.  Moon Drops is I think was once a niche brand under Revlon…I'm not sure if it still exists today.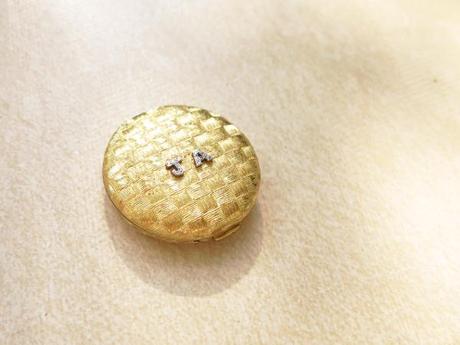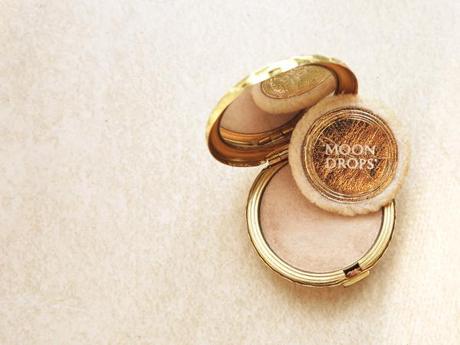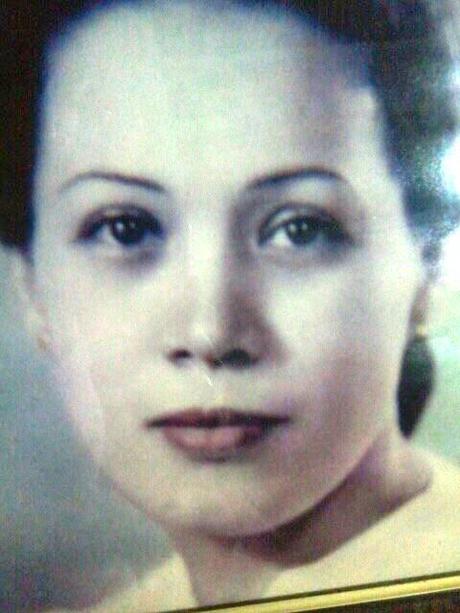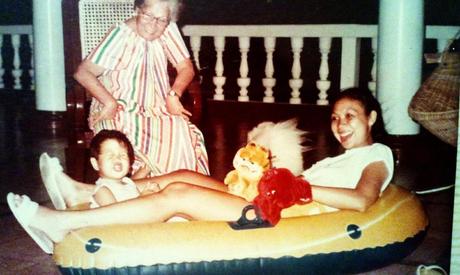 My grandmother, Julieta, was a very strong woman and to tell you the truth sometimes she could be scary (she'd rattle off in Spanish when she'd lose her temper), but she was also lovely, sweet, and affirming throughout most of my childhood. She also helped me to enjoy eating vegetables because she was an excellent cook and natural foodie.  Uh, that's me on the left, I think I was two, I never knew how to look at a camera with flash when I was that age.  I was thinking maybe these heirloom compacts are my key to possibly meeting someone like Lisa Eldridge one day who collects vintage items like these.  Aren't these veritable beauty blasts from the past?