I'm currently sporting bruises upon bruises from the front of stage pit; my 14th Bad Religion gig was as it should be – carnage.
I've been watching these guys for a quarter of a century now, right back as far as their second ever UK Show at Tufnell Park Dome on July 3rd 1991.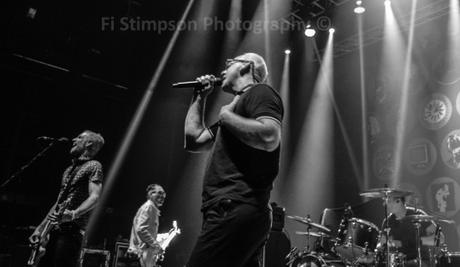 Over the years the line ups have changed and the music has become more sophisticated and multi-faceted, but the essential melodic punk backbone has remained very intact.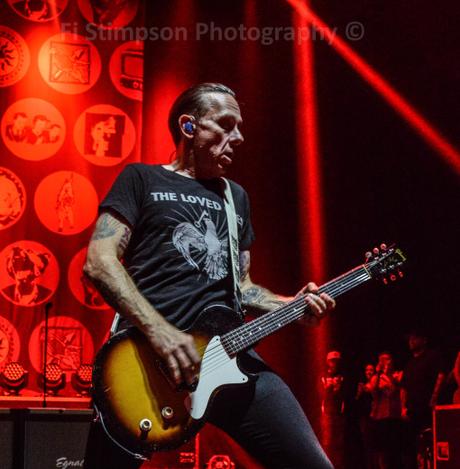 Adhering to a murderous pace, BR smashed out 18 songs in short order with little time for either band, or moshpitters to draw breath. As is the norm, we are presented with a set replete with unexpected ingredients – 7 tracks from the magnificent "Suffer" album, including the bombastic "Delirium of Disorder" and the pertinent "You are the Government" as well as neck breaking versions of "Atomic Garden" and "Modern Man".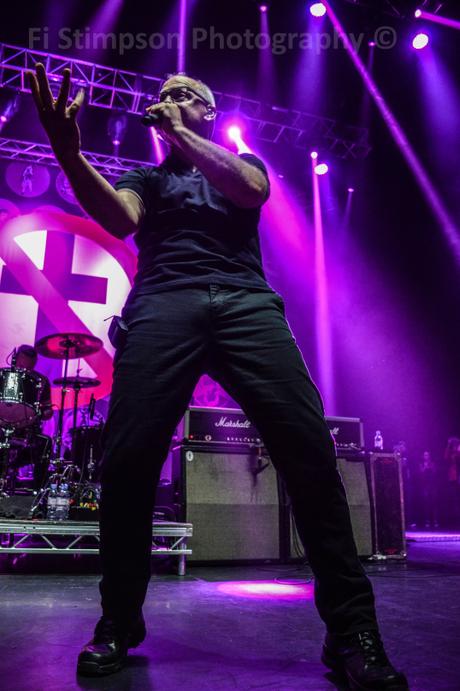 'The Serb' (on 2nd guitar) seemed fueled by Amphetamine flavoured chewing gum as he slashed and burned his way through riff after riff – the wiry cool looking dude is also a marathon runner, and it shows!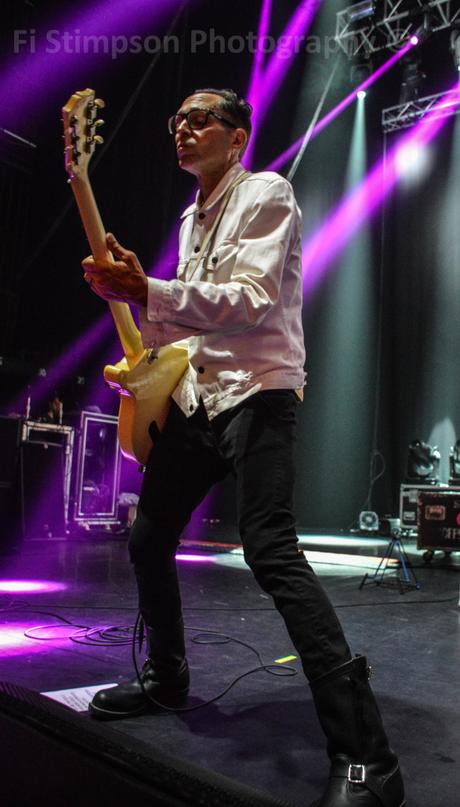 New boy Jamie Miller on traps lacks the articulate precision finesse of Brooks Wackerman, but offers us a bludgeoning presence more in the vein of Peter Finestone, BR's original drummer.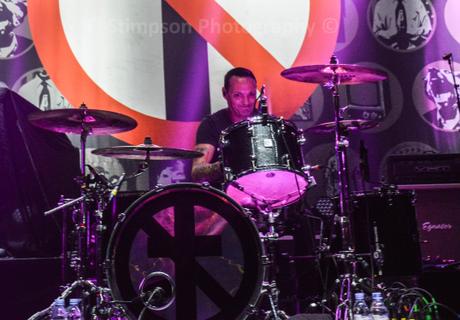 Bad Religion's following and fanbase has always been of the most loyal and obsessive kind – lyrics are important from such a band, and this crowd knew every goddam word, ranting them hoarsely back at the stage. Jay Bentley is a giant of a man, standing at least 6 '5" he dominates stage left and summons up a bass sound to disembowel bison with.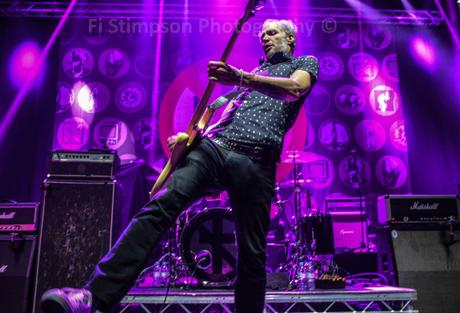 Hammy Odeon is a nice big old London auditorium – I imagine singer Greg Graffin will feel he can sleep comfortably tonight now that his band have played the legendary Hammersmith venue.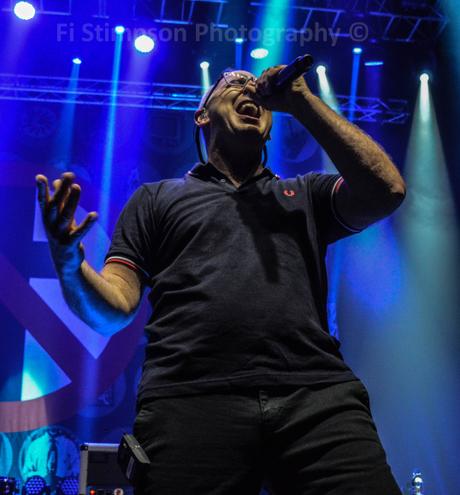 There are feverish rumours of a new record in 2017, and with it a fervent prayer that Bad Religion will stick around for a 40th anniversary tour from this much beloved band.
Words by Richard Mackman
Photos by Fi Stimpson