Since this site started, for the last few years during the month of October I've traditionally posted throughout October on new products and promotions that help breast cancer awareness. Breast Cancer awareness, after all, is the charity that really got charity gifting and cause-related marketing booming in the first place.
This year I've been a little busy, but I didn't want the month to end without a synopsis of some of the best deals and promotions I've seen this year for Breast Cancer Awareness month.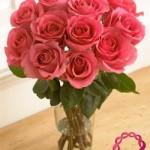 1. Organic Bouquet is donating 15% of the purchase price of select flowers and gifts to support charities that lead the fight against breast cancer during this month, National Breast Cancer Awareness Month.  Aside from Organic Bouquet's contribution to National Breast Cancer Awareness Month related charities, their various charitable bouquets support women throughout the year by helping various charities that provide brighter and happier futures for women. Organic Bouquet employs over 60% females on their Certified Sustainable Farms in Ecuador and Colombia, providing zero-interest loans, childcare, healthcare, education, environmental protection and more to local workers. Additionally, the brand supports over 55 charities, including the BreastCancer.org, the Breast Cancer Fund, and the Dr. Susan Love Research Foundation, year round through their Flowers for Good program.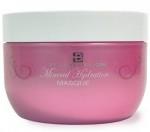 2. Brilliance New York has released a Limited Edition 1″ flat iron, clipless curling iron and haircare products, all the color pink to commemorate Breast Cancer Awareness Month. 10% of the proceeds of the PINK Hair Collection will be donated to the Susan G Komen Foundation. If you've been shopping for professional salon-style irons, these are both stylish and functional. They use the latest technology in the market to straighten, curl, smooth, and tame, and the flat irons were voted Flat Iron of the year. Be pretty in pink with Brilliance New York–it's a beautiful way to support breast cancer and to take care of your hair.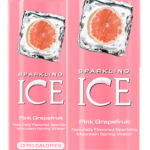 3. Sparkling ICE is a fantastic brand of mountain spring water infused with refreshing fruit flavors, ranging from coconut pineapple to orange mango to pomegranate berry. As part of the Sparkling ICE mission to "Imagine a World Without Breast Cancer," each year during the month of October, Sparkling ICE donates $.01 per bottle of its Pink Grapefruit flavor to help find a cure for Breast Cancer. Sparkling ICE works closely with each community to give proceeds directly back to the area where the product was purchased. Sparkling ICE, a beverage of Talking Rain Company, is also a Susan G. Komen Puget Sound Affiliate Promise Partner, the highest tier of recognition awarded to corporations, foundations, and 3
rd
 party fundraising organizations or events that provide exceptional financial or in-kind resources throughout the year to the Komen Puget Sound Affiliate.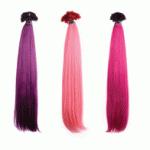 4. If you've seen a recent photo of Britney Spears sporting some pretty pink hair extensions, these are thanks to SHE by SO.CAP.USA, the world's leading provider of all-natural hair extensions. For Breast Cancer Awareness Month, they're hosting their national Pink Hair For Hope campaign during BOTH September and October, to raise funds in the hopes of finding a cure for breast cancer.   Participating salons across the country who donate $10 or more to Pink Hair For Hope, will receive a 100% natural, pink SHE by SO.CAP.USA hair extension, where 100% of net proceeds from campaign go to the American Cancer Society. To date, the Pink Hair For Hope campaign has brought together more than 375 salons across the United States and successfully raised over $2 million dollars.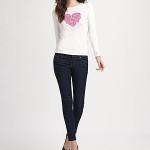 5. From October 18 to October 21, Saks Fifth Avenue will be having a charity shopping weekend. At Saks locations throughout the country for these four days, Saks 5th Avenue stores, Saks Off 5th Stores, and Saks.com will donate 2% of sales, up to $500,000, to local and national women's cancer charities. And 100% of the beautiful Elle Tahari T-Shirt you see to the right will be donated to Entertainment Industry Foundation's Women's Cancer Research Fund, benefiting more than 50 charitable programs dedicated to finding new detection methods, better treatments and eventual cures for women's cancers.As a bonus if you'll be shopping at Saks that weekend, here's a Friends and Family coupon to give you an additional 20% off your purchase during those days!