During San Diego
Comic-Con
last month,
Marvel
announced that
Ghost Rider
(Robbie Reyes) will be making his Marvel Cinematic Universe debut on the small screen in the upcoming new season of
Agents of S.H.I.E.L.D
. Actor Gabriel Luna is set to portray the character, and in recent set videos, a certain car is shown driving in action for an exciting action sequence for season 4.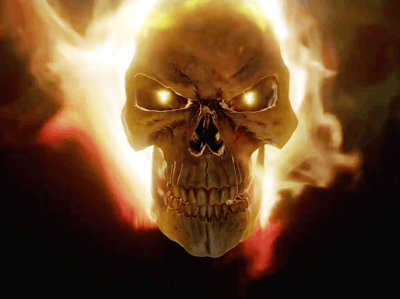 Chloe Bennet
is shown in these videos on top of the vehicle as it speeds through the road. I can only imagine what the VFX artists will bring to this sequence as well as the many action sensibilities that the directors may bring to this show.
#dodge #charger #dodgecharger #rt #chargerrt #picturecar #moviecar #agentsofshieldA photo posted by Marius Haugan (@mhariush) on Aug 8, 2016 at 7:30pm PDT
#agentsofshield pA video posted by @al3xand3r_th3_gr3at___ on Aug 8, 2016 at 7:10pm PDT
@chloebennet filming @agentsofshield. Best work day ever. ❤️ #daisy #quake #skye #agentsofshield #ghostriderA video posted by Fernando Barboza (@fernieb28) on Aug 9, 2016 at 12:58pm PDT
You can check out the set videos down below. Also, a fan shared a photo of the vehicle itself, a black Dodge Charger. I can already see the flames surrounding it in my mind. If you ask me, I wouldn't mind taking a ride in it myself – but then again I wouldn't want to suffer from life-threatening third-degree burns.
What are you guys most looking forward to seeing in the newest season? How will the showrunners up the ante this time around? Fans will surely get their answers onceAgents of S.H.I.E.L.D. returns to ABC on September 20 at 10 p.m.
Source:
MCU Exchange
,
Heroic Hollywood