G.H. MUMM is proud to announce its collaboration with Fairmont Hotels and Resorts Kenya. Pernod Ricard's prestigious champagne brand becomes the champagne of choice for the leading luxury hotel operator locally. Along with distinctive experiences the collaboration includes a G.H. MUMM bar at Fairmont The Norfolk.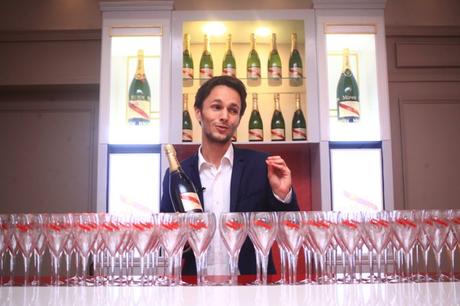 Offering moments of pure enjoyment, guests will be able to indulge in G.H. MUMM in Kenya's most iconic hotels including Fairmont, The Norfolk, Fairmont Mt Kenya Safari Club and Fairmont Mara Safari Club. An unrivalled experience, that brings together the leading international champagne house in France and the finest luxury hotel operator.
The distinctive experiences will include:
H. MUMM Sunday Brunch hosted every second Sunday at Fairmont Mount Kenya Safari Club.
And because every day should be a celebration, MUMM Hour will be hosted daily (Monday - Friday) at Fairmont, The Norfolk from 6 - 7pm with champagne flowing and unique culinary pairings.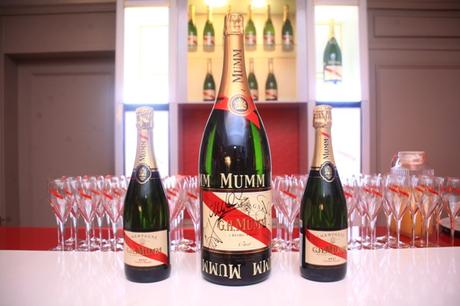 Moshi Perera, General Manager Fairmont The Norfolkand Fairmont Mara Safari Club welcomed guest to the launch of the MUMM BAR and said that Fairmont is committed to providing guests with memorable experiences. "Fairmont The Norfolk is an iconic property in Nairobi now celebrating 111 years of luxurious and memorable service that reflect the city's energy, culture and history through locally inspired cuisine, spirited bar and lounge and distinctive design and décor". The MUMM BAR is a great addition to the unique and exciting offering at Fairmont.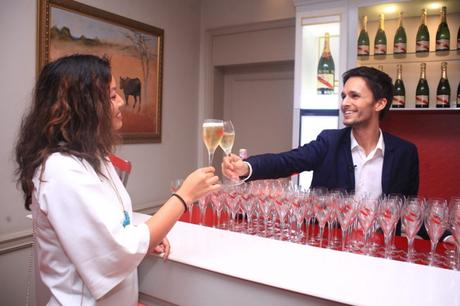 Speaking at the same event, Nelson Aseka Prestige, PR & Brand Education Manager for PernodRicard East Africa highlighted "The ritual of champagne is about the experience, the memories it creates and the setting. We are delighted to offer guests an unforgettable champagne experience that brings together iconic hotel venues. A partnership with Fairmont is a natural fit for us, to ensure every champagne drunk comes with exceptional service. "
The House of G.H.MUMM has a distinguished heritage dating back to 1827. With its dedication to tradition and excellence it is only natural that collaboration with the world's most extraordinary hotel brand come together to celebrate the rich heritage of Kenya. Fornearlytwo centuries,G.H.MUMMhasbeen the champagne befittingany celebration. It is the Official Champagne Partner of the FIA Formula E Championship.